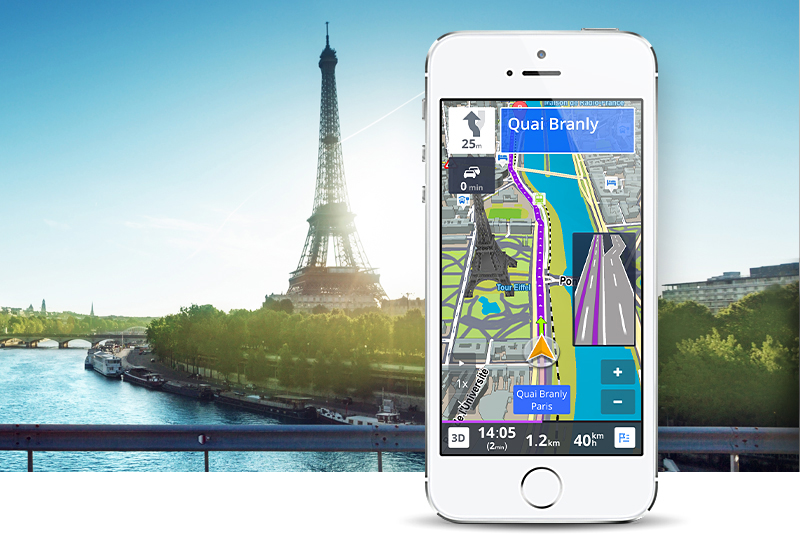 Meet the next generation of Sygic GPS Navigation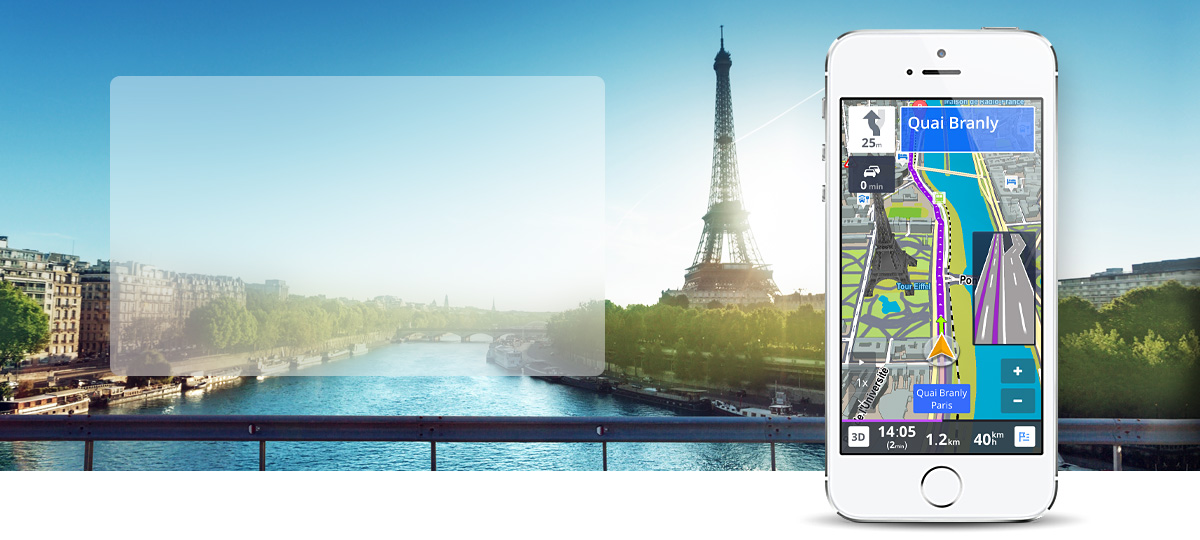 Introducing new, completely redesigned
Sygic GPS Navigation app
We've gone over every screen and every feature to make the navigation experience exceptional, the maps more beautiful, the search simple and comfortable. We are happy to bring you the best Sygic app yet.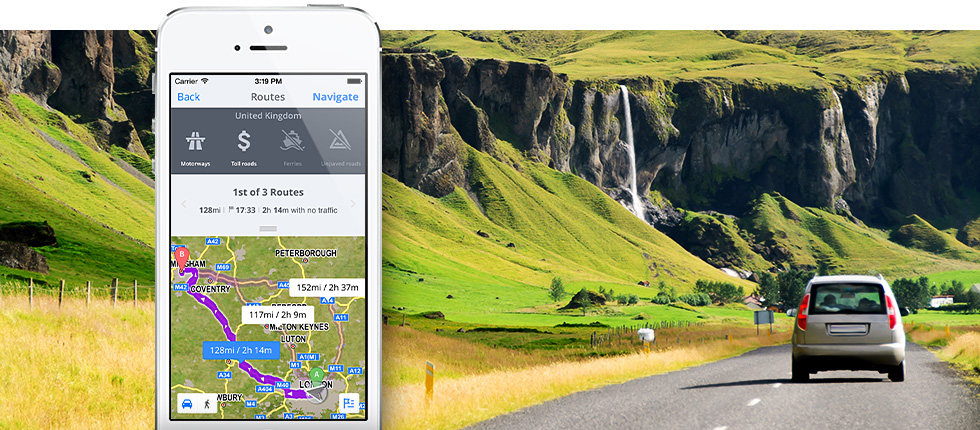 Coming soon to your iPhone & Android as a free update
If you're an existing iPhone or Android user the new app will be delivered to you as an update. Some of our iOS apps have already received this update and further updates for both iOS and Android will be released
in the second half of 2014.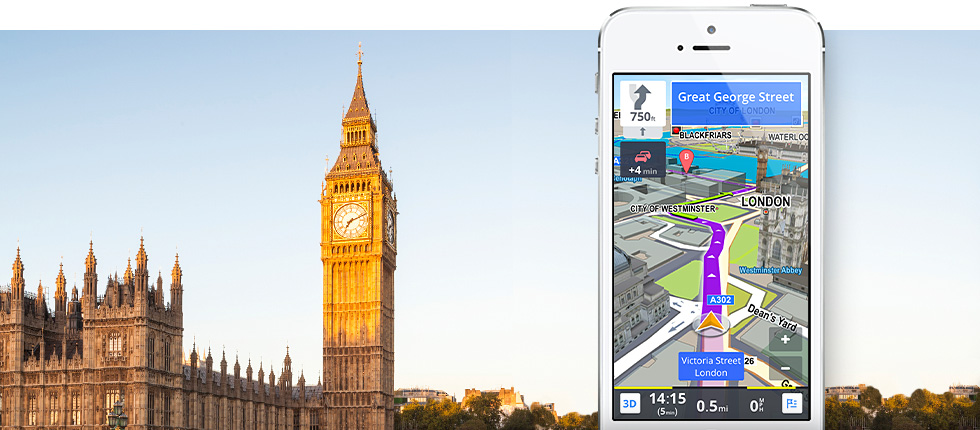 Powerful features, simplified.
New map-centric approach & comfortable search
To help you get underway faster, we built the new application with maps & search on the basic screen.
Now you can enter the address into a single field and easily find whatever you are looking for.
New search
Quickly accessible from the map, whenever
you launch the app.
Enter the address into one field
Simply enter Country, City or Zip Code
and Street, house number.
Quick search
Tap on X to clear the field and enter what to look for.
Copy & paste
Tap on X to clear the field then copy &
paste the address or GPS coordinates.
Your favorites, contacts and history are just a tap away
Our new app is designed to let you quickly access all important information without going through clunky menus.
Now you can access your contacts, favorites or history easily from the search field.
Easily access favorites,
history and contacts
Tap on the ribbon in the search field
and choose from listed options.
Add new favorites
or Home address
To add a new favorite look-up POI or address
and tap on the blue location marker on the map.
On the "Location" screen tap on and the "star" icon
to add as favorite or "home" to add ad home address.
New route overview - all essential
information on a single screen
The new route overview lets you easily customize your routes. Now you can switch between different route
alternatives, add waypoints or avoid motorways and toll roads on a single screen.
Route alternatives
To switch between route alternatives simply swipe
from right to left or tap on different routes.
Avoid motorways, toll roads
To avoid motorways, toll roads, ferries or unpaved roads plan your route and drag down on the gray bar on top of the screen, then select what to avoid.
Add waypoints
To add a new waypoint drag down the "list" icon under the search field, then tap on the "flag" and enter your waypoint. To add another waypoint just tap on the flag again.