Keeping your tank full during traveling can get very expensive, gas prices vary from one gas station to another. Even within a range of 5 miles the price difference can be very high, but we are here to help you.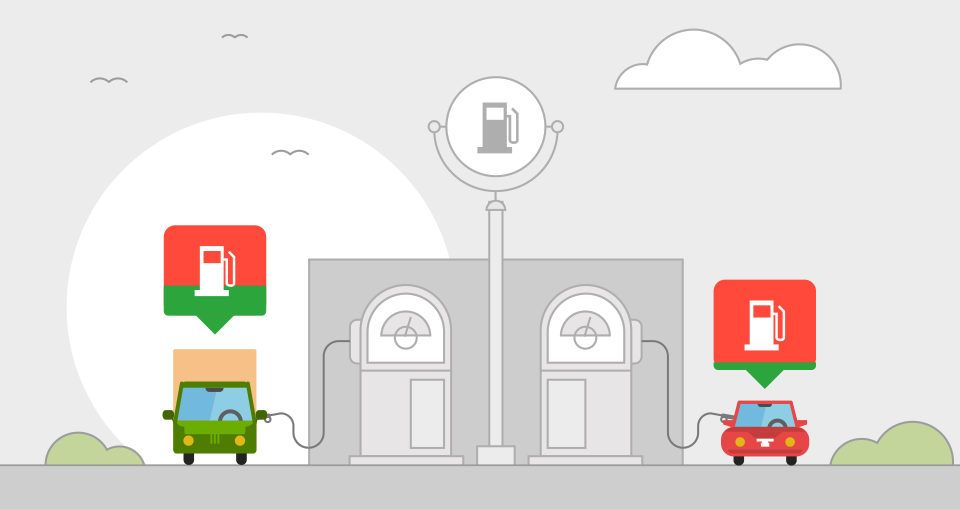 You surely know where to fill up your car in your home town, but on the road it can get very pricey and quite difficult to plan where to stop for a refill. "Should I stop here? It is overpriced but what if this is the last gas station for the next 100 miles?" With Sygic GPS Navigation, you don't have to worry about this anymore.
Fuel prices is a brand new feature that adds even more value to the Premium packages. It is another useful function for Premium and Premium + Traffic users and requires version 16.2 and higher. It allows you to find the cheapest gas along your route and plan where to fill up. Gas prices will help you out when you are on holiday or abroad and have troubles finding a good place to fill up. It will also come in handy when you want to find the best spot to tank in your home town or compare fuel prices on nearby petrol stations.
We have teamed up with OPIS, which is one of the world's most comprehensive sources for petroleum pricing and news information, to bring you the most up-to-date information on gas prices in the United States, Canada and Europe*. You need to have internet connection to use this service; the prices are updated frequently so that you always know which petrol station offers the best price at the moment.
First you will need to set up your preferred gas type and enable Petrol stations in the Settings and then you are ready to go! Once you start your route you will see all the petrol stations nearby. Just tap the petrol station icon and you will see how much your gas type costs at that particular station. You don't have to use a separate application to compare gas prices anymore. Sygic Gas prices will help you make the best decision where to tank, save your money along the route and make your driving easier. Happy travels!
* Countries included in the service: USA, Canada and Europe (Austria, Denmark, Spain, Finland, France, Germany, Italy, Norway, Poland, Switzerland, Portugal, Sweden, Turkey, Romania, Czech Republic, Slovakia, Greece – more European countries coming soon)