Why is offline navigation such an awesome solution for drivers? Offline navigation is a must when traveling, especially abroad. When you are someplace new and you need to get somewhere or find something, you can rely on information stored on your device, you don't have to look for Wi-Fi or waste money on expensive roaming data. All you have to do is to remember you have to download all the necessary maps before you hit the road. Read on to find out why we believe having maps on your phone is good for you.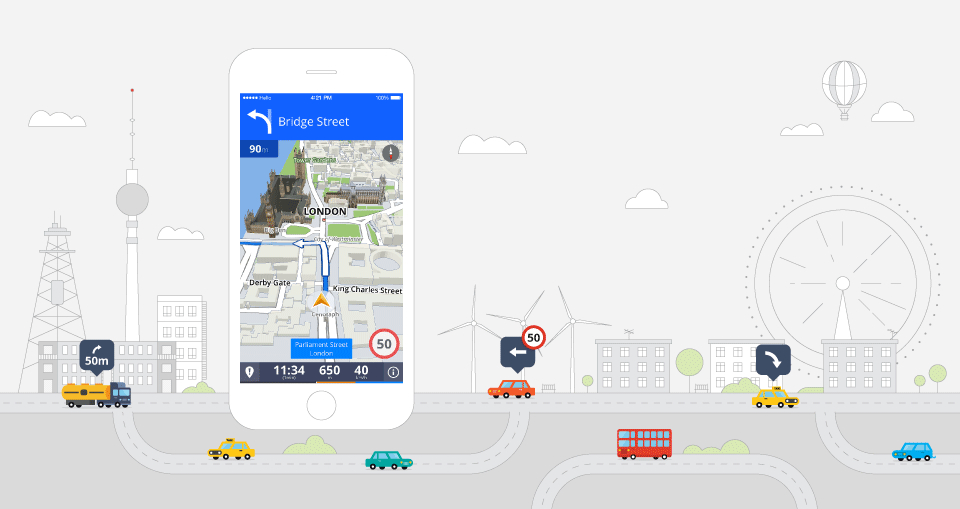 1. Reduced mobile data usage
Nobody wants to use up all the monthly data allowance for navigation. Download maps using Wi-Fi and save your mobile data for other apps.
2. No roaming costs
Most navigation applications require an internet connection to provide all the necessary route details. When you are abroad, downloading large amounts of data can get very expensive. Offline maps can save you a lot of money on roaming charges while providing all the information you need to get to your final destination.
3. No worries about mobile reception
You cannot rely on good connection everywhere you go. You usually expect poorer connection in the mountains or countryside, but even urban areas can surprise you with limited coverage. With bad reception, you can lose your directions very fast, but with maps on your phone, you will always find your way home. Even with no cellular connection.
4. Fast loading times
All the map details are already stored on your device, so you don't have to wait for the map to load when you zoom or search for a place. No more frustrating blank tiles.
5. Millions of Points of Interest
ATMs, pharmacies, restaurants, shops, hotels, petrol stations, parking lots... You can easily find anything you need around you without the use of the internet.
Sygic combines all the benefits of reliable offline navigation with advanced live features that use mobile data. Drive with Sygic to achieve the best of both worlds and always find the fastest route to your destination.