How to describe Prague in one word? Just say WOW. This word reflects your emotion every time you wander through its narrow streets and enjoy the mood in the air. At Sygic, we are proud to show you the first 360-degree videos from our VR Journey. What do you think?
Top experiences in Prague
Prague is one of Europe's architectural gems. The Bohemian king and emperor Charles IV planned this stunningly beautiful city as the "New Jerusalem" in the 14th century. Discover the delights of the Czech Republic's ancient capital with Michal, our Sygic Traveler.
Local people know that the best time to walk across the famous Charles Bridge is before breakfast. You will be rewarded with a peaceful walk without the crowds.
Take a cruise on the Vltava River and admire landmarks from a new angle.
Enjoy the bubble show in Wenceslas Square – the commercial and administrative center of the city.
Experience sights of Prague in virtual reality and travel with us in a completely new way. Just download the Sygic Travel VR application. The app was developed for Gear VR powered by Oculus and allows you to see 360° photos and videos via a virtual reality headset. If you don't have a virtual reality headset, 360° videos of the most interesting sights are available on the Sygic Travel YouTube channel.
Why does Michal love Prague?
As you might already know, Prague is Michal´s home city, so what does he say about it?
"I love Prague, because it's a small metropolitan city. You can find something for everyone here. Even though Prague is the fifth most visited European city, it hasn't lost its charm."
To get to truly experience Prague, you cannot only see the sights but live the "Prague life". See not only the main attractions, but experience the nightlife and vander off the beaten path (not necessarily in that order).
"Among all the places in Prague, I really enjoy the Time Machine at Letná park, also known as the metronome. The area under the 23 meters tall metronome is a popular meeting point for young people and if you climb up there, you can enjoy a spectacular view!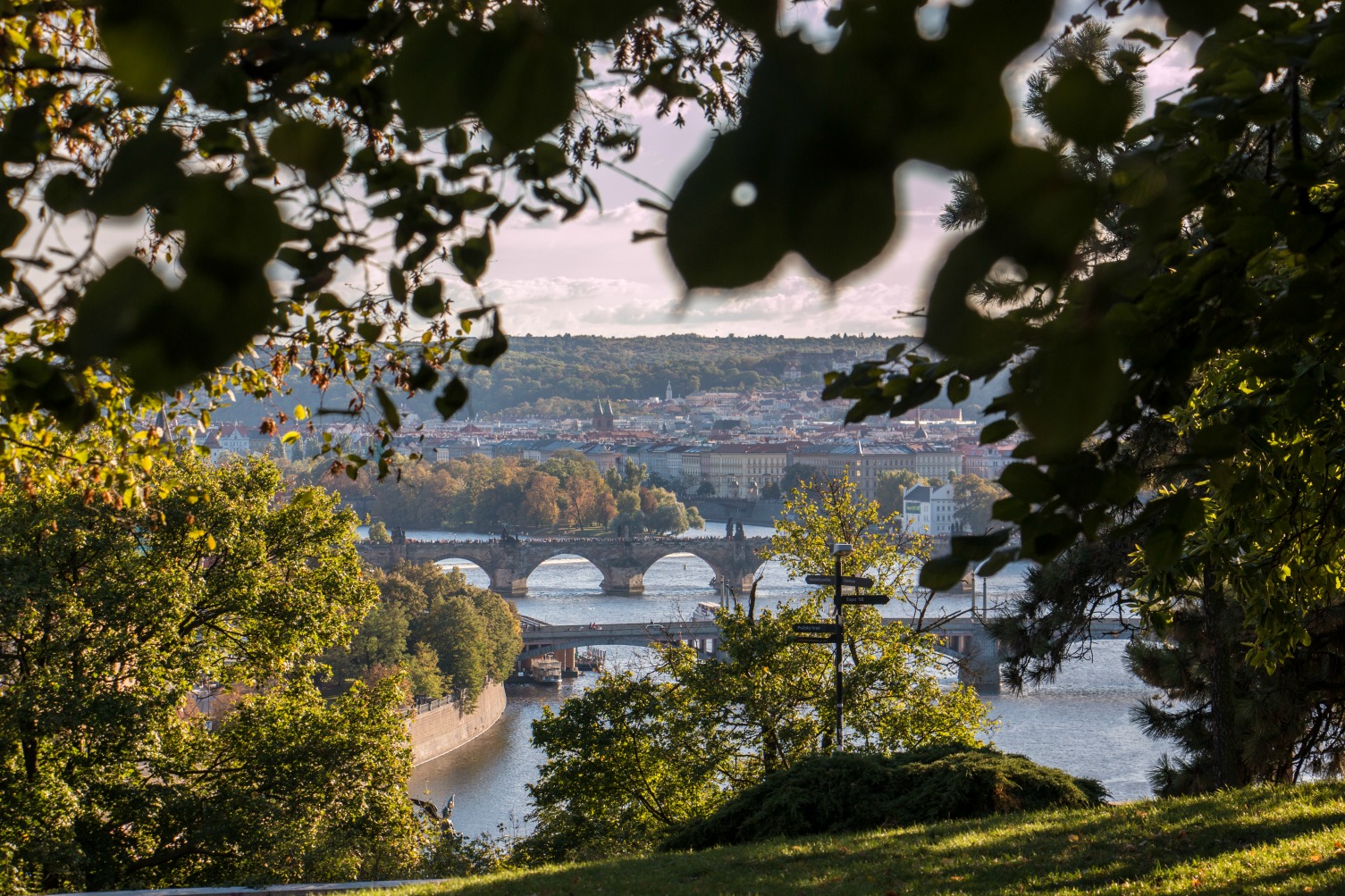 Michal is enjoying the company of his new friend GoPro Omni. :)
Last but not least: Don't miss out on the Czech beer if you are a beer enthusiast. Cheers / Na zdraví!
Check out our What to See in Prague Tips.
Follow Sygic Traveler's footsteps on Facebook, Instagram and YouTube .