Sygic is proud to announce the release of Sygic Municipal – a unique solution for waste and winter management, street cleaning and green area maintenance.
Sygic Municipal is a planning and professional GPS Navigation bundle that helps municipal providers to handle major challenges in planning, dispatching, navigating and fleet monitoring more effectively. Sygic Municipal solution extends the recently announced Sygic FleetWork – the fleet and workforce management framework and adds specialized features like route recording and planning tool for dispatchers, special following navigation mode for imposed routes with turn-by-turn navigation on professional maps with truck attributes, custom professional text to speech instructions, missed segments management, performance monitoring and many other features.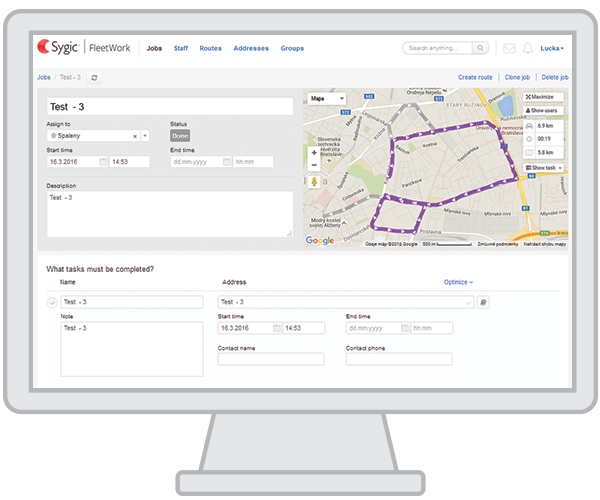 "We are very happy to see cost reduction and service level improvement for our clients within a very short time after roll-out. We have spent a lot of time creating an easy to use, but powerful solution and paid a lot of attention to create a mobile app that doesn't scare drivers and dispatching web portal that saves a huge amount of time for backend users. We believe the time saved with our unique route planning and navigation can be much better used for a performance analysis either within our system or using our existing interfaces and connectors to 3rd party applications." said Martin Strigac, Director of Sygic Business Solutions.
Sygic Municipal has already proven useful to early Sygic Municipal adopters' as Coved, leading French company specializing in managing the entire business chain of collection, sorting, recovery and treatment of waste as well as jetting operations and mechanized sweeping. Sygic Municipal allows Coved to monitor and report drivers' productivity and cut costs on the new drivers' training when it is difficult to train a new driver for many different routes without software support.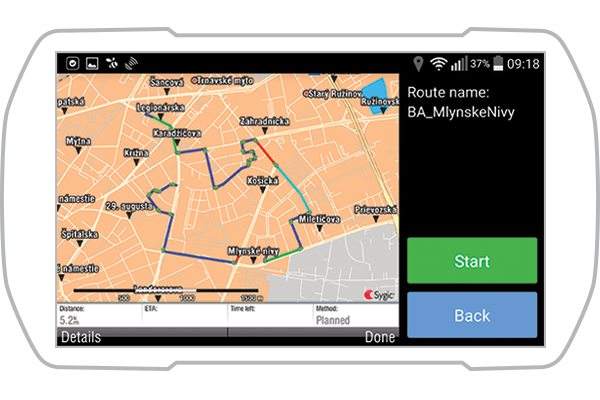 Sygic Municipal TOP 10 features:
Fleet and workforce management system based on Sygic FleetWork
Route recording
Route Editor which enables to easily create, edit and dispatch routes, change route part colors and add professional instructions to them
Import and export of a route planned in 3rd party software
Planned routes can combine driving on streets with not mapped and off-road parts
Sygic Professional Navigation (with truck attributes like height, weight etc.) extended by a special off-road navigation mode with guidance to a preplanned route
Automatically created missed segments and missed segments management
Reliable and safe navigation for discharging and back to the break point
Messaging and incident reporting, management of repair services
Integration with data coming from waste level monitoring
Performance monitoring, e.g. comparison of planned and actual routes
A lot of integration functions with the possibility to fit even the most complex needs
Sygic Municipal brings an easy installation process and reasonable subscription model without additional costs of hardware infrastructure or any other hidden fees.
To learn more about Sygic Municipal you can watch Sygic Municipal Webinar or visit this link.