Great news everyone! Your phone-to-dash navigation car system with Sygic Car Navigation just got even better. We bet your current system is good, but even the best have certain limitations on what they can or can not do. For example, can it show you the latest prices at petrol stations?
Now with the new feature "Fuel Prices", you can easily find the nearest petrol station with the best price for you. At Sygic, we know that fuel prices can change daily, station to station or from place to place. Keeping track of it can be a bit difficult, but now with Sygic Car Navigation and the new feature "Fuel Prices" you can get your fuel spending under control. Navigating to the right petrol station with Sygic is as easy as anything else. Just connect the smartphone with the in-dash navigation device in your car, open fuel prices and decide which petrol station is best for you.
Do you have diesel, petrol, LPG or CNG? No worries. At the beginning you just choose your fuel type and it will find the nearest petrol station with the kind of fuel you are looking for.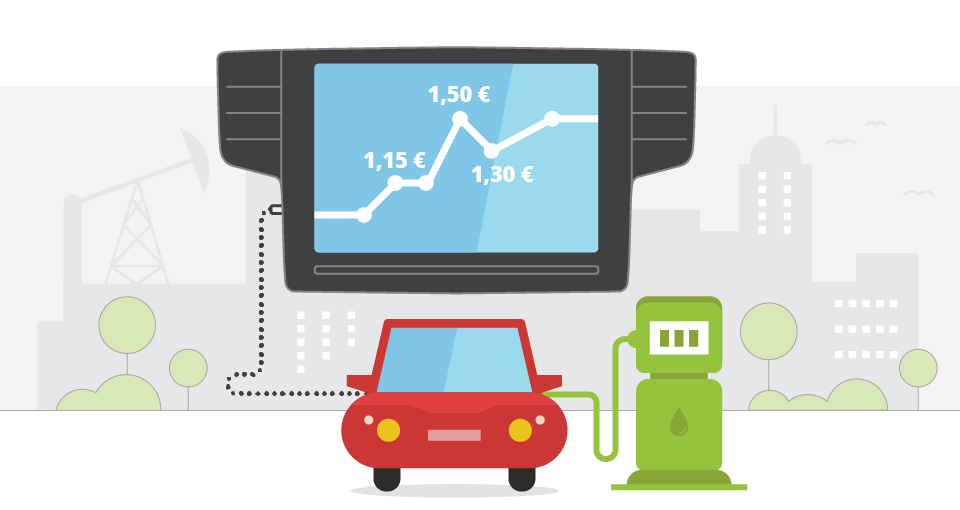 The fuel prices are frequently updated so you will always have an up-to-date overview of where you can get the best price. Please note that you need an internet connection to see the current prices. With this Premium feature, you will never again regret paying for overpriced fuel or wonder if there was a cheaper gas station just around the corner. Sygic uses one of the most comprehensive databases of fuel pricing in the world, provided by OPIS.
Keen to save some money on fuel with Sygic Car Navigation?
Download Sygic Car Navigation from Google Play or App Store.