Watch out Android users, we have another excellent feature for you - One Tap Navigation. Navigating has never been easier and faster.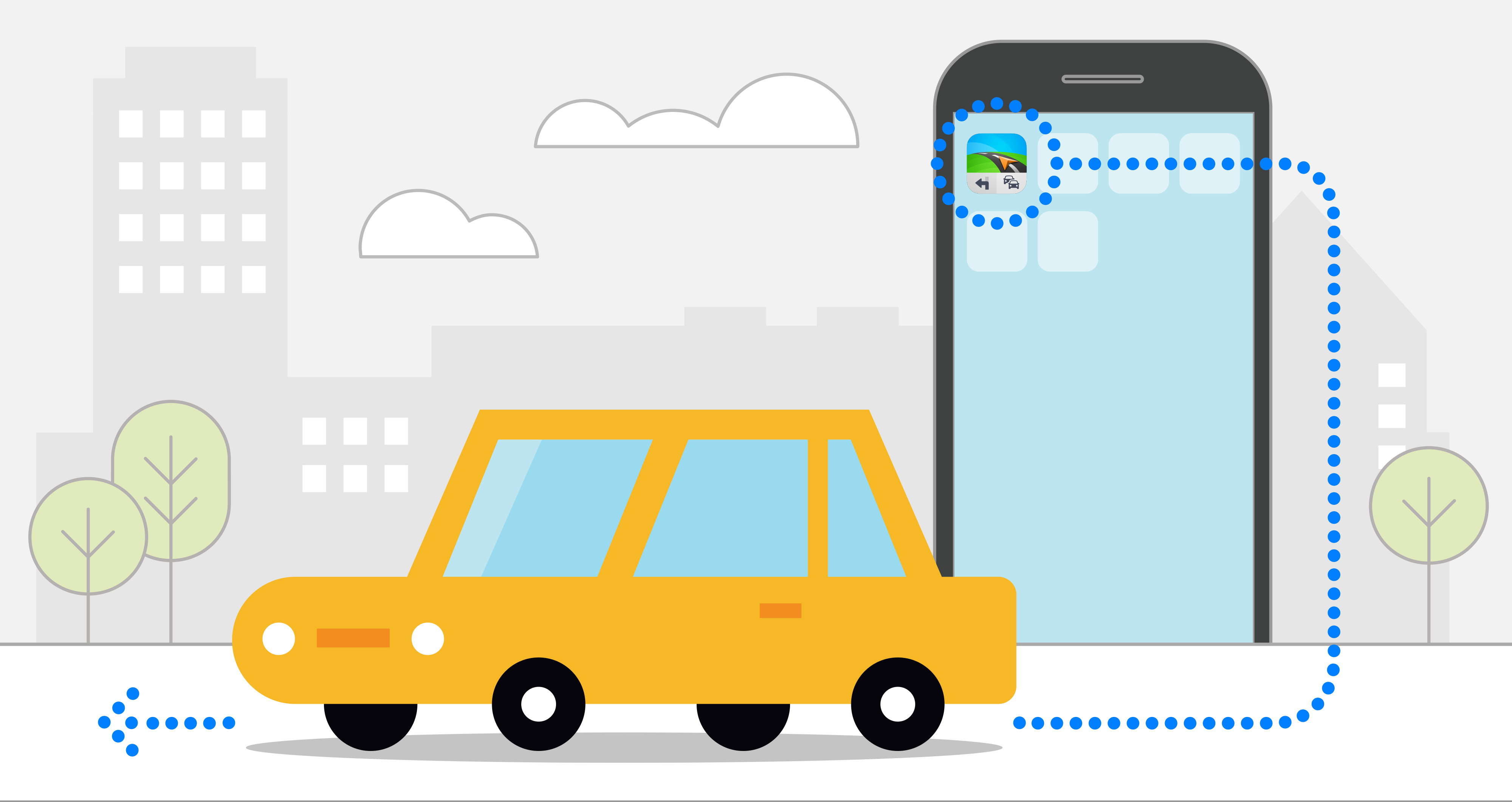 You can start navigating in just two easy steps. First create a shortcut and then you can start navigation with just one tap. Simply choose a result from your search history, tap & hold it and place a shortcut on your home screen. It's really easy to set up and it's even easier to use.
Tap on the search bar to reveal your latest search results. Choose the result you would like to add to your Home Screen. Now tap and hold the search result you've chosen while a pop-up menu appears. Choose "Create Shortcut" and that's it.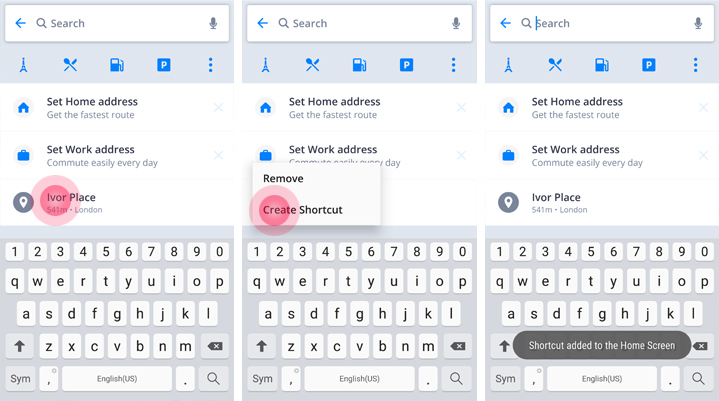 From now on your next route is only one tap away from you. The shortcut is easily accessible on the Home Screen of your mobile phone. After opening the shortcut, the app will automatically find the best route to your saved destination. Just tap on "Start" and you are ready to hit the road.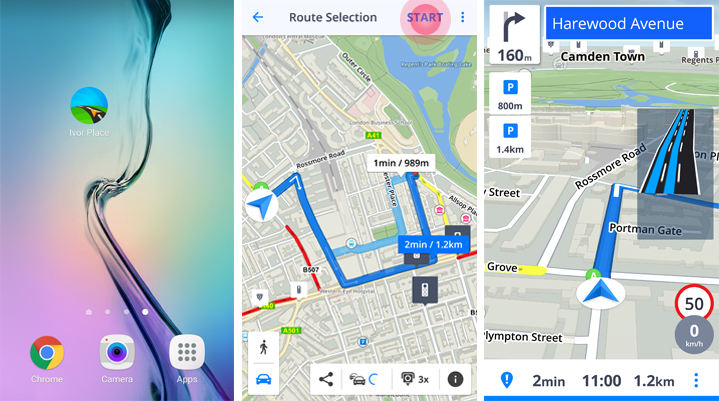 This feature is included in the 17.1 version of Sygic GPS Navigation for Android. Find out how to update your application.