Our world is filled with indescribable beauty, and it's hard to say whether a single lifetime would truly be enough to experience all of it. If you are afflicted with a case of wanderlust, let us show you the world's most beautiful destinations and sights in 360° videos and virtual reality. We've sent our colleague and Sygic Traveler Michal Gálik to visit and document beautiful sights all around the globe, so you can enjoy them from the comfort of your home in our FREE apps available for Android, iOS and also on the web. We hope that our videos will inspire you to get your foot out the door and visit those places you love the most.
Where to begin? Yes... Definitely Prague
Prague is Michal's home city, in this 360° video he shows you the best parts of this amazing place.
Planning a trip to this magnificent city? Check out our what to see tips and enjoy new 360° videos from Prague's main attractions such as Charles Bridge, Vysehrad or Astronomical Clock in our app!
First VR Journey: Spain, Portugal & Marrakesh
Michal's first journey will bring you to the south of Europe, with stops in Spain's top destinations (Barcelona, Valencia, Madrid, Seville, Gran Canaria) and then Portugal's beloved Porto and Lisbon. Afterwards, he left the old continent to visit Morocco and its exotic Marrakesh, full of narrow cobbled streets and lively markets. Accompany him on his trip!
Barcelona
Experience the city that never sleeps, famous for its amazing historic streets and great atmosphere in this 360° video.
Want to see more? You'll find 360° videos of all important attractions such as La Sagrada Família, Park Güell or Magic Fountain of Montjuïc in our app.
Lisbon
Enjoy one of Europe's most soulful, captivating and picturesque capitals in 360° video.
For more info and 360° videos, check our what to see in Lisbon tips.
Marrakesh
Marrakesh is an intoxicating city known for its souks, spices, snake charmers and hidden palaces. Offering a taste of Africa within easy reach of Europe, it certainly lives up to the hype, just check out our 360° video.
Second VR Journey: Greece, Turkey, Egypt, Israel & Palestine
Michal's second journey will bring you to one of the oldest cities in the world, called the "Cradle of Civilization". Yes, we are speaking about Athens. :) Afterwards he headed to Istanbul, the magical meeting place of East and West and then to Cairo, one of the world's great megacities. Afterwards Michal traveled to Israel's Tel Aviv and Jerusalem. He finished his journey in Bethlehem, the city where Jesus was born, right before Christmas. Absorb the unique atmosphere of these cities in our 360° videos.
Istanbul
The magical meeting place of East and West, Istanbul bridges Asia and Europe both physically and culturally. Enjoy the unique atmosphere in this 360° video.
Cairo
Cairo is one of the world's great megacities, full of amazing historic tourist attractions. One of them is the Great Pyramid of Giza, the only remaining ancient wonder of the world. Enjoy the city of contrasts and the Pyramids of Giza in this 360° video.
Jerusalem
Holy to Jews, Christians and Muslims, Jerusalem is one of the world's foremost pilgrimage destinations. The Old City, the heart of Jerusalem, has only a few equals in the world. It has the Church of the Holy Sepulchre - the site where the body of Jesus Christ is traditionally believed to have been buried, the Arab bazaar, the Western Wall and many more incredible sights. Immerse yourself in the life of this ancient and revered place in our 360° video.
What next?
It's a wonderful and beautiful world we live in, so make sure to see as much of it as you can. All these breathtaking destinations are definitely worth bumping to the top of your travel bucket list. Soon we will bring you a lot more. Michal is already on his third VR journey. This time he headed to Southeast Asia and Australia. We will definitely show you the most beautiful places of this amazing part of the world.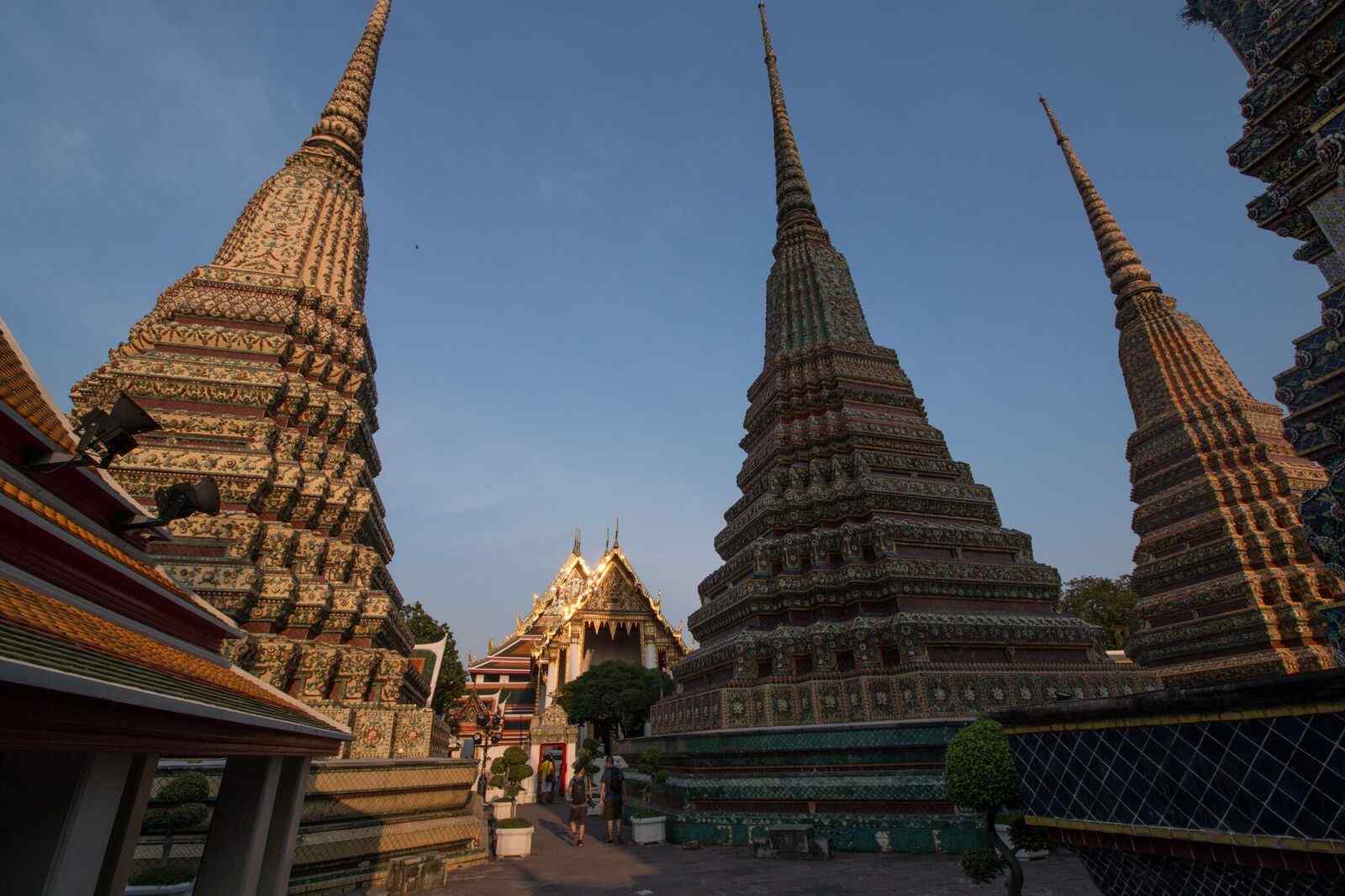 Join Michal on his journey
Experience faraway places before you step outside your door and plan your travel itinerary in a completely new way with Sygic Travel Trip Planner. Download it for free from Google Play and App store or visit our web.
Happy traveling!
Follow the Sygic Traveler's footsteps on YouTube, Facebook and Instagram.