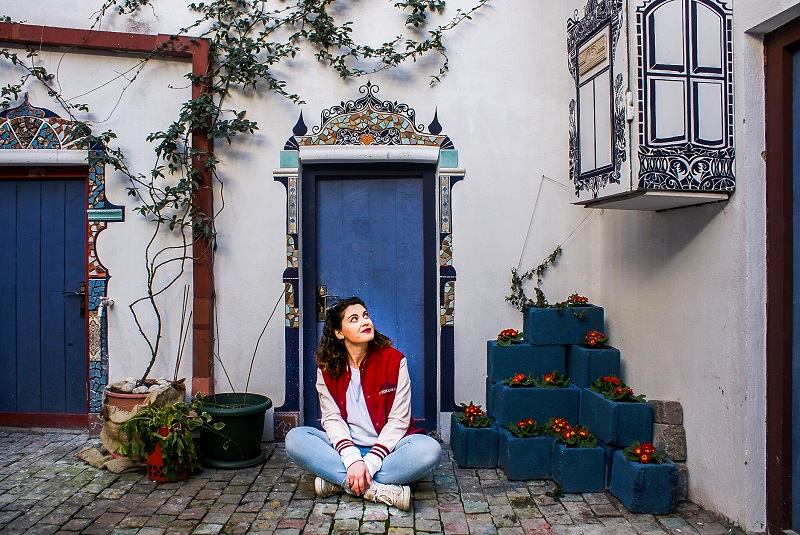 How would you describe yourself?
I am a journalist by profession and an aspiring travel writer. There's nothing special about me, just a normal girl who loves traveling to less-known destinations and learning more about new cultures.
Do you remember the moment you decided to start a blog?
I think it was 2006 or 2007. However, my very first blog was not travel related. Having a blog that time in Georgia was quite trendy. I used to publish feature and short stories inspired by mine or my friend's everyday life. But then, I shut it down. I started Red Fedora Diary when I was traveling through South East Asia. I had an agreement with a local newspaper where I used to work to have my column there, but for some reasons the column didn't work out, but I had stories ready. So, I pulled my old blog and started to post those stories. However, back then I didn't pay much of the attention I do today.
Are you a full-time blogger?
Not yet, but I am working on that. My blog is still quite young, so it doesn't generate a revenue. I am a freelancer, writing travel-related content for different travel publications which enables me to travel more and work from anywhere. It takes time to build a readership, especially since there are so many travel blogs in English, but slowly, it's getting there. Because of so many blogs in English and not that many in Georgian, I dedicated to making Red Fedora Diary bilingual and inspire everyone that traveling can be quite cheap if you know some tips and tricks.
Where are you from?
I am from Tbilisi, Georgia. I was born and raised here.
What cities or places from your home country would you recommend to other travelers?
Georgia is quite a versatile country. Every traveler can find something that suits their needs. Here, you'll find mountains, ancient cave towns, centuries-old cities, high mountain villages with medieval defense towers, etc. Simply put, there are so many things to do here.
Most of the travelers coming to Georgia visit the touristy places which are somewhat easier to travel to from Tbilisi, such as Uplistsikhe (one of the cave towns), Kutaisi and Mtskheta (both former capitals of the country and home to UNESCO World Heritage Sites), Batumi (the Black Sea coastal city), Sighnaghi (beautiful town in the Kakheti region) and Svaneti (one of the most remote mountainous areas of the country). However, as a local, I would recommend to come to Georgia for a bit long and besides those popular destinations, explore the mountains, Tusheti and Khevsureti. Here, you'll find some of the most beautiful natural landscapes and visit medieval houses people used to live back in the day. If you'd like to feel above the clouds, travel to Bakhmaro or Gomismta and enjoy breathtaking views of the sunrise with clouds surrounding the mountain tops.
Additionally, Georgia is like a paradise for hiking and camping lovers. There are endless possibilities to hike towards the glaciers and lakes, while camping is allowed everywhere. For the city lovers - Kutaisi, Batumi, SIghnaghi, and Tbilisi are the best options.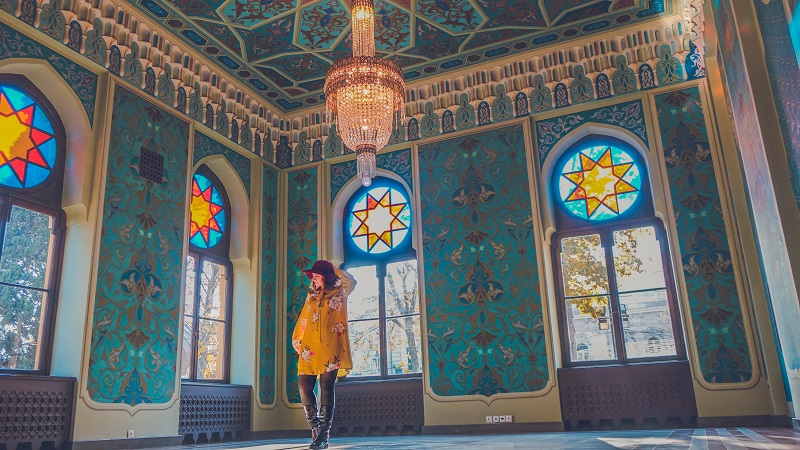 What are the top destinations on your bucket list right now?
Oh there are so many! I think there's no one place I don't want to travel too. But my top five would be Cuba, Vietnam, Myanmar, the Caribbean, and the whole South America.
What do you like about traveling?
One of the things I love about traveling is that I get to experience local culture, customs, and traditions. Meeting locals and talking about their everyday life or talking about how different our cultures are is simply amazing. I learned and gained so much from traveling both in my own country and abroad. Traveling also helped me identify what I wanted to do with the rest of my life, both professionally and personally, as well as made me more brave and confident that there is nothing I can't achieve or overcome.
What is it you don't like about traveling?
I think there is nothing I don't like about traveling. Every trip has its ups and downs, but the most unpleasant is the credit card withdrawal charges. It might seem not that many, but when you're traveling for months, this accumulates to a significant amount of money spent on nothing.
What apps or websites do you use for traveling?
I use quite a lot of apps. For trip planning, I use Google Maps to identify my itinerary and to see how far a certain location is. I don't use guides and I read other travel blogs to help me with my itinerary. I love visiting local and hidden gems when I travel, so Travelstoke helps me with that. For navigation I like Maps.me - it has so many great features and awesome navigation system. I recently discovered Sygic Maps and I must say I was impressed with its features to help me with the upcoming trip.
If you had an unlimited travel budget for 24 hours, what would your itinerary look like?
I would have bought the first ticket to Havana, Cuba to see the city, eat their local cuisine, enjoy picturesque views, and dance all night on latin tunes.
If you should decide today, which country would you pick for retirement?
That's a tough one, I haven't thought about it. But I think it would definitely be an island, either in Thailand, the Caribbean or even Vietnam. Somewhere where it's summer all year round.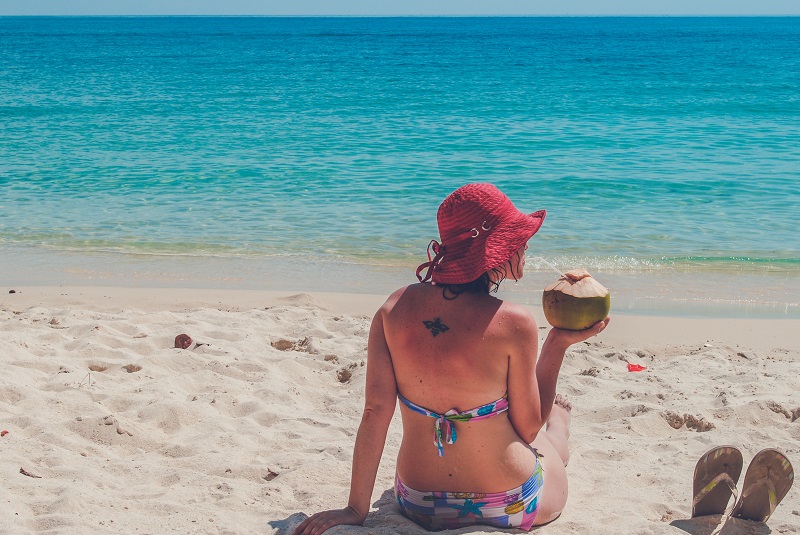 What is the most underestimated country or location you've been to?
Ukraine is one of the most underestimated countries among many travelers. There's a perception that it's full of Soviet-era architecture, which is true at some point, but some of its cities, like Odessa and Lviv, are completely different. They do look like European cities with its colorful buildings built in different styles including Baroque and Art Nuevo. Croatia is a quite underestimated destination for many Georgians. The majority wants to travel to Paris, Prague, Barcelona, Rome, but never expect Croatia to be so gorgeous.
What is the most overrated country or location you've been to?
I haven't visited such a country yet as I love to explore less touristy places which are not spoiled and are still authentic.
Thank you Baia!
Simona from Sygic Travel
Sygic Travel has been helping people plan travel itineraries since 2011. Millions of people all over the world use their web planner Sygic Maps as well as their iOS and Android apps.