Good news Ford drivers, you just found it: Sygic Car Navigation with its beautifully designed 3D offline maps, powerful navigation features and FREE lifetime map updates!
Rely on the world-class navigation for connected cars! Sygic Car Navigation is specially optimized to work with Ford SYNC 3 vehicle touchscreen through AppLink, so the navigation is projecting directly on your car's built-in screen. Control the navigation through the steering wheel controls, dashboard buttons, and touch screens and keep your eyes on the road and hands on the wheel.
Now, before Sygic Car Navigation starts to guide you on the road, check your vehicle and smartphone compatibility. Don't forget, Sygic Car Navigation works only with the Ford's latest infotainment system - SYNC 3 and later! There are four versions of Ford SYNC currently available, depending on your Ford's model and year:
1) SYNC (basic system) and SYNC with MyFord,
2) SYNC with Voice-Activated Navigation,
3) SYNC 2 with MyFord Touch,
4) The new SYNC 3 System.
Ford SYNC3 is by all accounts the most responsive, intuitive and easiest to use SYNC system available and was rolled out with the Ford Escape 2016 and Ford Fiesta 2016. Starting with the 2017 model year (March 2017), SYNC 3 supports moving maps and is compatible with Sygic Car Navigation app.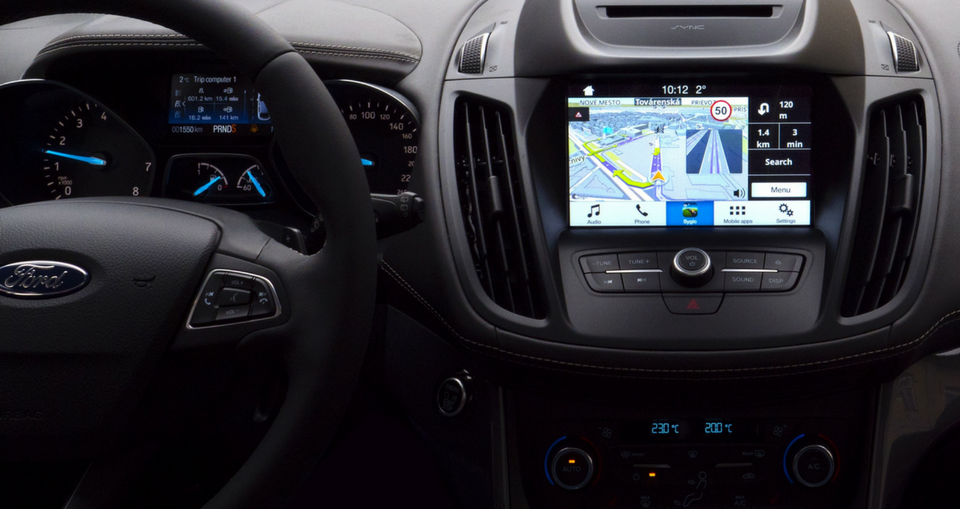 SYNC 3 has a few software versions, but don't panic :), it's easy to find out which version you have and if it is compatible with Sygic Car Navigation:
A) Go to General Setting and click on "About SYNC".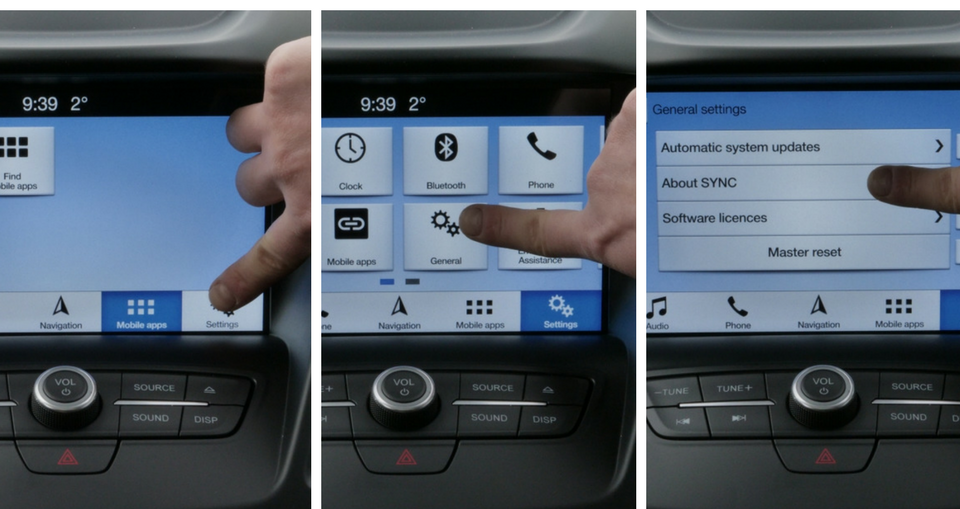 B) Once there, check your "software version":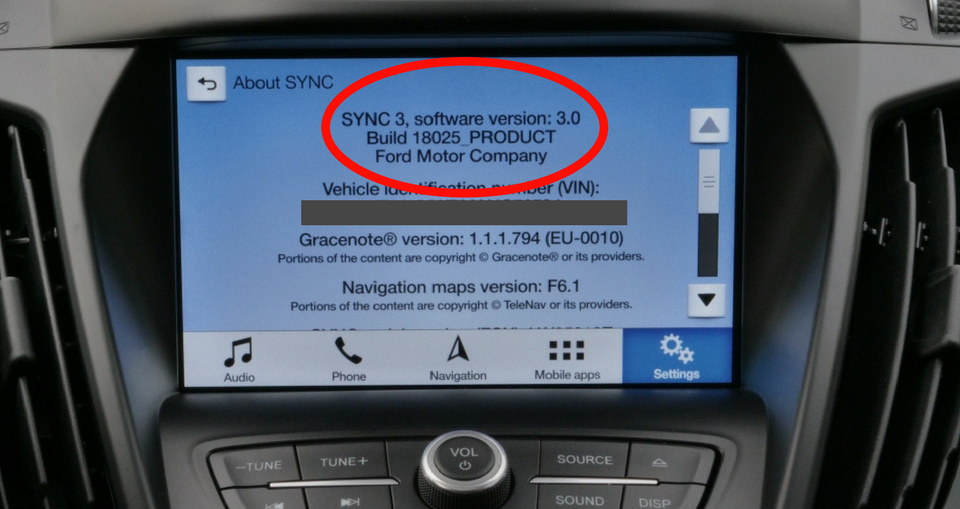 Software version 2.3: Sygic Car Navigation works via AppLink only with iOS devices, such as iPhone, iPad and iPod Touch, iOS 9.0 and later. This software version is available for Fiesta, Mustang, Mondeo, Galaxy, S-Max, Focus, C-Max, Kuga, Ranger, Transit, Transit/Tourneo Custom, Transit/Tourneo Connect starting with the 2017 model year.
Software versions 3.0 available since December 2017: Sygic Car Navigation works via AppLink both on iOS and Android phones (4.4 and later).
Software versions < 2.3 Update to the new SYNC 3 version 3.2 is planned to be available for service and download at the beginning of summer.
When you enable automatic system updates through Wi-Fi, SYNC 3 will automatically download, install and activate available system updates when connected to a Wi-Fi network. You can connect to your home or other Wi-Fi networks.
Is your Ford compatible with Sygic Car Navigation? Then download this great navigation app for FREE on Google Play and App Store. Once connected to Ford's SYNC 3 unit, you will get 14 days of trial with all Premium features to enjoy.
Drive safe with Sygic Car Navigation!