Sygic Professional Navigation is boosted by another great product feature introduced based on a request from one of the biggest delivery fleet on the market. With the new release of Sygic Professional Navigation, delivery drivers can now optimize the entire daily route on the device, offline and infinite number of times. Based on the actual situation.
This smart feature also allows the driver to reoptimize complex delivery routes directly on a device with the staggering performance of 50 waypoints itinerary optimized in only 20 seconds for trips within an urban area.
Not only can this optimization feature handle multi-stop routes, but it also finds the best plan of attack from thousands of possibilities. Flexibility to adjust a driver's route based on personal and job-specific preferences allows driver and dispatcher to make optimization feature work for them.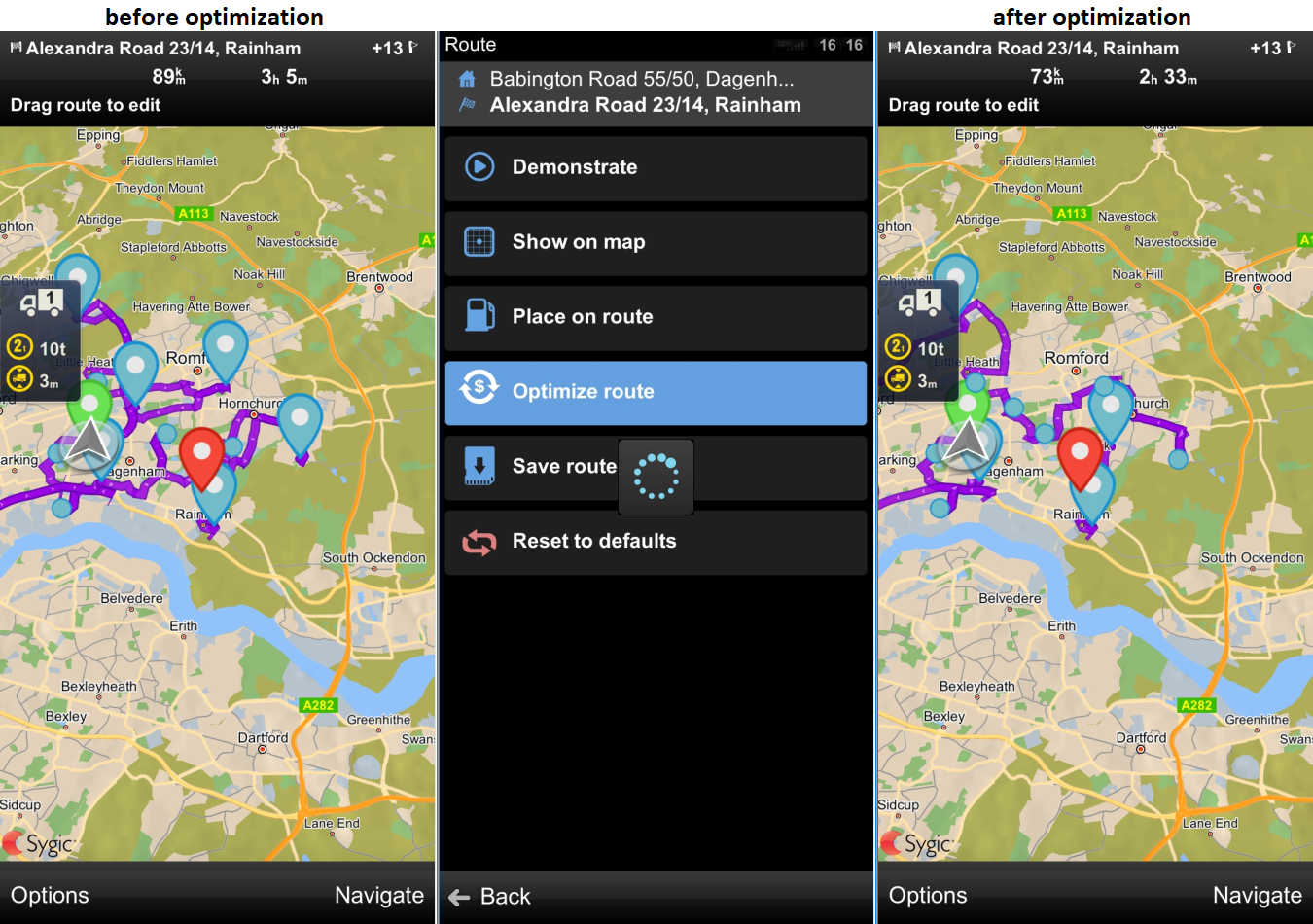 Sygic Professional Navigation offers best-in-class optimization feature to take the stress out of your travels while keeping the operation on high-efficiency rate. If there is a new waypoint to the itinerary which already exists, the itinerary is automatically reoptimized.
Available offline
Designed for urban deliveries
No need to optimize single routes on a central server
Easy to reoptimize the whole itinerary after a missed delivery
For more information contact our sales.
Download Sygic Professional Navigation and try it yourself for 14 days for free!
Get your app for Android.