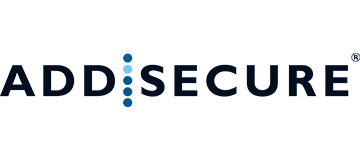 Vehco
Vehco Group specializes in the development, production and distribution of Fleet Management Solutions (FMS). It offers a one-stop shop within high-end products and services for the driver, vehicle and transport management including integration with external IT systems. Vehco's solutions also adapt to business specific requirements such as cold chain traceability, justified activities, on-board scanner and pallet management.
Product Name
Vehco Connect, Vehco Mobile, Vehco On-Board, Vehco Cold.
Co-Driver (in the Nordics).
About Product
Vehco Connect is the first step in FMS implementation. It is a one-way solution that communicates information from the vehicle to the central office. It covers core functionalities such as positioning, social data, cold-chain monitoring and fuel consumption.
Vehco Mobile uses an on-board computer with a PDA. In addition to the core functionalities of a FMS, it is a perfect tool for full control of transport management, including bar code scan and proof of delivery.
Vehco On-Board uses an on-board computer with a touch screen. It covers the full range of functionalities as well as peripherals (rear camera, scanner, and headset); Vehco On-Board becomes the driver's office!
Vehco Cold is a dedicated add-on to our basic Vehco Connect, Mobile and On-Board solutions. Based on RFID technology, it alerts the driver and transport manager of any temperature variation in real time.
About Sygic integration
Vehco integrates Sygic Fleet directly in its on-board touch screen and in its Co-driver product range. Our customers especially rely on truck attributes in their daily work.
Industry
Local distribution and delivery
Long haul transport and logistics
Public transport
Utilities, mobile service and maintenance
Waste removal and road cleaning
Supported countries
Norway
Sweden
Finland
Denmark
Germany
Austria
Switzerland
France
Spain