HALE electronic has been a reliable manufacturer of taxi equipment for more than 40 years and is currently supplying the automotive- and transportation industry. HALE exports to 45 countries which makes us an international allrounder and highly competent, experienced provider of taxi fleets.
HALE is market leader in the industry and due to the company's role as a direct supplier for the German automotive industry and it is certified not only according to
ISO9001:2008 but as well to TS16949. This qualifies HALE as international automotive supplier.
Taxi drivers need navigation
Taxi drivers prefer navigation, even when they are familiar with the area. They can focus on driving and get a real time forecast about traffic jams and problems on the trip ahead.
Sygic Taxi Navigation completed HALE's TT-01 to an all-in-one-device which comes in handy for the taxi driver.
Sygic integration
The Sygic Taxi Navigation app was ported to the TT-01 platform by Sygic, using the TT-01 SDK provided by HALE. The Sygic API was used to control the Sygic app and launches it from the HALE Session manager (app launcher). Routes and Itineraries API were used to display pickup and drop off positions of taxi customers, and the associated route.
"The Sygic API enabled us to implement the necessary feature of dynamically displaying taxi customer positions, and routes to pickup and drop off positions, as delivered by the taxi dispatching software client on the device", said August Mayer, software developer at Hale.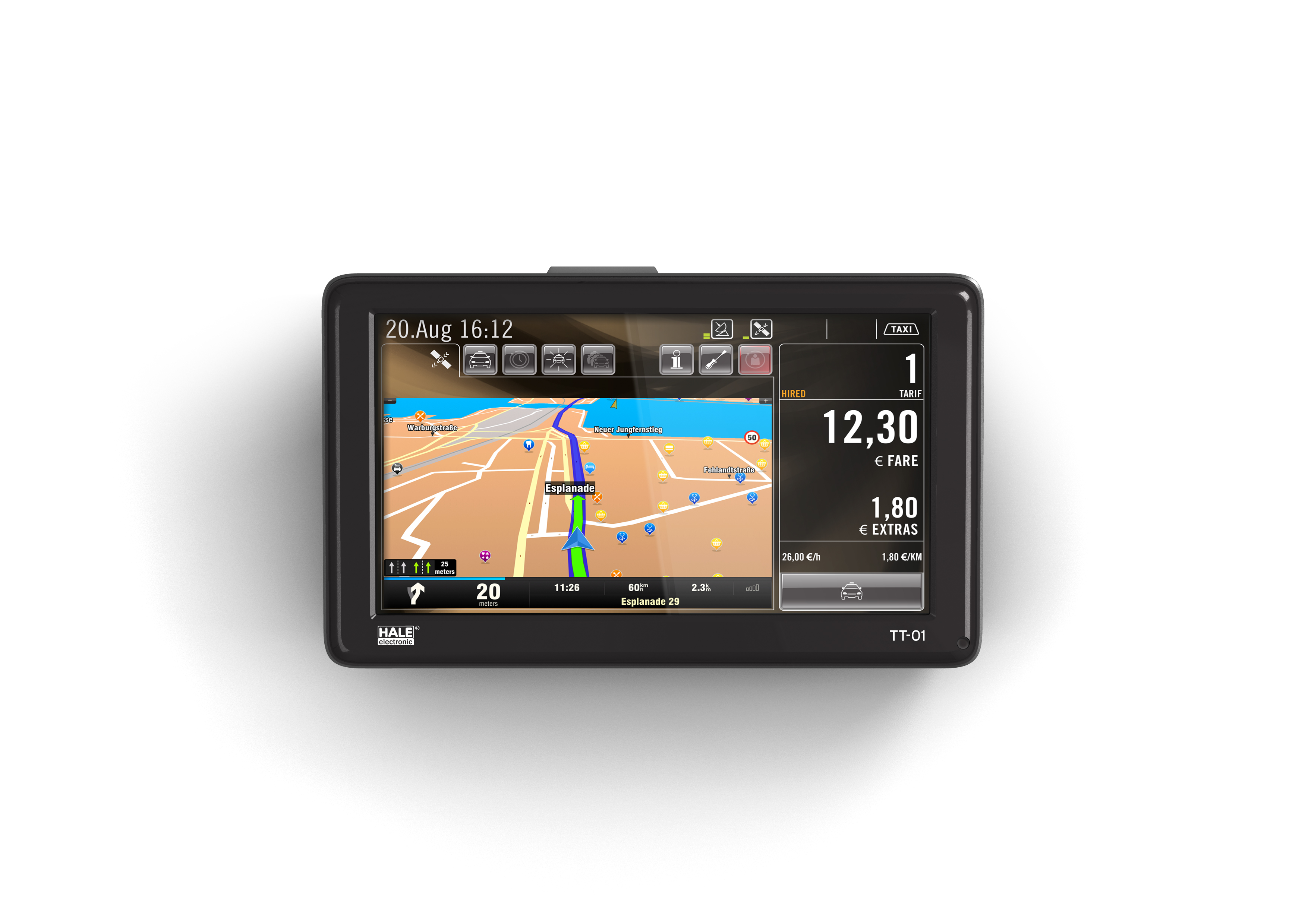 Why Sygic
Taxi Navigation from Sygic has comparatively low system requirements, while still providing a full-featured navigation with a good, responsive user experience and a nice graphical display. It is a robust, full-featured navigation application that could be quickly ported to our platform.
"Sygic support has been responsive and helpful, whether with regard to porting issues or licensing topics, or other questions that arose during the introduction of the application to our platform.
Sygic Taxi Navigation features a clear, comprehensive user interface. It was easy to integrate with our applications and the taxi dispatch system," concludes Mr. Mayer.
The results of Sygic integration
Hale sold about 700 TT-01 in Frankfurt and had them all updated with navigation within a short period of time. The Frankfurt taxi headquarter was completely equipped with TT-01 including Sygic navigation.
"Sygic support our drivers with direct route guidance to the client - driving instead of being distracted by finding the way.
The destination address is automatically taken over into the TT-01 and the routing is started automatically, if provided with the trip assignment. The Sygic Taxi Navigation tool is a great traffic support through the cities jungles and rush hours", says Oliver Schwan from Taxi Frankfurt.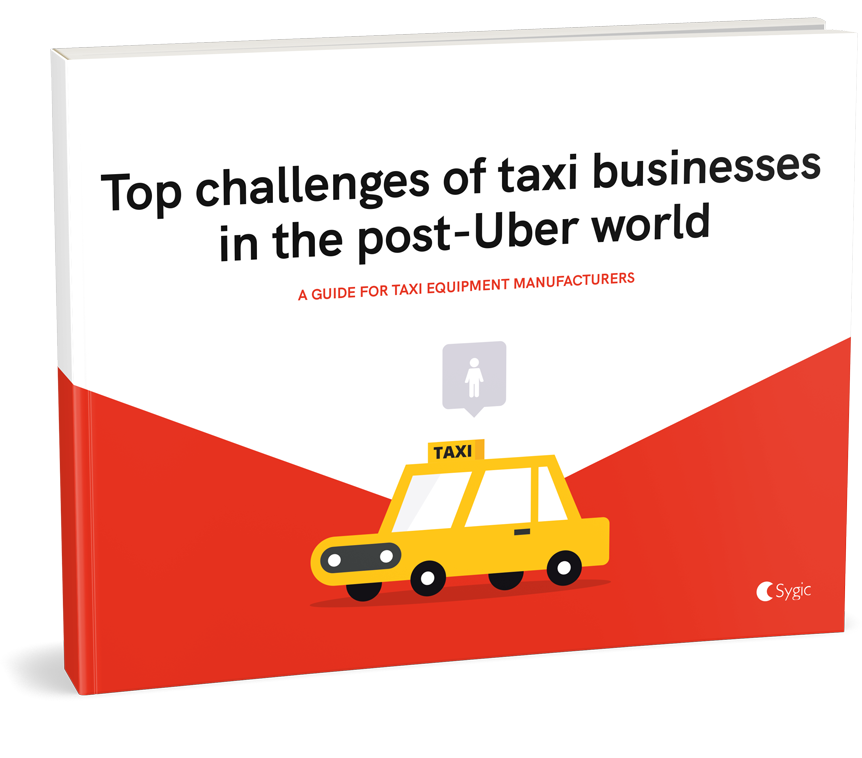 Free ebook
Get into the mind of potential customers and discover new opportunities