In order to improve professional drivers' experience Sygic Professional Navigation regularly introduces new features. Here you can find a list of the latest innovations:
Sygic Municipal
Planning and Professional GPS Navigation bundle designed to provide the best solution for waste collection, snow plowing, green area maintenance and other municipal services which rely on effective field worker management. Sygic Municipal consists of two components: Sygic Fleetwork web application and Sygic Municipal mobile application.
With Sygic Municipal you are able to:
Create imposed routes to be followed exactly as planned
Combine off-road segments, unmapped roads and industrial areas with driving on streets
Manage missed segments
Digitize your company routes with an all-in-one solution
Cut costs and save time on new driver training
New map look
Introduced based on the feedback from our 150+ million consumer market user base.
Better orientation & greater stability
New color scheme
Better readability of different types of roads
Darker night mode
Clearer display of buildings
Rest stop planning
Give your drivers more comfort by providing a list of fuel stations and highway rest places on the route within the time interval of obligatory stops provided by a tachograph (EOBR unit).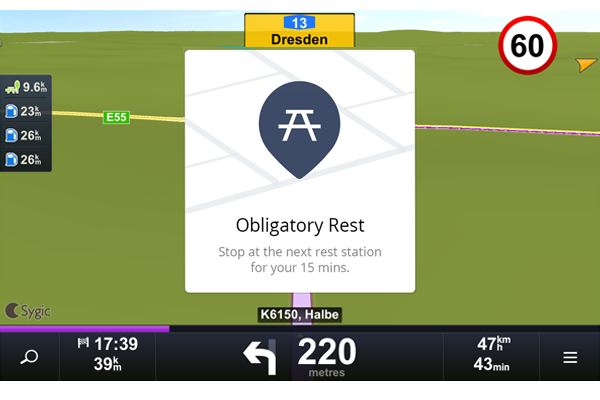 Preferred right (left) turn
Sygic routing algorithm suggests routes that avoid time-consuming and dangerous left turns at intersections against the incoming traffic.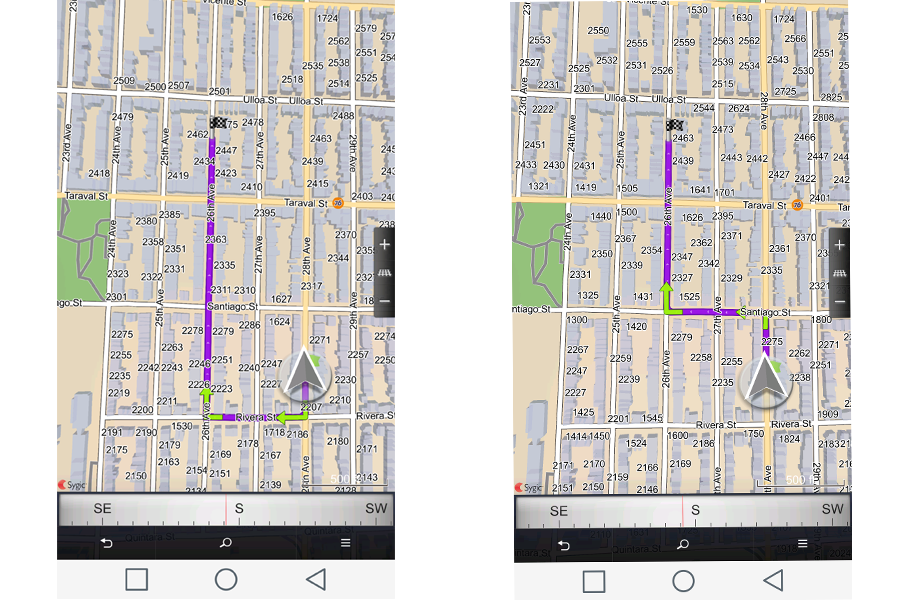 Screen saver
Saves your battery life up to 30% simply by turning off the navigation screen when driving on highways. Navigation screen reappears 5 kilometers before the next turn or can be reactivated by a simple tap on the screen.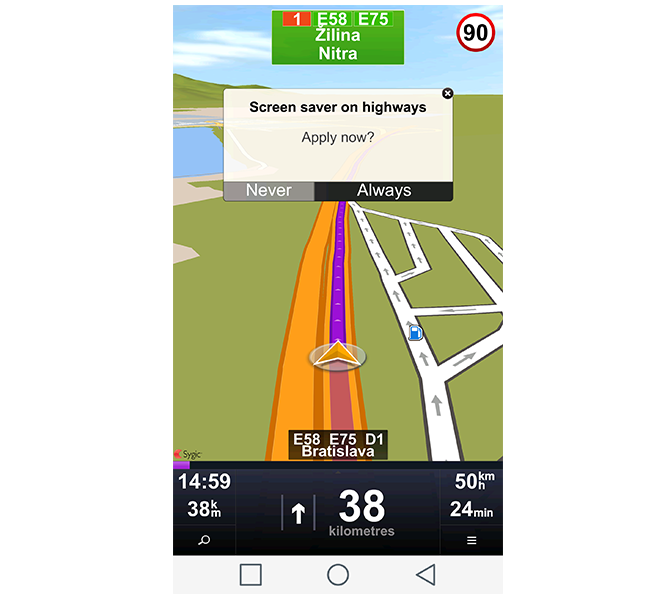 Back button
Easy way to switch from Sygic Professional Navigation to custom applications.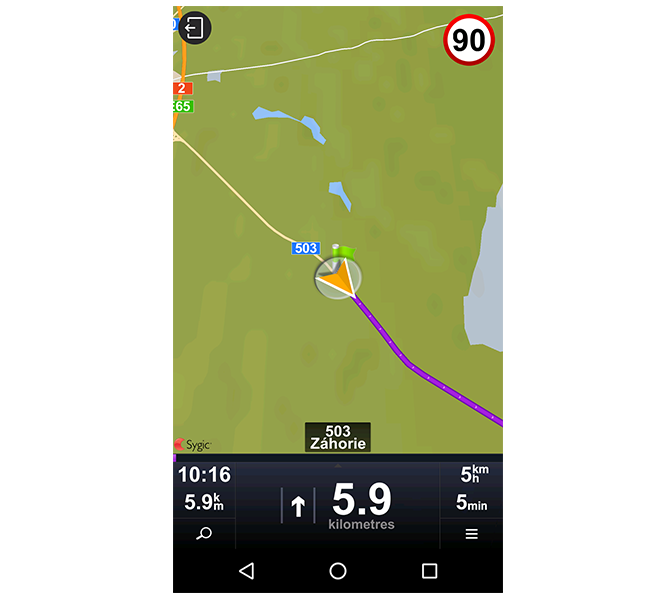 Eco driving score
3rd party apps can broadcast information from vehicle directly to the navigation screen while driving.
E.g. Real time eco score can be visualized dynamically based on data provided from external source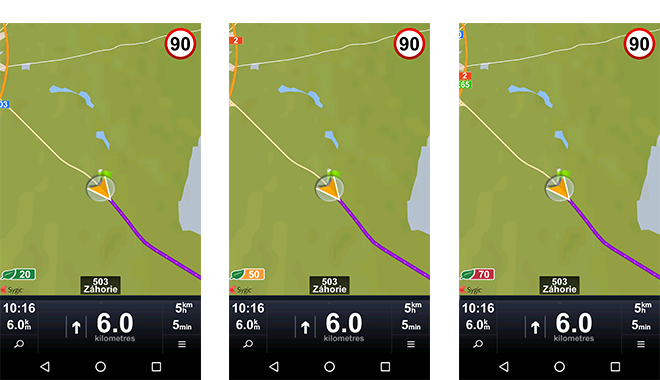 For more information contact our sales team.