Sygic GPS Navigation is compatible with Apple CarPlay and MirrorLink.
Learn More
Activate your FREE premium version of Sygic Professional Navigation for 90 days

Covid-19
The time is very demanding at the moment. Each one of us is closely monitoring and evaluating the situation. Covid-19 has an impact on every sphere of life. It is important to do our best and bring life back to normal.
On the other side, not all of us can #stayathome.
We are offering free 90-day premium licenses of its Sygic Professional Navigation, with accurate live traffic updates, to emergency and supply fleets.
Learn more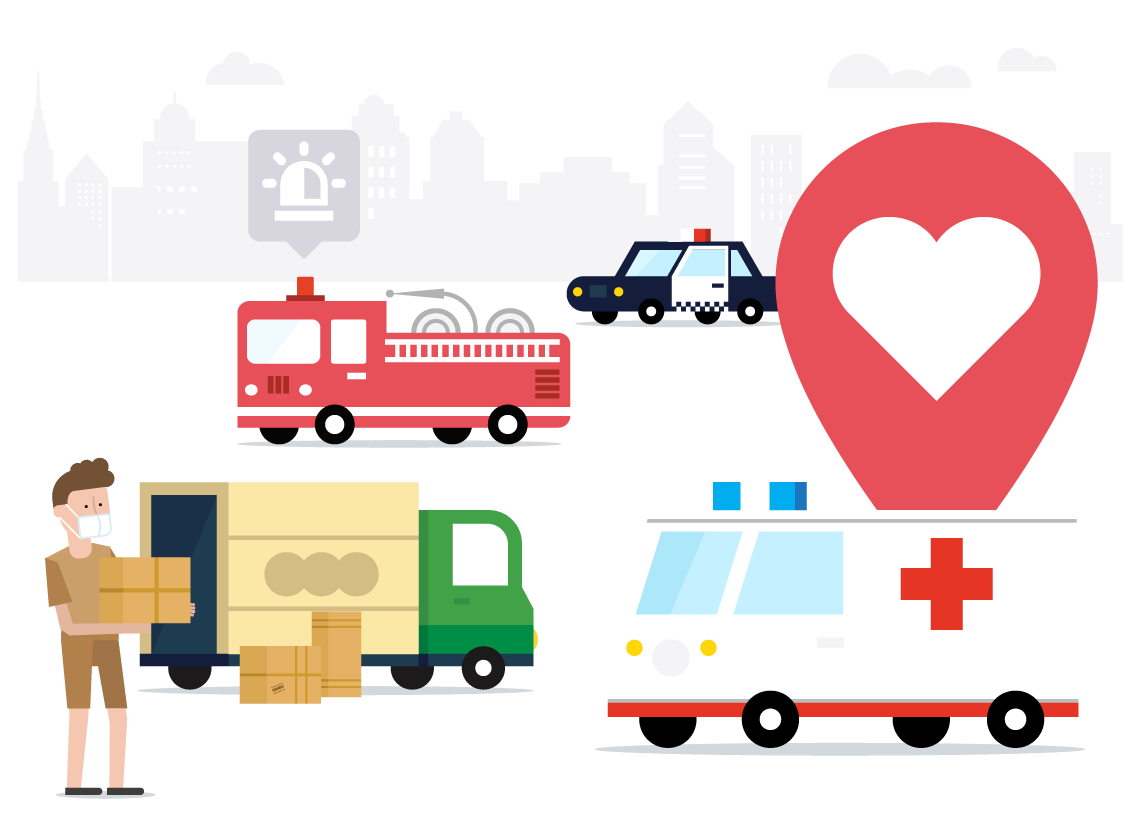 Contact us and get your license
Let's try to heal the world all together!
For fleet
You can activate free premium licenses by the end of April 2020. The special Covid-19 offer is intended for emergency services without limitations and companies with 30 and more vehicles. If you are interested, don't hesitate and feel free to contact us throughout the form.
Please enter the number of vehicles in the " Project description" field.
For smaller companies, individuals or other clients
We offer our Sygic Truck Navigation with a 14-day premium trial license.withpremium quality maps & routing.
We are here for you.
Sygic reserves the right to make changes at any time without notice, and without any obligations.