The upcoming update of Sygic GPS Navigation for iPhone will bring you the new Sygic Widget.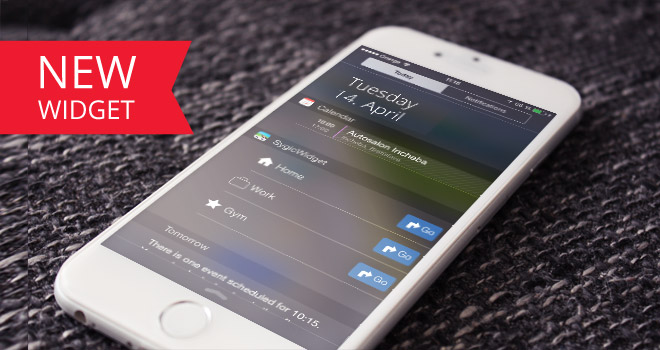 One of the coolest new features in our upcoming update (yes, it will arrive on your phone very soon) is the ability to add a widget that will let you instantly launch navigation to selected locations right form the Notification center. Now you won't have to open Sygic GPS Navigation to start navigating to frequent destinations such as Home, Work or other favorite locations you decide to add (you can add Home, Work and up to 3 favorite locations). This will reduce the time it takes you to set up your route and help you to get on your way much faster.
Add your Home and Work location by searching for the addresses and then taping on the Home or Work icon on the location screen. Similarly add new favorite locations by entering an address and clicking on the Star icon on the location screen.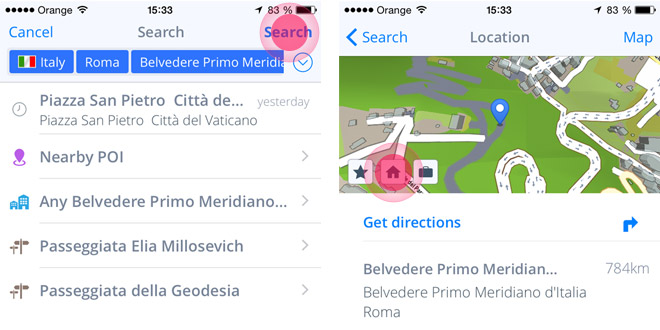 To select which favorite locations (apart form your Home and Work locations) shuld be included in the Notificatiion Center widget, launch Sygic GPS Navigation go to application Menu – Add Widget - Free Widgets and select which favorites to add. Now you can add the Sygic widget to your Notification Center.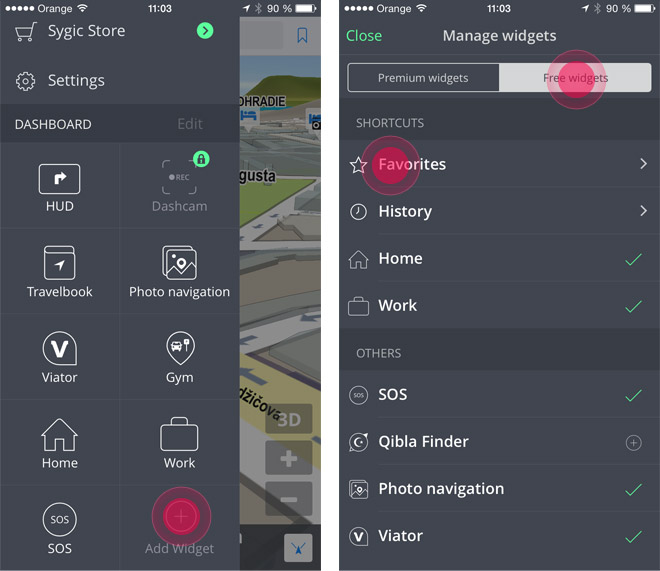 To add Sygic widget, slide down the Notification Center on your iPhone and scroll to the bottom of the Today view until you see Edit. There, you'll find the stock Apple widgets, as well as all applications on your device that have incorporated widget compatibility.
Add Sygic widget to your Notification Center by tapping on the green plus sign next to the application under Do Not Include. Once Sygic is included at the top of the page, you can rearrange the order of your widgets by holding down on the three-dash icon on the right side and sliding into place.
Similarly, to remove a widget, just tap the red minus sign. When you're all set, hit Done on the top-right corner.