There are more and more cars on the roads every year and that means longer waiting times in traffic jams. That's definitely not the way you want to spend your summer, so you will be very happy about the new data roaming costs in the European Union.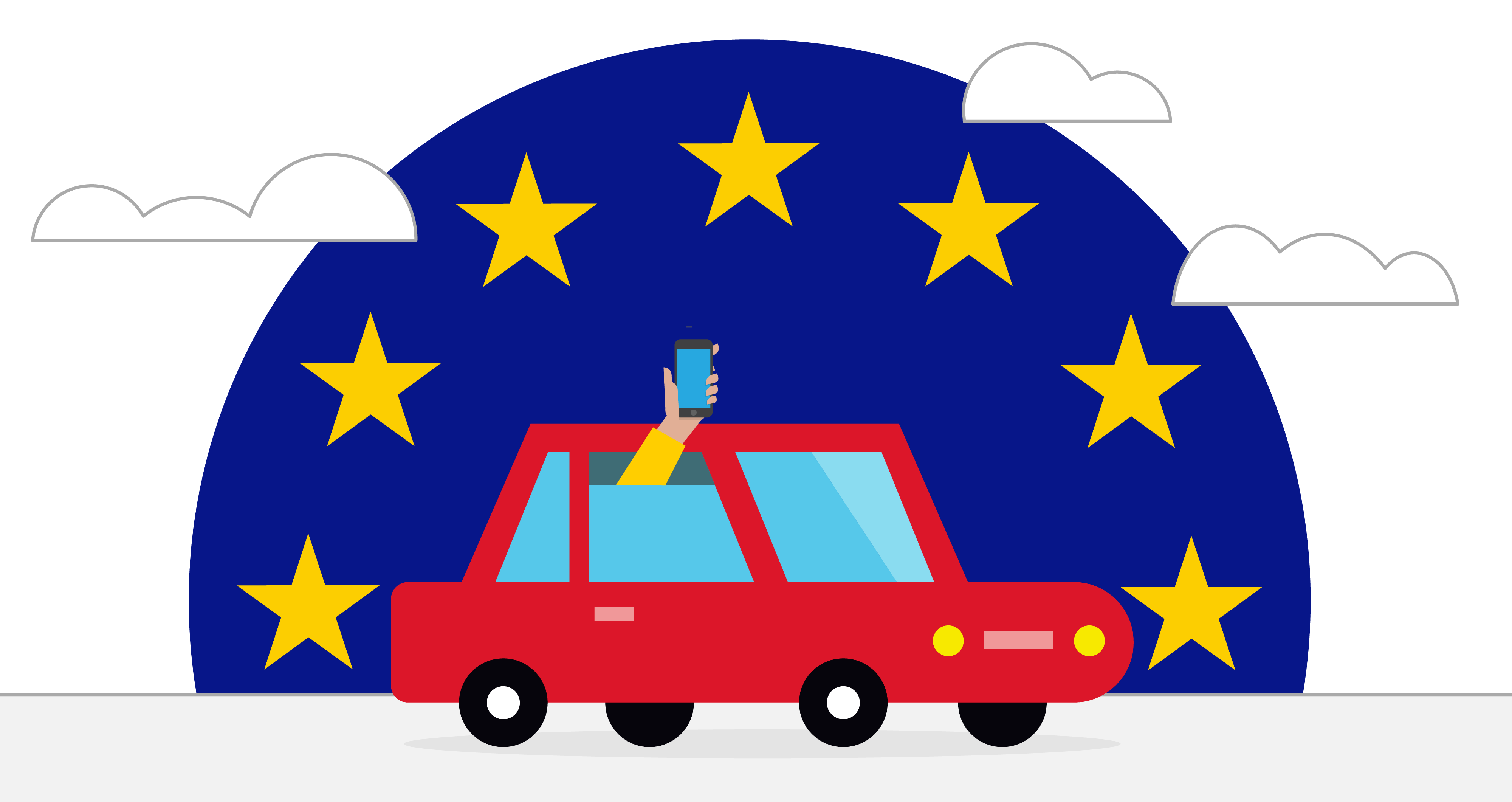 There is a new regulation on data spending costs in the European Union. The Council cleared the path for free roaming in EU countries and Iceland, Norway and Lichtenstein. It's called "Roam like at home" because you will pay the same money for mobile services even when you are abroad. Roam like at home will make roaming data spending easier and cheaper, so everyone can benefit from mobile internet while traveling.
What is the biggest benefit for you?
Now you can avoid traffic jams even when you are abroad! If you have a Premium+ Traffic license, just turn on data roaming on your phone and you will see the real-time traffic Information in your navigation just like when you are driving in your home country. You don't have to worry about the expensive roaming data anymore. You won't pay anything more than you would while using mobile internet in your home country.
Please be advised that the conditions of data spending abroad may vary due to your provider's internal rules. For more information please contact your mobile provider.
How do we get our traffic data?
Would you like to know where our accurate traffic information comes from? It is a complicated system consisting of anonymous drivers' data and national traffic information. To help you understand how it works, we prepared a beautiful infographic explaining the data flow.
Real-time Traffic Information is updated every 2 minutes, so you will always have the latest information about your route. The app will automatically reroute you if there is an accident or any traffic delay on your way, so you can avoid delays on the road. Real-time Traffic is a Premium feature - you can get it by purchasing one of the Premium + Traffic licenses.