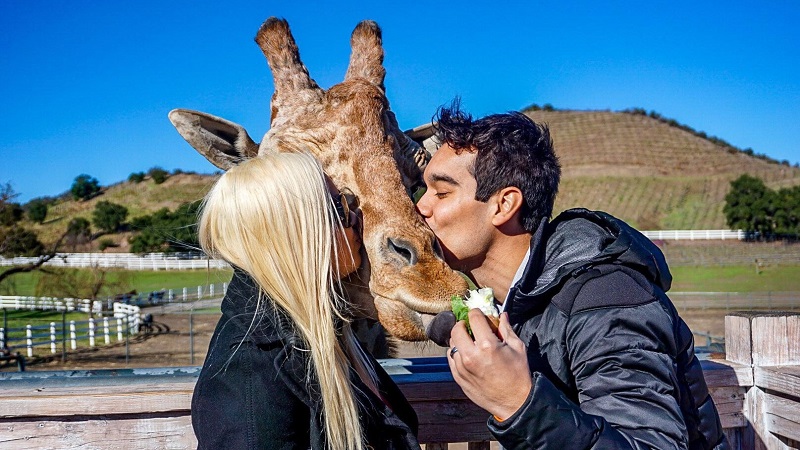 Traveling leaves us speechless. To some, traveling can mean a family vacation, a trip with friends, or a romantic getaway. To us, travel is a way of life. It allows us to express ourselves creatively, challenge ourselves, learn, expand our perspectives, appreciate life, and build and strengthen our relationship daily. We love to explore new places and inspire the world through our adventures. Our goal is to motivate people to travel the world, experience new cultures, and do something different on their travels, for that we strive to be inspirational.
Enjoy an interview with travelers Ashley & Michael Bustillos. By Sygic Travel.
How would you describe yourselves?
An accurate description of Michael would be a goofy sense of humor combined with a fun side and mixed with an adventurous curiosity after he has been convinced the activity or excursion will not cause permanent damage. The precise description of Ashley would be a lovable yet daring character that seeks adventure and thrilling journeys while travelling the world.
Together we are two lovebirds creating the perfect combination of a young driven married couple who love to travel and build memories that will last a lifetime. We both agree the one thing that is special about us is the love we share.
Do you remember the moment you decided to start a blog?
Yes of course! In April of 2016 we visited a resort in Cancun, Mexico, for Ashley's birthday, and created a travel video of our experience. Once we posted it to our Facebook, the resort reached out to us asking if they could share the video on their website and social media outlets. It was about three hours later we realized our video had reached almost 5k views! At that moment, we decided to create a website, blog and continue creating videos for our travels.
The main reason why we feel people should read our blog AdventurPro is to be inspired! Travel is a passion of ours, and we love being able to share it with our audience. To date we have visited almost 60 countries with different experiences in each one. Through trial and error we have learned a great wealth of knowledge and taught ourselves best practices to ensure stress free and healthy travel. In our blog, we provide witty quips, tricks, and travel tips to help anyone when planning their next vacation!
Are you full time bloggers?
Yes, travel is our way of life!
Do you have any tips for traveling couples?
There are many tips we would love to share with travelling couples! Here are a couple of our favorites:
As a couple, participate in activities together that involve teamwork, support and encouragement.
As a husband, rule number one is to always keep extra room available in your luggage for the Mrs.
As a wife, keep plenty of snacks in your backpack for the Mr.
To everyone, remember to fall in love over and over again.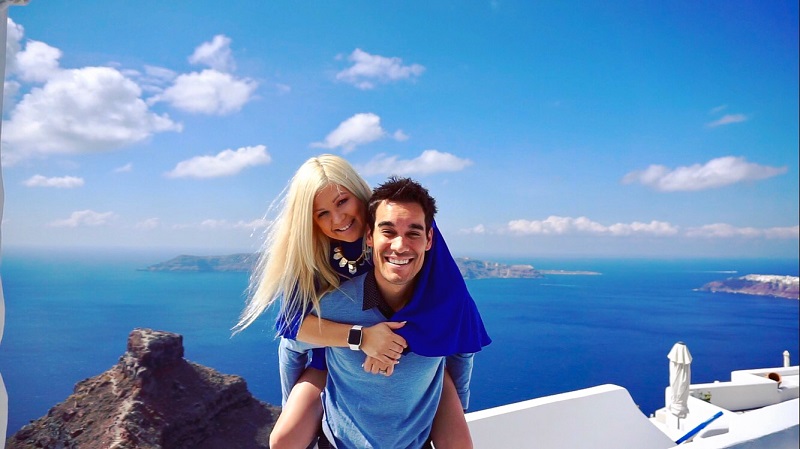 What is it you don't like about traveling?
We love everything about traveling except the fact that airlines put a weight limit on luggage which at times can cause us to be dressed in four layers of clothing on a jam packed flight!
What are the top destinations on your bucket list right now?
Africa to fulfill Ashley's dream safari adventure.
The Amazon to bring tourism awareness and fulfill Michael's jungle expedition.
Tonga to dive and snorkel with the Humpback whales.
If you had an unlimited travel budget for 24 hours, what would your itinerary look like?
Our absolute dream trip would be to start in Antarctica and finish in the Galapagos. It is our dream to get up close with the penguins, walk among the massive colonies and kayak through the glaciers in Antarctica. In the Galapagos, our dream is to experience the extreme scuba diving including the famous shark point and visit the giant tortoises.
If you should decide today, which country would you pick for retirement?
Bora Bora! We consider ourselves the ultimate island beach bums. Our idea of retirement would be sailing the French Polynesia, scuba diving the amazing dive sites, and finish each day with a Pina Colada! Cheers!
What is the most overrated country or location you've been to?
Ibiza, Spain. Although our experience was a blast, we feel that the island itself was very hyped up. The media portrays Ibiza to be a Las Vegas on the water with non-stop partying all day and night long. We felt the island had much more to offer, and found enjoyment during the day visiting hidden gems like the small island of Formentera that is literally only about forty five minutes by ferry.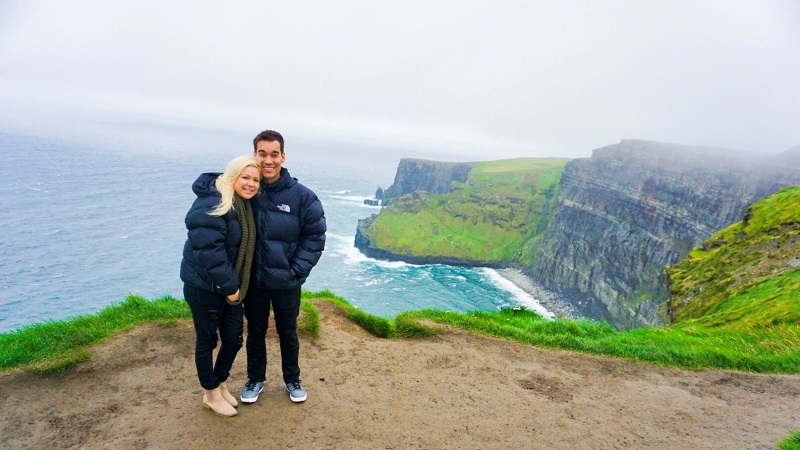 What is the most underestimated country or location you've been to?
The most underestimated country we've been to would be Ireland. We spent a total of nine days on this beautiful island, rented a car and drove everywhere! Although our stay was during the month of September with low temperatures, we found ourselves having the best time. In short, our itinerary included the Guinness storehouse in Dublin, kissing the Blarney stone at the famous castle, exploring the Titanic exhibition in Belfast, hiking the Giants Causeway, staring in awe at the Cliffs of Moher, and experiencing authentic fish and chips with pints of beer in Cork. Our experience was far more incredible than any book or movie could portray.
Thank you Ashley and Michael!
Simona from Sygic Travel
Sygic Travel has been helping people plan travel itineraries since 2011. Millions of people all over the world use their web planner as well as their iOS and Android apps.