Castles, chateaus and palaces are among the most visited sights. No wonder. They have something for anybody. They offer the best views of the surrounding countryside, have beautiful gardens and their interiors hold precious historical collections. We have picked the world's 10 most beautiful ones for you.
Pena Palace
Portugal
Drag the 360° video to look around or move it.
This wonderful palace looks like it was taken straight from a fairy-tale, with all of its bright colors, decorative exteriors and lovely nooks and niches. No wonder it is a UNESCO World Heritage site.
Add Pena Palace to Favorites ❤
Neuschwanstein Castle
Germany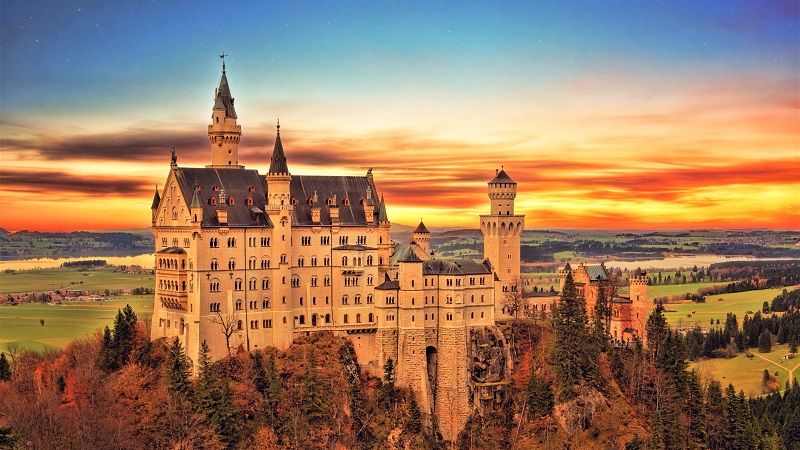 Photo by Johannes Plenio on Unsplash
Neuschwanstein Castle is one of the most popular castles in the world. If it seems familiar to you despite never seeing it before, it might be because the castle in Disney's Sleeping Beauty was inspired by this one.
Add Neuschwanstein Castle to Favorites ❤
Alcázar of Seville
Spain
Drag the 360° video to look around or move it.
One of the best examples of Mudéjar architecture and the oldest royal palace still in use in Europe. The gargantuan palace complex was originally a Moorish fort and is surrounded by vast gardens.
Add Alcázar of Seville to Favorites ❤
Château de Chenonceau
France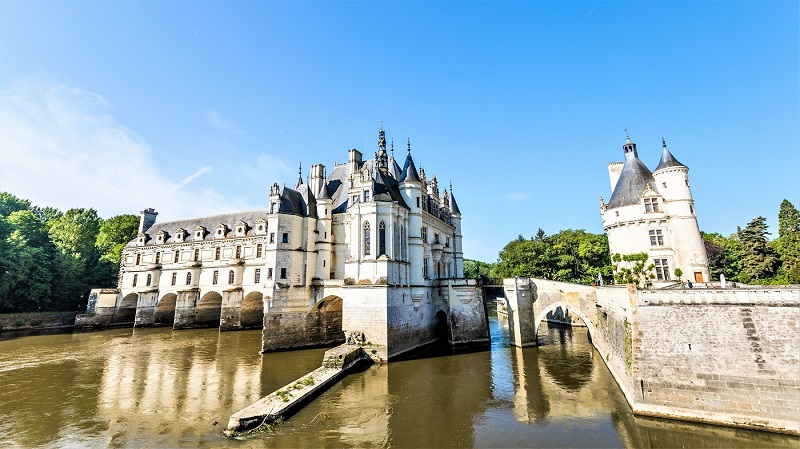 Photo by Dorian Mongel on Unsplash
A magnificent 16th century chateau unique in the way that it was built on the river Cher on the site of a former mill. It is a great destination for a trip from Paris.
Add Château de Chenonceau to Favorites ❤
Palace of Versailles
France
Drag the 360° video to look around or move it.
If you have never heard of Versailles, odds are that you have never heard of France either. This magnificent palace, spanning over an area of 67 000 square meters, has become one of the symbols of the country, as well as of the power and wealth of the absolutist monarchs who ruled over it.
Add Palace of Versailles to Favorites ❤
Malbork Castle
Poland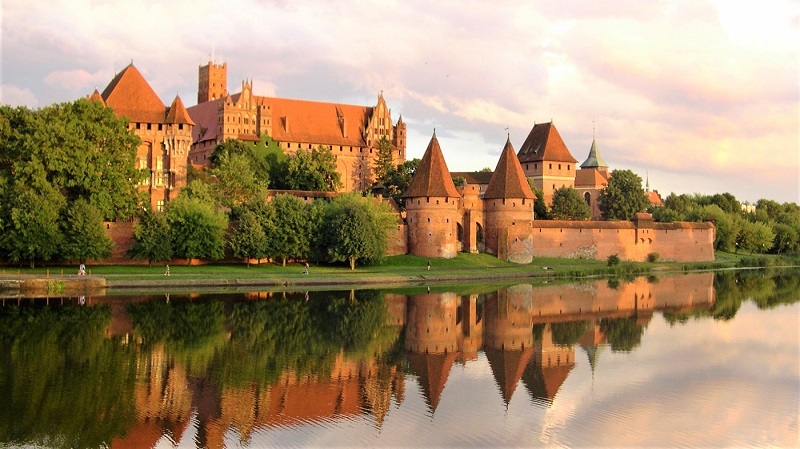 Photo by Jan Nijman on Pixabay.
When measured by land area, this castle is the largest in the world. It was built in the 13th century by the Teutonic Knights and it is a classic example of a medieval fortress.
Add Malbork Castle to Favorites ❤
Prague Castle
Czech Republic
Drag the 360° video to look around or move it.
Prague Castle is the official residence of the president of the Czech Republic. The history of this largest ancient castle complex in the world dates back to the 9th century when the first church was built here.
Add Prague Castle to Favorites ❤
Windsor Castle
United Kingdom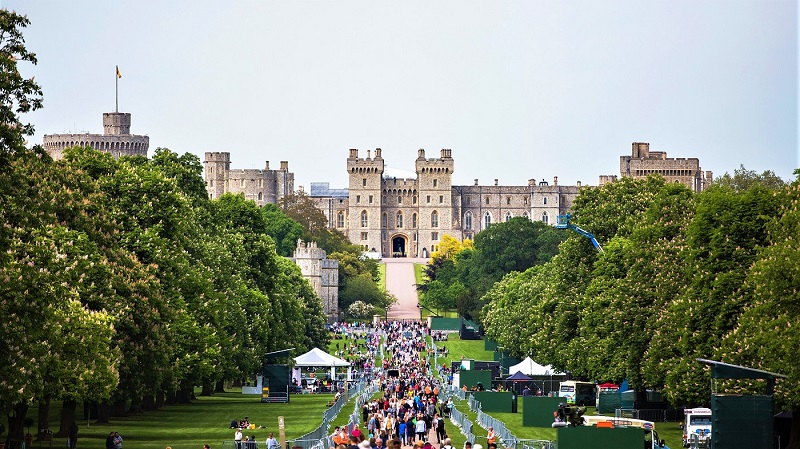 Photo King's Church International on Unsplash
This medieval castle is one of the United Kingdom's iconic sights and a weekend home for the Queen. It also hosts official visits and is used for ceremonies. Part of the Royal Collection is housed here.
Add Windsor Castle to Favorites ❤
Red Fort
India
Drag the 360° video to look around or move it.
This huge, imposing fort was built in the 17th century. Unique for its red sandstone, the fort is one of the jewels of Mughal architecture. It became a UNESCO World Heritage site in 2007.
Add Red Fort to Favorites ❤
Himeji Castle
Japan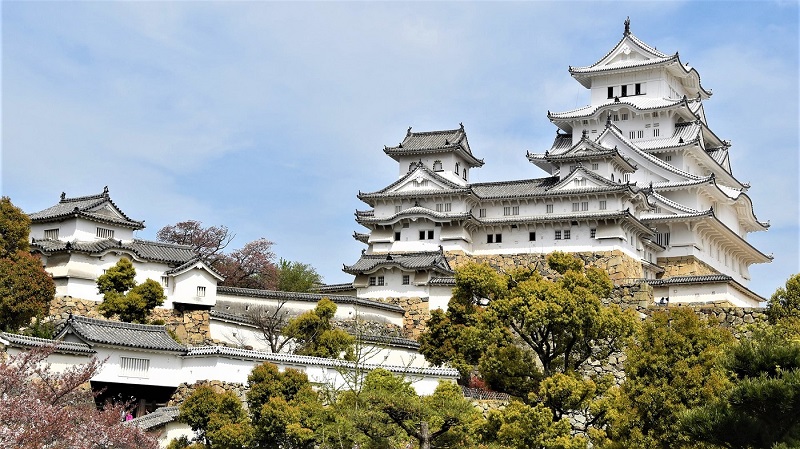 Photo by gosia64 on Pixabay
Himeji Castle is the finest surviving example of Japanese castle architecture, comprising a network of 83 well-preserved buildings. Thanks to its imposing size and beauty, it is the largest and most visited castle in Japan.
Add Himeji Castle to Favorites ❤
Has any of these caught your eye? Don't forget to add it to your Favorites list in the Sygic Travel mobile app, either on iOS & Android, or on the trip-planning website Sygic Maps. You can easily access them later this way.