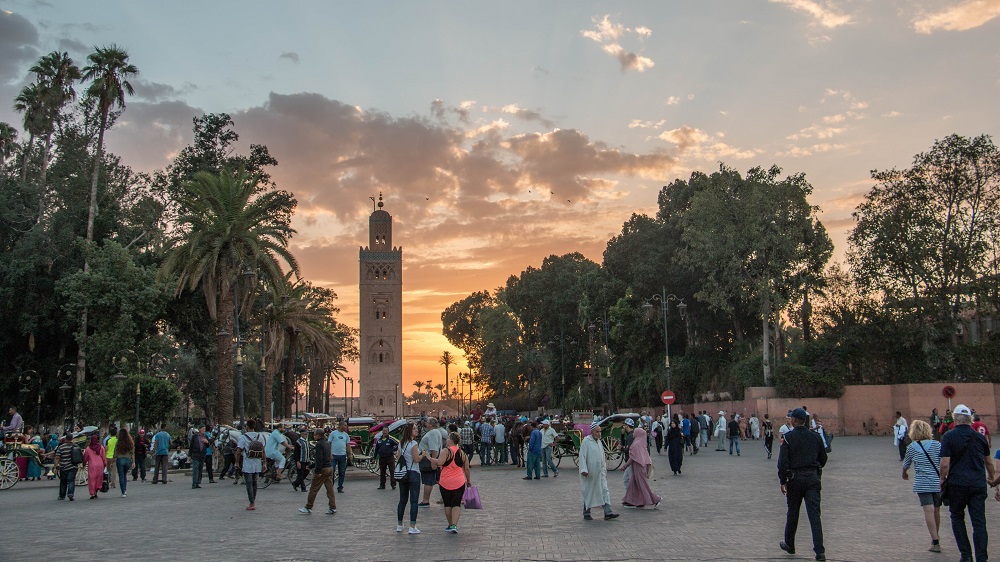 Marrakesh is an intoxicating city known for its souks, spices, snake charmers and hidden palaces. Offering a taste of Africa within easy reach of Europe, it certainly lives up to the hype... Enjoy itinerary for one day in Marrakesh by trip planner Sygic Travel.
The very heart of the city, Jemaa El Fna comes awake every morning and gets packed with stalls, storytellers and musicians until late night. Start your day at this UNESCO site, and prepare to get charmed by the lively atmosphere. The best way to get to know Marrakech is to visit one of its souks and absorb the unique, lively and colourful atmosphere. Wander through the labyrinth of alleyways full of small stalls and shop for all kinds of spices, carpets, leather bags or pottery. You will definitely have plenty to choose from. Don't forget to bargain to get the very best prices.
Marrakesh is well-known for its snake charmers. Their art lies in the ability to "hypnotise" the snake with music, but in reality, the snake just mimics the movement of the instrument. In the past, snake charmers used to be healers who protected other people from these venomous creatures and cured them after they've been bitten. You will have a chance to see them all over the city. If you don't like snakes, it's best to avoid them - most of the charmers can be seen at Jemaa El Fna.
Spice up your life in the souk. Apart from spices, people also sell various arts and crafts, provide henna tattoos or sell flowers. Beware – you are going to find out you want all the herbal remedies and beauty products you will see around here. No visit to Morocco would be complete without a cup or five of Maghrebi tea - green tea infused with mint leaves. Don't forget that Moroccans drink their tea hot all year round, no matter the temperature outside.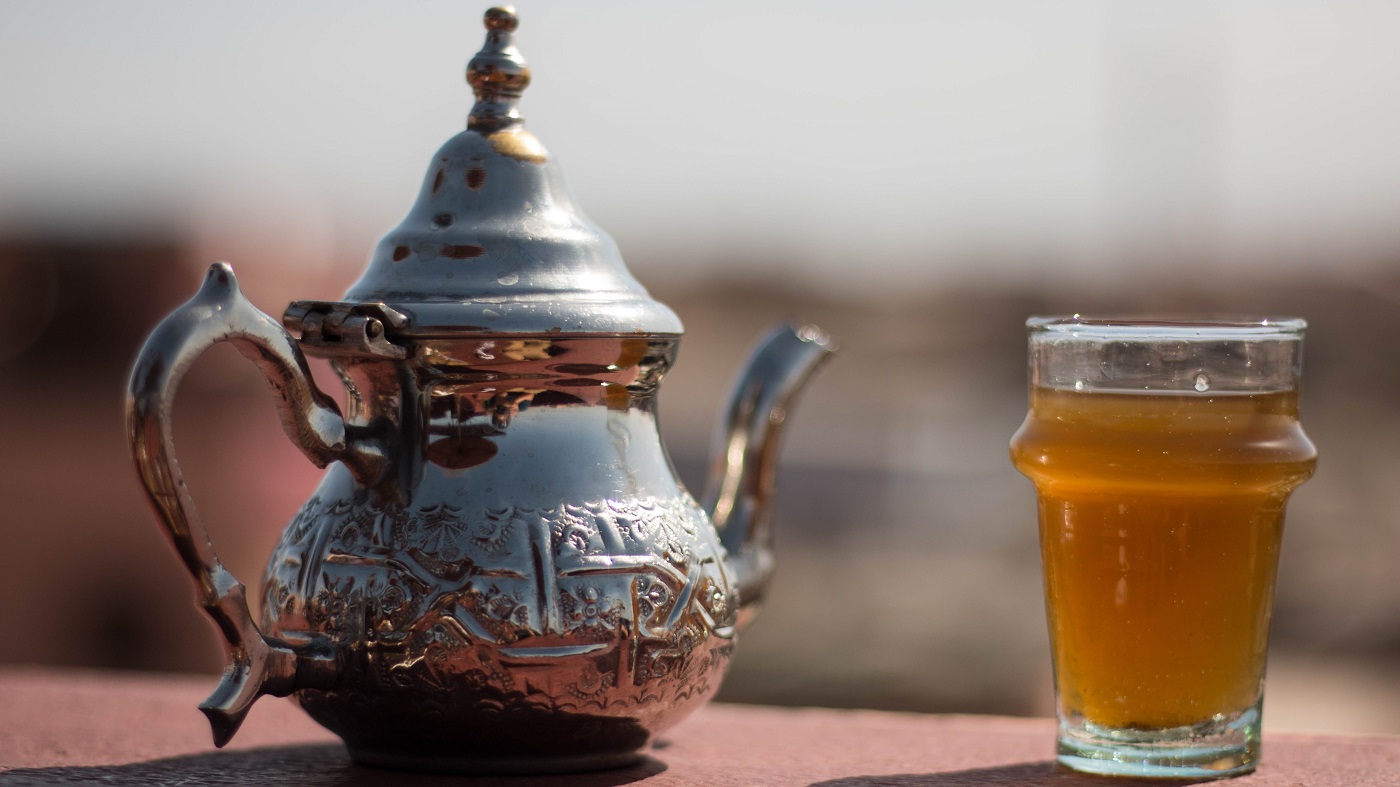 The locals usually go out to buy groceries every day, so they are as fresh as can be. They also go through their spices supply quickly. Cumin, saffron, ginger, turmeric, cinnamon - you name it, the sellers have it. Speaking of food, Marrakech´s version of street food is complemented with cactuses. In fact, they are just succulents that look like cactuses but have a very refreshing, fruity flavour. Stop by and enjoy this healthy snack.
After your meal, stop by at Morocco's largest Islamic school dating back to the 14th century. The walls are decorated with carvings, inscriptions and geometric patterns, making it an architectonic masterpiece. The tanneries provide an interesting insight into the hard life of the workers here. It might change the way how you look at all the leather products in shops. Try to get on one of the balconies around – they offer the best views.
Koutoubia is the largest mosque in Marrakesh, known as the Mosque of the Booksellers, because of the book market that once stood nearby. Visit the rose garden next to the mosque to see the 77-meters high minaret. In case you don't fancy cactuses, how about peaches, nectarines, dates, or melons? One can never have enough of these, especially if they are being sold all around you. Eating delicious and fresh produce has never been easier.
Aside from its cultural sights and attractions, Marrakesh entertains with its street life, too. Passing by countless performances by local youth and various dancers is not uncommon. You can get a henna tattoo pretty much anywhere on the square while you watch the locals go by. The citizens had so much love for their culture that they inspired UNESCO to create The Proclamation of Masterpieces of the Oral and Intangible Heritage of Humanity. This proclamation focuses on the non-physical ancestry of countries, for example dance, music, rituals, games, sports and much more. It encourages young people to be more conscious of their own culture and teaches them to promote it further.
Jemaa El Fna connects the past and the present, by helping to preserve the traditions and customs of Morocco for future generations. Finish your journey in the same place where it started, enjoying the music, listening to storytellers and having a meal from one of the food stalls.
Sygic Travel has been helping people plan travel itineraries since 2011. Millions of people all over the world use their web planner as well as their iOS and Android apps.