Are you one of those who struggle with the free space on your mobile phone? We know how important it is to keep your photos on your device and still have some extra space for new ones. There were many of you having troubles with limited storage space, so we've decided to take action.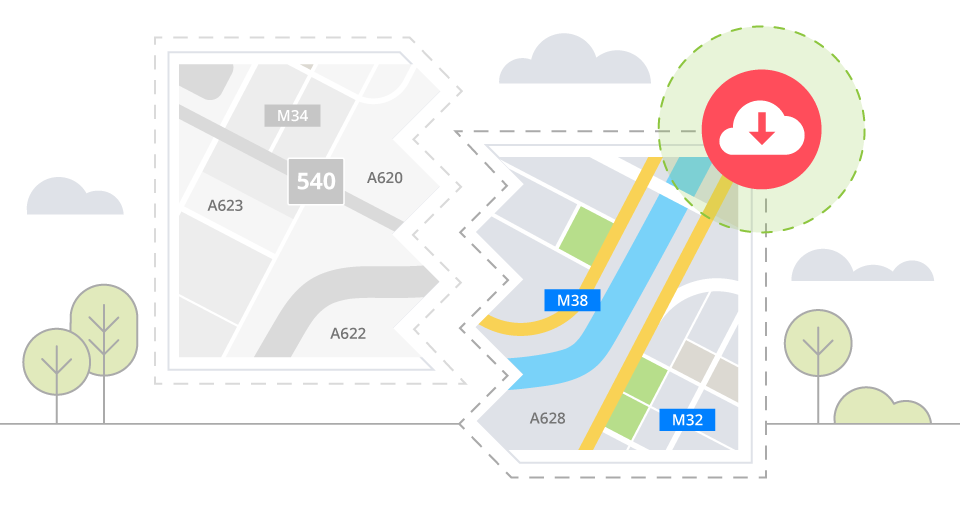 From now on Sygic allows you to optimize your storage to the minimum. We are proud to introduce our latest feature Country Split.
You will no longer need to keep a map of a whole country if you're driving only in one part. We have split the largest countries into regions, so that you can download just the region you really need. You will find the list of countries split into regions below.
Simply go to the map manager and choose the country you'd like to download. You can choose to download the whole country or just select some regions. Of course, it's possible to download several regions, not only one.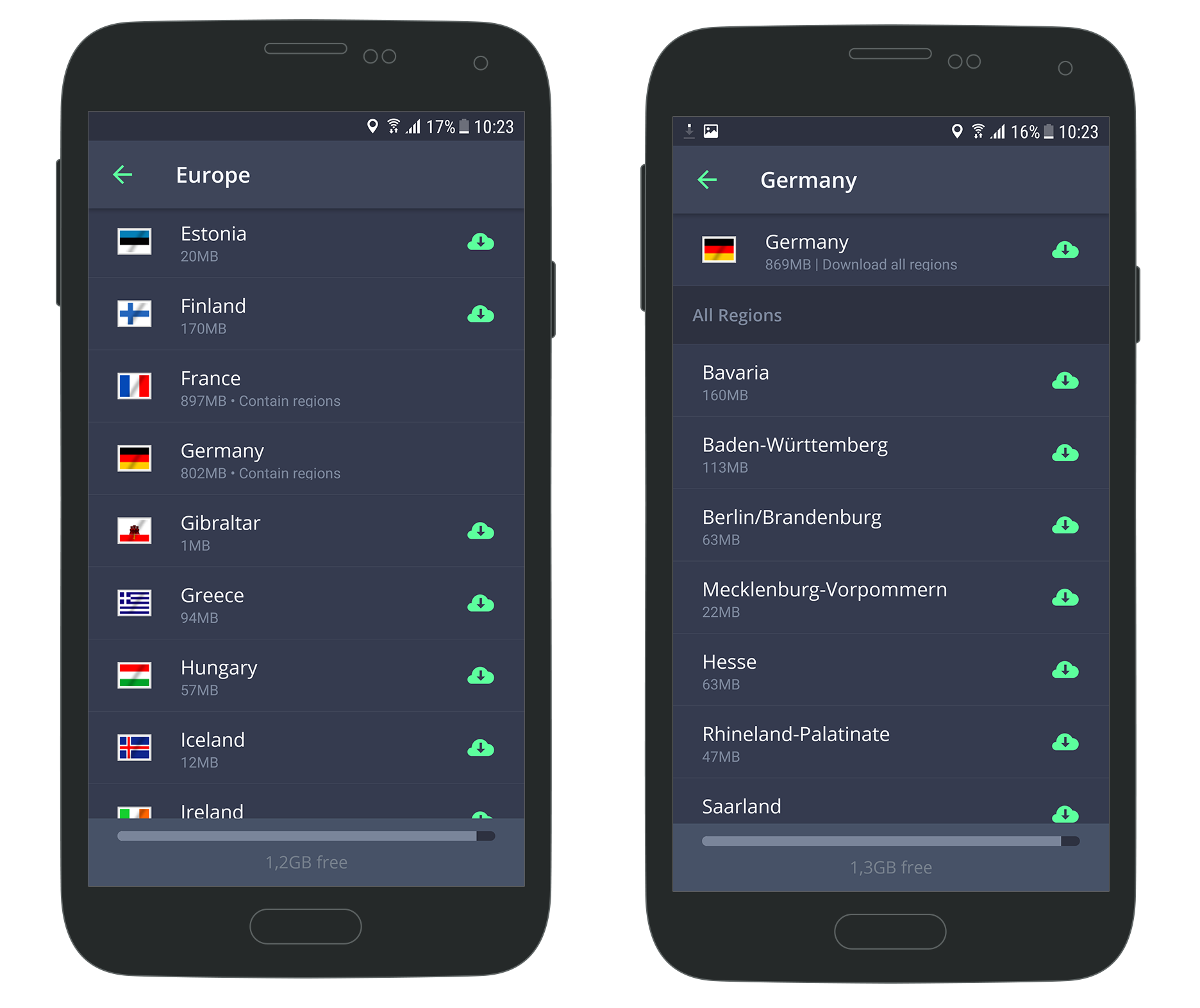 We have built this feature over the latest maps so with this update you will also get the new maps with up-to-date road information.
This feature is included in the 17.3 version of Sygic GPS Navigation for Android and iOS. Please keep in mind you have to update your app and maps to be able to select regions to download. Find out how to update your application and to update your maps.
Countries split into regions:
Australia (Victoria, New South Wales/Australian Capital Territory, Northern Territory, Queensland, South Australia, Tasmania, Western Australia)
Brazil (North, Northeast, Central-West, Southeast, South)
Canada (British Columbia, Alberta, Ontario, Quebec, New Brunswick, Northwest Territories, Saskatchewan, Manitoba, Prince Edward Island, Nova Scotia, Newfoundland and Labrador, Nunavut Territory, Yukon Territory)
Germany (Bavaria, Baden-Württemberg, Berlin/Brandenburg, Mecklenburg-Vorpommern, Hesse, Rhineland-Palatinate, Saarland, Hamburg/Schleswig-Holstein, Lower Saxony/Bremen, North Rhine-Westphalia, Saxony-Anhalt, Thuringia, Saxony)
Spain (Aragon, Valencian Community, Balearic Islands, Region of Murcia, Andalusia, Basque Country, Galicia, La Rioja, Asturias, Cantabria, Castile and León, Catalonia, Community of Madrid, Castilla-La Mancha, Canary Islands, Extremadura, Ceuta, Melilla, Navarra)
France (New Aquitaine, Occitania, Provence-Alpes-Côte d'Azur, Corsica, Auvergne-Rhônes-Alpes, Burgundy-Franche-Comté, Grand-Est, Hauts-de-France, Île-de-France, Normandy, Brittany, Pays de la Loire, Central-Val de Loire)
United Kingdom (England, Scotland, Wales, Isle of Man, Northern Ireland)
India (Northern, Central, Eastern, North Eastern, Western, Southern)
Italy (North-West, North-East, Centre, South, Sardinia, Sicily)
Mexico (Northwest, Northeast, North-Central, South-Central, West, East, Southeast, Southwest)
Russia (North-West, Volga, Central, South/Caucasus, Ural, Siberia, Far East)