Kiwi.com wants to become the world's leading online travel agency, providing its customers with everything they need or want to know. This means that alongside their proprietary technology and 24/7 customer service they want to make their customers' trips easier and more enjoyable. Therefore, we've started working together with the aim of bringing additional travel information and data about interesting places to the Kiwi.com mobile apps.
A trip planning section based on the Sygic Travel API was introduced to Kiwi.com's iOS and Android apps last week. The API provides multilingual support, so the names and descriptions in the Kiwi.com app are currently available in 14 languages. Upon purchasing tickets to any place around the world, people will get the option to plan out a trip to the destination they are traveling to.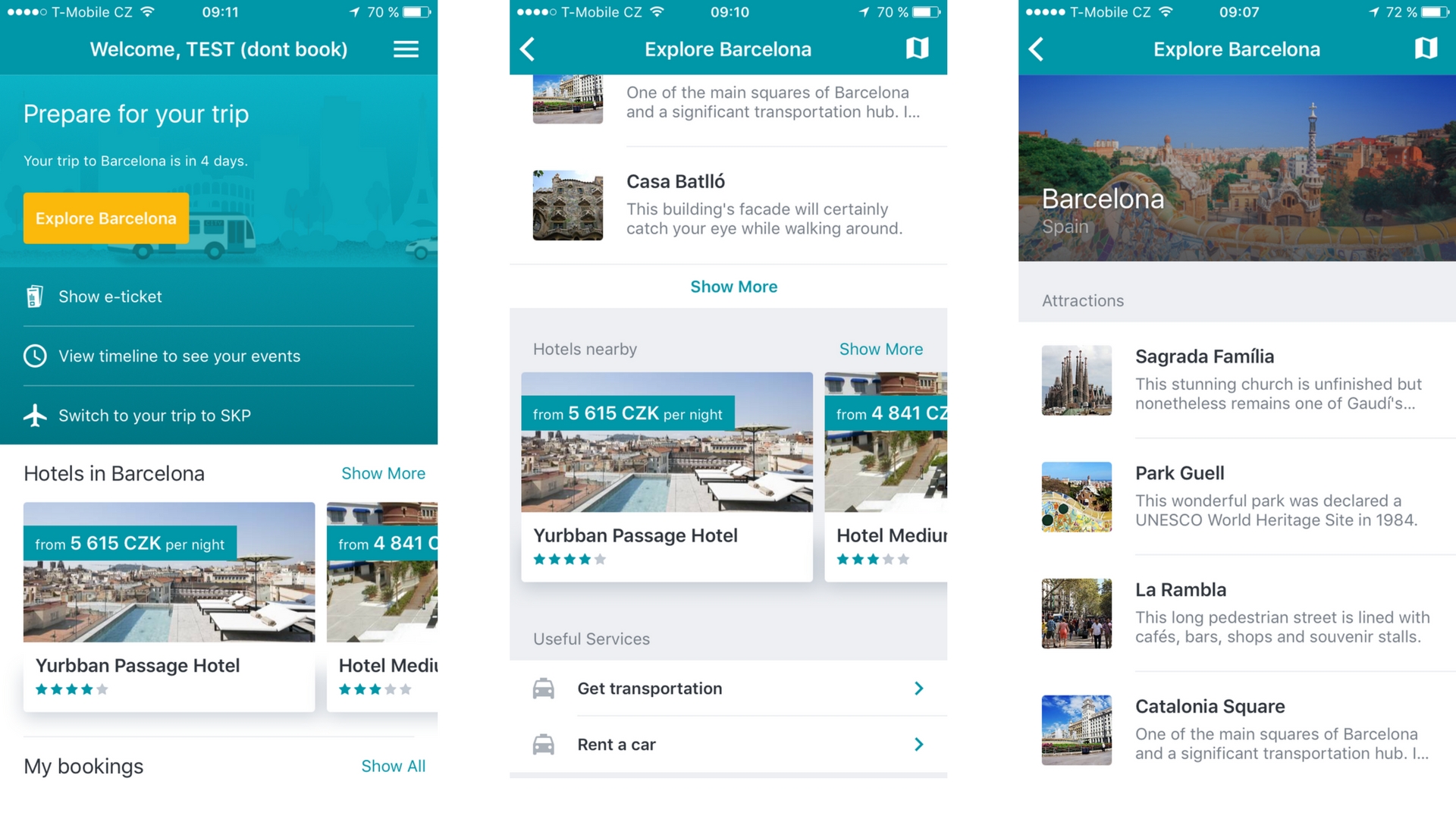 Customers can go straight to exploring the tourist sights in the city they are visiting, rent a car or start booking their accommodation. The database contains more than 2 million hotels provided by Booking.com, so there are a lot of facilities to choose from.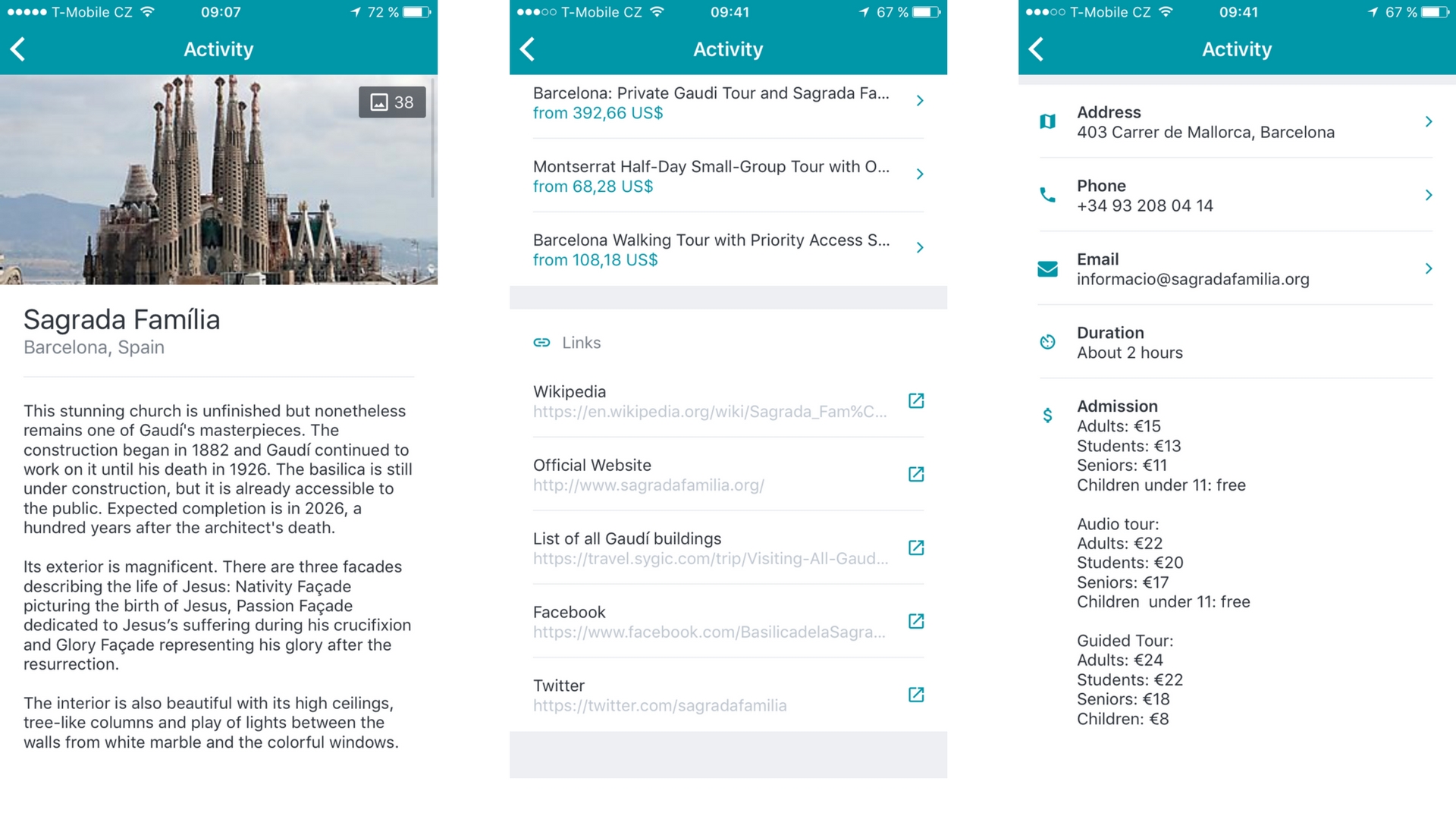 When Kiwi.com's customers travel for example to Barcelona, they will get a list of the city's major tourist sights and other travel-related places from museums and restaurants to parking lots. The database is based on the OpenStreetMap data and augmented by Sygic Travel's own content. All POI listings include names, GPS coordinates, tags and are sorted to smart use-case categories. The most popular places then come with comprehensive information including descriptions, photos, Sygic's own 360° videos, contacts, information about opening hours, admission fees and related Wikipedia links.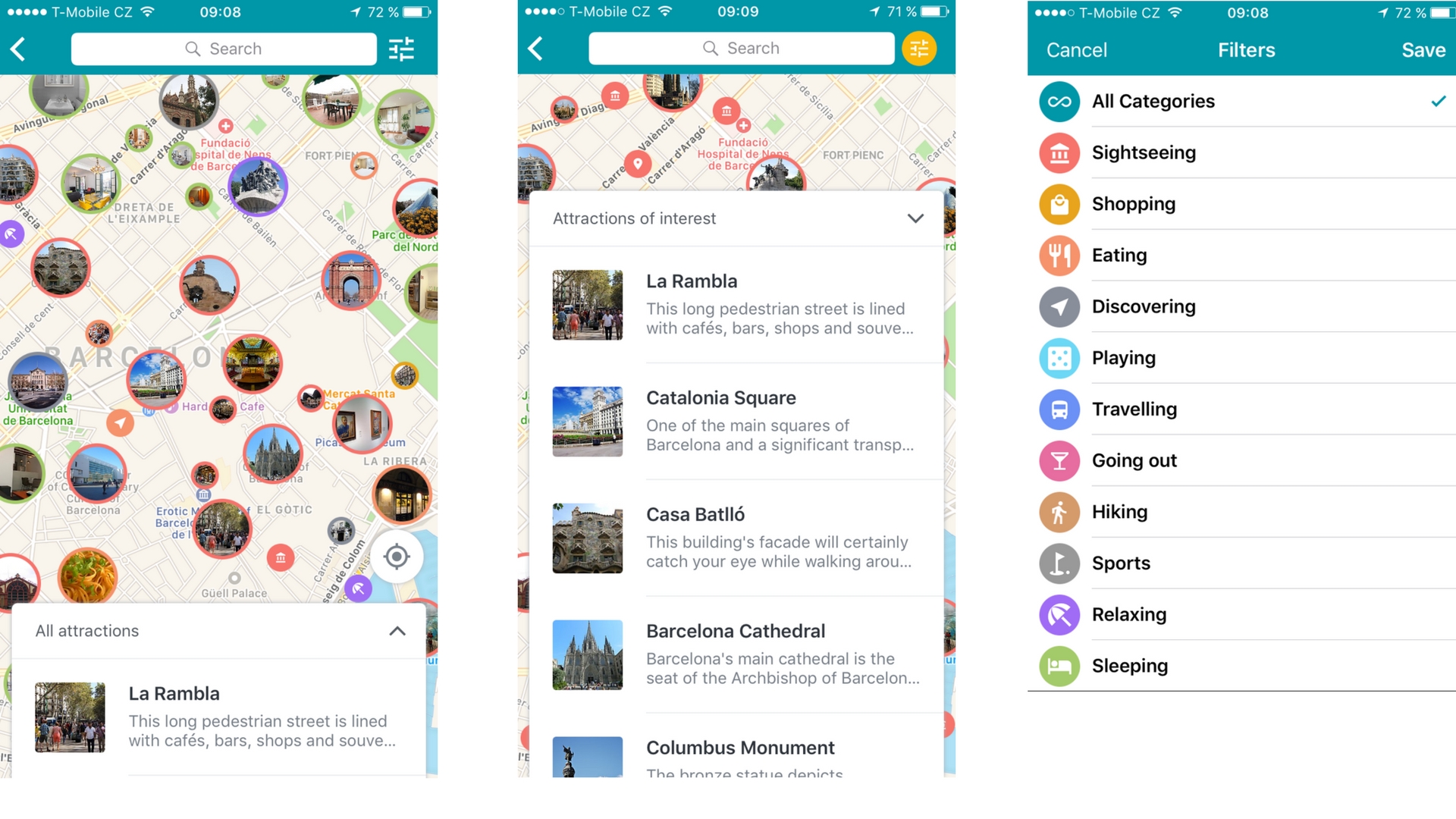 Individual POIs are matched to relevant tours and activities. Thanks to that, except for selling air tickets, Kiwi.com can also sell tours and tickets to sights and museums, offering its customers a whole new level of travel experience. The database comes from Viator and contains more than 70,000 tours and activities from all around the world.
Learn more about other features of the Sygic Travel API and its travel planning capacities from Sygic Travel B2B website.