Our customer, Jay, works for a family construction business specializing in building roads, general earthworks and service local Government maintenance. Here is how Sygic Truck Navigation turned into Jays day-to-day work tool.
First, Jay installed a navigation app with which he was not satisfied. "I purchased a costly subscription (Smarttruck) after certain reviews from my colleagues. The app struggled to meet my requirements. There were also long delays on support emails and assistance. With further research, it did not take long to realize I was not the only person in Australia with this issue," says Jay.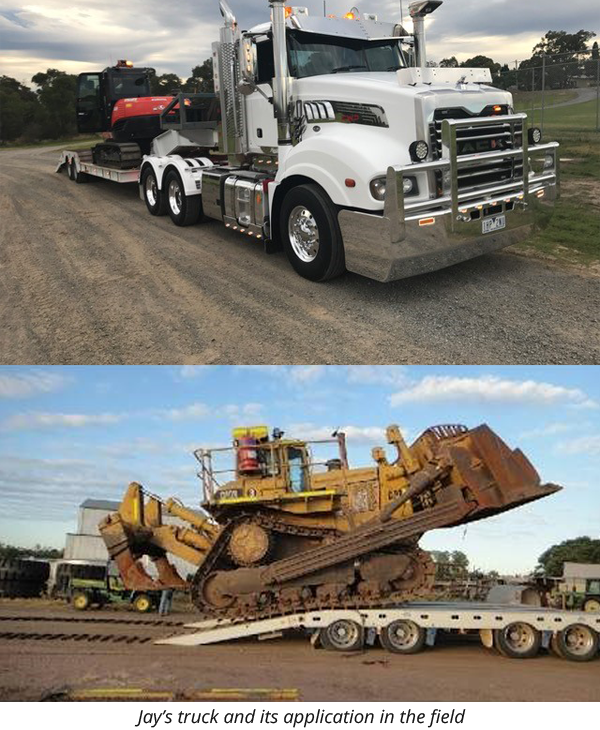 Jay has switched to Sygic Truck Navigation and now he enjoys multiple benefits of the application. Amongst others, ease of use when entering waypoints, destination advanced features such as preferred left turn and, of course, great support from Sygic team.
"Heavy haulage industry revolves around weight and road restrictions. Before when I would enter a destination, I would often get navigated on weight restricted roads, getting fined. I have minimized this only due to Sygic app's performance. It now directs me to the shortest route for my truck and it's dimensions," Jay continues.
"I trust the app and its performance, the fact I can place the weight, length and all truck dimensions into app and not once have I been left having to reverse 40 tone out of residential streets at 4 am. The live traffic updates are brilliant! The Sygic map even covers current road works and easy to navigate waypoints, destinations and favorite route planning. The option of preferred turn circle (left or right) is amazing allowing you the option of preferred turn actually assures you if reversing into streets or out of delivery points by choosing preferred left option means if having to reverse its generally left hand down. Which simply mean your not reversing on trucks blind side. (Drivers will understand). Without a doubt, I would recommend Sygic Navigation to other drivers and transport companies. As I say- it's not just a simple navigation app it's a purchase that turns into a day to day work tool".
Download Sygic Professional Navigation and try it yourself for 14 days for free!