You heard the news. Apple CarPlay has finally lifted space for 3rd party navigation apps! And Sygic – the World first offline navigation for iOS cannot miss this out. Since #WWDC18, we work hard to bring our world class navigation to your connected car.
In Sygic, we have anticipated this announcement for some time. Since 2014, we are pioneering the car connectivity beginning with Jaguar Land Rover. Projecting Sygic to the built-in dash screen was later that year also possible in Skoda. The latest integration works great in latest Ford cars.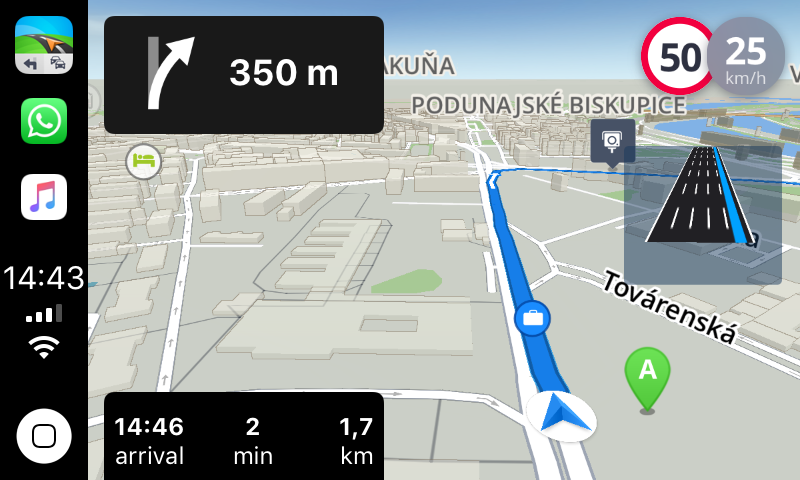 Imagine this: You are leaving your house in the morning and typing the address on the go. Then connect your iOS12 iPhone via cable or Bluetooth with CarPlay. Your built-in dash now projects Sygic state-of-art offline 3D maps. Including all the features you love, like Predictive Routing, traffic or speed limits.
In upcoming weeks, you can expect even more updates about Sygic and Apple CarPlay. Stay tuned on Facebook, LinkedIn or Twitter.