In the transportation and logistics business, GPS technology is more than just a tool to navigate from point A to point B. Using your mobile device, you can locate your vehicles, plan drivers' assignments, and even reduce costs by using the most optimal routes. Take control of your parcel delivery & local distribution with an optimized route plan. By using our solution, you can make your transport and deliveries more efficient!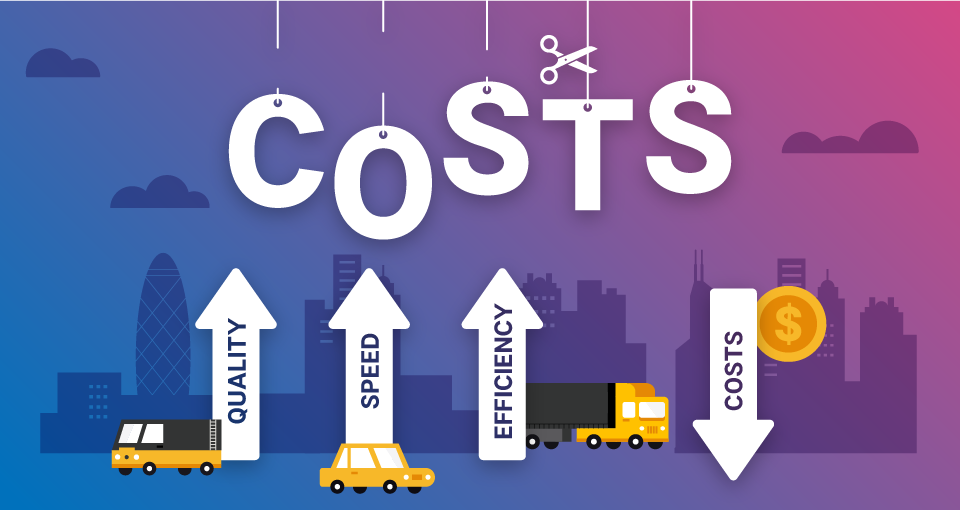 Sygic Professional Navigation "can decrease operating costs by around 10-30%. Sygic helped us to reduce distances, time spent on the road and further fleet maintenance costs . It also contributed to better management of the fleet and human resources and less stress for drivers," concluded Sérgio Spinola, Product & Systems Engineer at Compta Emerging Business.
CHALLENGES FOR SUPPLY CHAIN
Fleet management solutions have revolutionized logistics over the last few years. However, many challenges are still present. Last-mile delivery can be complicated or delayed by construction, traffic, inefficient dispatching, incorrect addresses, and many different factors.
In 2019, the survey by Inbound Logistics identified the top five delivery challenges. Cost reduction was deemed the most critical challenge by 85% of the survey respondents. It was followed by supply chain visibility (73%), data management (64%), transport optimization (59%) and customer services (57%). See the full research.
In this article, we'll look at how Sygic Professional Navigation can help you tackle the top challenges of Cost Reduction.
EFFECTIVE SOLUTIONS
The essential challenge for various types of fleets associated with increased costs is the one of identifying the optimal routes passing one or several points. Researchers demonstrated that optimized routes can lead to a significant cost reduction ranging up to 20–30%.
Sygic Professional Navigation provides high-quality maps that take into account truck restrictions and time domains for delivery. After your pre-set the attributes for your vehicles, the routing algorithm will automatically avoid all roads unsuitable for trucks, special cargoes, freight drivers, or hazardous materials. These features enable you to make sure your drivers do not waste time and resources trying to navigate back from an unsuitable route or, in a worse case, hit a low bridge during their shifts. Also, Sygic Professional Navigation includes real-time traffic and predictive routing features that can help re-routing vehicles to avoid time- and fuel-wasting delays. Moreover, real-time traffic information helps to adjust the route as the trip progresses to make sure that every minute spent on the road is used most efficiently. Additionally, we provide a full offline GPS functionality that makes sure your drivers can rely on it even in the areas with weak or no mobile reception access. It also enables you save additional costs associated with purchasing data plans for your drivers.
To find out more about how Sygic can help you save the costs associated with daily operations of your fleet, feel free to contact our sales team or your dedicated Sygic contact.
Get your Sygic Professional Navigation app for Android and try it yourself for 14 days for free!