The pandemic is creating new opportunities but it is also pressing delivery businesses to take measures for ensuring stable and controlled long-term growth. What strategic steps can delivery companies take to successfully address the current higher demand for their services?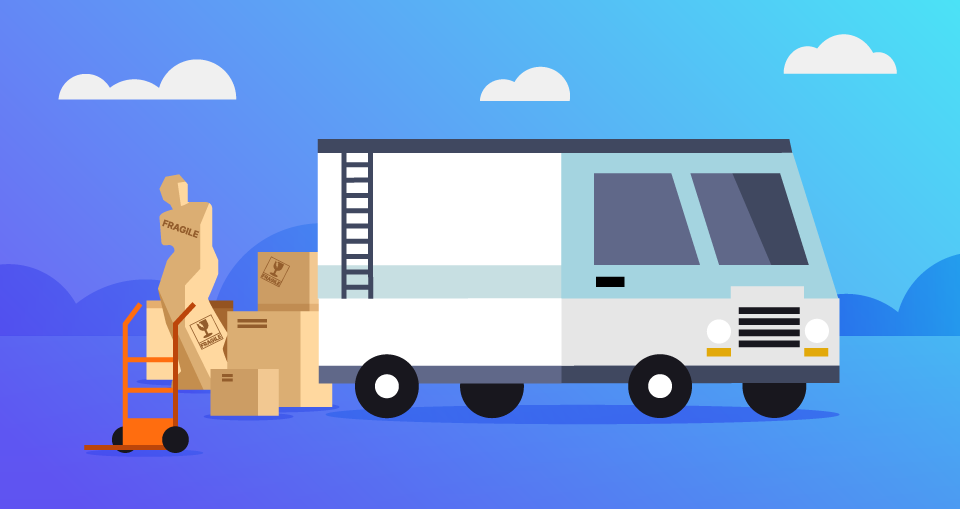 With more purchases currently happening online, delivery companies are expected to step up and answer the demand. Some big players have already announced that they will create new jobs in the near future and smaller firms may follow suit.
While this presents a unique opportunity, there are also challenges that are mostly related to cost-effective scaling. Expenses might increase as a result of a higher number of returns and errors, for example.
An uneven ratio of new hires is also to be expected, as drivers are more in demand than other roles. However, not every business has a structure and processes in place to support this unprecedented growth. Moreover, a significant portion of new employees won't have enough experience driving professionally, as they will be switching occupations as a result of layoffs in other industries. Devising new onboarding programs and having strong tech in place will, therefore, play a crucial role in supporting this new team dynamic.


Increasing first-time delivery success
With more orders to process, optimizing the delivery success rate is more important than ever before. The key is to keep the recipient in the loop by providing ETAs or time windows, as opposed to simple information about the delivery date. Offering a narrow time slot usually works better, as customers make adjustments on their end to be available to receive the order. This leads to lower wait times for the driver and increases the chance of first-time delivery success.


Gaining visibility into vehicle locations
Real-time visibility might come in handy in regard to the previous point if the information is shared with the recipient. For example, in food delivery, where customer expectations are quite high and good service is necessary to achieve the much-valued consumer loyalty, we have recently seen companies like Wolt and Bolt Food using this technology to gain a competitive advantage. We can only expect this segment to be more and more reliant on providing convenience to the end customer.
This information is also valuable to the back office staff members, who can check if the planned number of deliveries is being met or quickly reassign routes, if needed. The data can also be revisited later and examined in order to obtain insights into what is happening on the road and improve efficiency.


Maximizing vehicle utilization, minimizing the fuel costs
Many companies are already using software to plan and optimize routes. But that's still only half the battle because the execution is as important as the planning. If drivers end up not following the routes properly, the additional time and fuel costs make the effort pointless.
So how do you optimize the routes and then ensure that drivers follow them exactly as planned? In Sygic Professional Navigation, there's an option to use Guided Routes, which means the dispatcher pushes the exact route to a vehicle's navigation, which suppresses its own routing and accepts the route. Route calculation gets triggered only in case of a mistake, where the navigation gets the driver back on the right track. This feature significantly helps decrease the fuel cost estimation discrepancies.


Improving driver behavior
Categorizing drivers based on their performance and motivating them to be careful can have a higher impact on costs than you might think, as suggested by the Iron Mountain Case Study from 2018. The study found that launching a driver training program and deploying driver behavior telematics resulted in significant savings in incidents (87%), damage costs (78%), and maintenance (30%). Speeding incidents also decreased by 92%.
Telematics solutions can reliably identify events, such as speeding, braking, or cornering, which, besides minimizing risks, also offer a new way of prolonging the life of vehicles. The downside of these solutions is the cost, as they usually come in the form of black boxes or dongles to be fitted or plugged into the vehicle. The expenses often cannot be justified for small and medium-sized companies. Sygic addresses this market gap by including its own driving behavior monitoring & scoring algorithm into its Professional Navigation. Monitoring is, therefore, performed directly by the navigation without the need for any additional hardware investments.


Taking the next step
If you want to streamline your delivery operations, we can help. Sygic Professional Navigation enables you to optimize your last-mile delivery with accurate ETAs, driver behavior monitoring, special vehicle routing, and more.