The holiday season may be over, but the demand for parcel & food delivery is not going away any time soon. As the last-mile delivery is usually the most expensive part of the supply chain, many companies are struggling to optimize this step. Even though there is no universal advice and what's best for a company will ultimately depend on its size and vertical, we have put together a list of three steps to consider.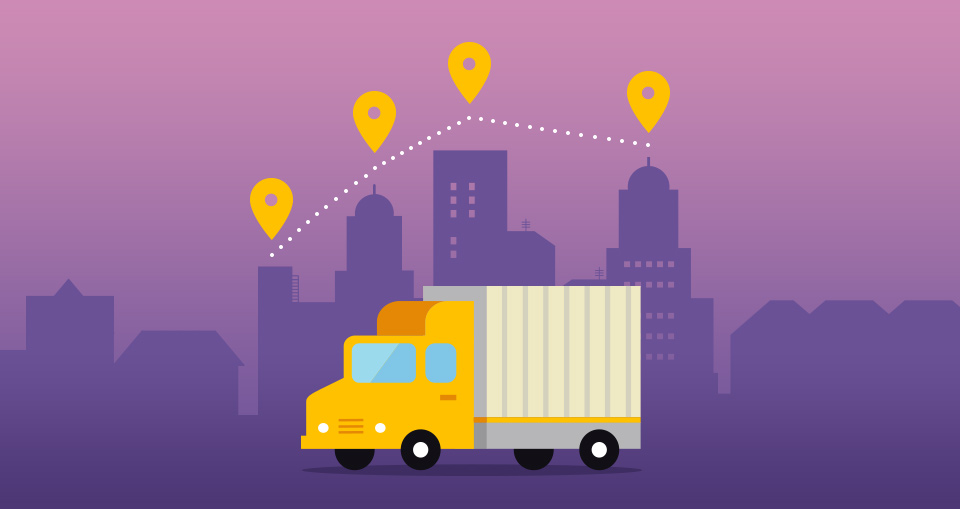 1. Efficient waypoint management
Based on research conducted by Capgemini Research Institute, the cost of delivery for an average order is USD 10.10, but the cost customers are willing to pay averages at USD 1.40, which makes companies lower the price to an average of USD 8.08 and absorb the cost.
This model is already unsustainable and, chances are, things will only get worse – over time, competition-fueled special offers might change customer expectations or someone new might disrupt the whole market.
Therefore, optimizing delivery is essential, and a commercial GPS navigation with multiple waypoint management can help drivers fulfill orders while saving up to 10% in the distances driven.
Bonus: If your back office is pre-planning your drivers' routes, you might appreciate Guided routes. This feature pushes a route to the navigation to be executed exactly as planned (as opposed to using on-device routing), which saves additional fuel costs.


2. Set up a Click and Collect service
Perfect for food delivery and the FMCG market, but any chain with big enough coverage can benefit from this service. It still requires staff to prepare the orders but diverting a part of your customers to pick up their orders relieves your drivers, which is very interesting for those businesses processing a large number of orders. Moreover, delivering a good Click and Collect experience is another way for a company to connect with its customers and achieve higher retention in the future.


3. Consider outsourcing
Many companies fall into that middle ground where it's not easy to determine whether outsourcing would benefit them or not. Now might be the turning point for those who want to scale up.
Contracting a third party might be quicker and, in the end, cheaper than trying to set new processes in place. This is again generally true for food delivery, where the market is currently set in favor of outsourcing, with the rise of many new companies such as DoorDash, Bolt Food, and Uber Eats. The gig economy has also started growing among the delivery segment with freelancers and taxi drivers handling deliveries.


Conclusion
We have looked at three quick ways to optimize last-mile delivery. The first one helps you save time and fuel costs if you operate your own vehicles, the second deals with diverting customers to a different fulfillment method, and the third one discusses outsourcing. It is important to keep in mind that customer expectations have already changed, and digitalization has progressed to such a degree that the face of last-mile logistics won't ever be the same. Whatever approach you choose, make sure that it will serve you in the long run.


Would you like to discuss how a commercial GPS navigation can optimize your last mile? Contact us.