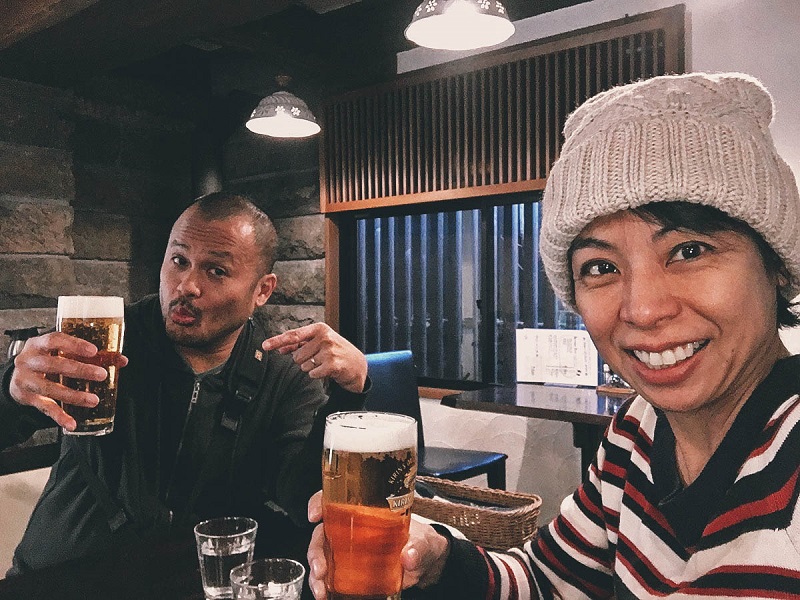 "Ren and I are simple people who love to travel and eat. Nothing gets us more excited about a trip than the anticipation of trying new and exciting food. In fact, it's so important to us that it often plays a major role in our travel decisions. We always prioritize destinations that have good food."
JB is sharing his story with trip and holiday planner Sygic Travel. Check his website Will Fly for Food & Facebook @WillFlyforFood.
What was the moment you decided to become a travel blogger?
I started this blog as a supplement to my online design portfolio. Back then, it was about anything and everything. It didn't have any direction and it eventually died a natural death. It wasn't until a trip to the Ilocos region in the Northern Philippines did I decide to pick it up again. Food is what we're most excited about when we travel so it naturally evolved into what it is today – a travel food blog. I've been obsessed with it ever since.
How is to travel as a couple?
Awesome. I used to travel solo a lot and enjoyed it, but the loneliness did get to me at times. Not to be cheesy, but it made me wish I had someone to share those experiences with. I have that now with Renée. Now I'm traveling the world with my life partner and best friend and I wouldn't trade it for anything. Traveling is so much more fulfilling when you have someone special to share it with. We do get into squabbles from time to time but nothing we can't get through. It's all part of the journey.
What is your greatest personal accomplishment?
I'm a simple guy with simple dreams so my answer to this will be boring. I'm proud of the moderate level of success I've reached with our blog thus far. The biggest misconception about blogging is that it's easy. It's not. 95% of bloggers quit after the first year because they realize how hard it is. Though it's not where I want it to be just yet, I'm proud of what our blog has achieved so far, especially since I still work full-time hours. It's all about perseverance and rising above plateaus, and at the end of the day, that's what I'm most proud of, the fact I've been able to stick with it for so long and not give up.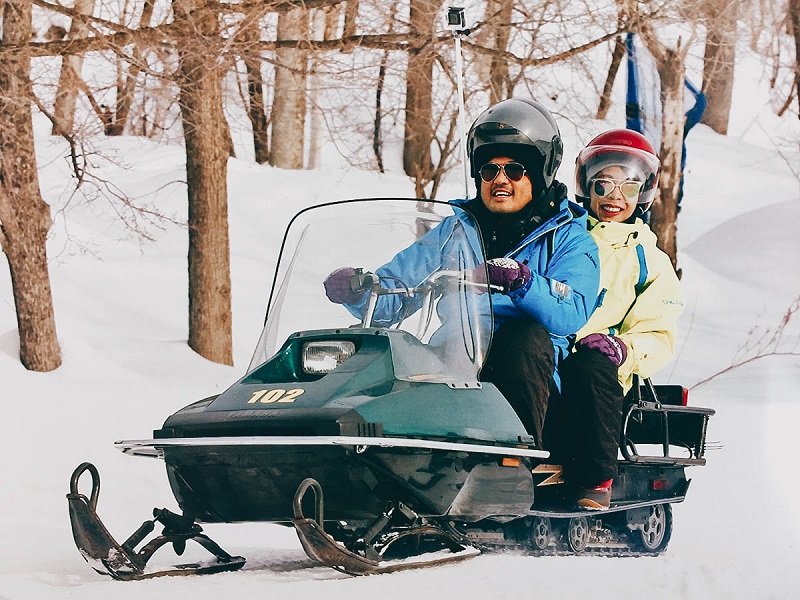 What is it you don't like about traveling?
Nothing really, except coming home of course. There's no bigger downer than nearing the end of a trip and knowing we have to come back to reality soon. As described, we aren't full-time travelers. I'm a location-independent graphic/web designer who still works full-time hours. I always dread the backlog of emails I have to sort through after a trip. Ren doesn't work but she takes care of her octogenarian parents. She basically runs their household, so in many ways, she's even busier than I am! Travel provides us an escape so it's always sad to see a trip end.
Apart from traveling, you've made a quest to try every country's national dish. What was your favourite so far? And the one you didn't like at all?
Sushi, but I'm biased. Sushi is one of my favorite foods to begin with and the sushi in Japan is unbelievable. From the rice to the freshness and quality of the fish, it's better than anything we've ever had. The banh mi in Vietnam was amazing too. I've had it many times in other countries but the real thing is so much better. It's all about the bread. Vietnamese banh mi is crusty on the outside but so soft and pillowy on the inside that it sort of crumbles in on itself when you take a bite. It's so good!
I'm easy to please when it comes to food so there's rarely a dish I'll dislike outright. One dish I wasn't too crazy about is larb with sticky rice. Larb is a minced meat salad that's a national dish of Laos. Being a national dish, I was expecting a lot but I just didn't like it as much as other dishes we tried on that trip. I didn't think it was as flavorful or as interesting.
Do you take a notes when eating a new dish? Or what is your procedure when you want to describe the food you are eating?
Not really, except how much it costs. 90% of the time, we already know what and where we're going to eat before we even land in that country, so I already have all my research saved in a PDF. I jot it down as "notes" in Sygic Travel as well.
When I first started blogging, I used to think that I had to be as descriptive and colorful as possible when describing a dish. Now I realize how annoying it can sound. Taste is a subjective experience and no one wants to listen to a know-it-all so I try to keep it as succinct as possible. I just describe what the dish is, why it's important, and where they can try it. If I like it, then you'll know it from my tone. That's it. At the end of the day, that's all most people want to know anyway. They can decide for themselves if it's good or not.
Do you cook at home? What usually?
Ren does. She's a fantastic cook. At one point, our blog was predominantly a food blog where I'd post and write about her favorite recipes. Mediterranean cuisine is her favorite so she makes a lot of pasta and paella, things like that. She makes great Mexican and Middle Eastern food as well. A dish of Armenian shish kabobs with yellow rice pilaf and egg noodles is one of her signature recipes. It's delicious!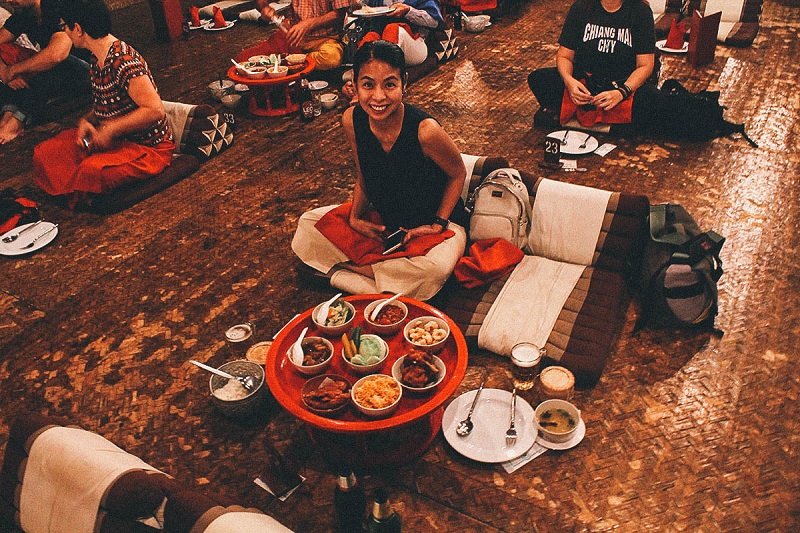 Which destinations are at the top of your bucket list right now?
Spain, Portugal, Japan, Ushuaia, and Antarctica. Spain and Portugal because of the food. Even though we've been to Japan many times, it's my favorite country so I want to go there at least once every year until we've been to every prefecture. I have a running Japanese food guide that aims to describe every prefecture's specialty. It's something I plan on updating and expanding for many years.
As for Ushuaia, I've been wanting to go there ever since I saw the movie Happy Together. It's regarded as the southernmost city in the world. There's something I find very fascinating about the ends of the earth, like you've gone as far as you can possibly go so there's no choice but to turn back. Ushuaia is the jumping off point for cruises to Antarctica as well. There's nothing more "end of the earth" than Antarctica.
What apps or websites do you use for traveling (maps, itineraries, guides, accommodation, navigation, tours...)?
Sygic Travel of course! I've been using it to plan our trips back when it was still known as Tripomatic. It just makes it so much easier to come up with a sensible itinerary. I have a terrible sense of direction too so I use it to navigate while on a trip. I rarely ask for directions now because of it.
Other than Sygic Travel, the apps I always use are XE Currency to convert currencies, AirBnB to communicate with our hosts, and TripAdvisor to read reviews, particularly of restaurants. I have other travel apps on my phone as well but I rarely use them.
If you had an unlimited travel budget for 24 hours, what would your itinerary look like?
Oooh, it would have to start out with an omakase dinner at Sukiyabashi Jiro in Tokyo. Then I'd fly to Philadelphia and have a cheesesteak at either Pat's or Geno's. Then it's off to Barcelona for some beer and tapas at Tickets. That would be awesome!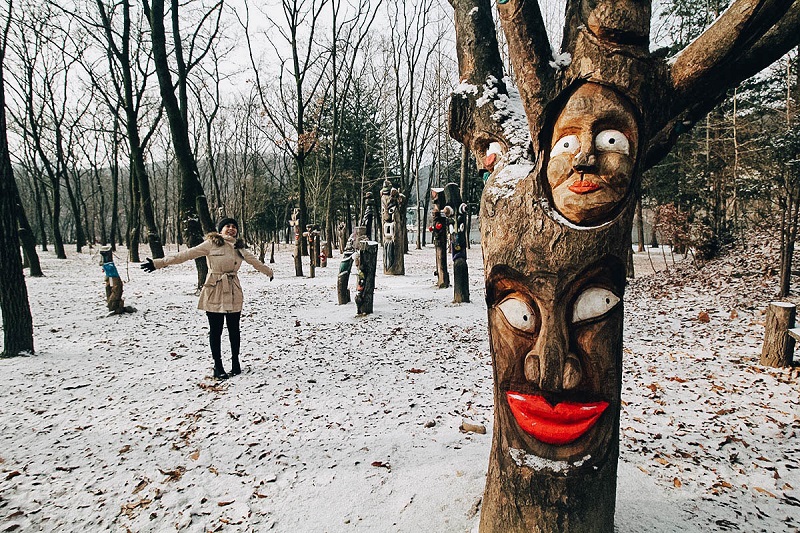 If you should decide today, which country would you pick for retirement?
I'm inclined to say the Philippines because that's where we're from. The standard of living is low and we already have a small plot of residential farmland waiting for us when we retire. But if money weren't an issue, then I'd probably say California. We both lived there for many years and loved it. America is so big and beautiful and it's nice to be in a place where the system just works, especially after you've gotten used to the frustrations of a third world country like the Philippines. I'd love to say Spain or Greece as well, but I haven't been to either country yet. I'll tell you after our trip to Europe in 2019!
What is the most overrated country or location you've been to?
Not to be disrespectful, but I'd probably say Siem Reap. Many travelers fall in love with the Angkor complex but I'm not as drawn to them as other people are. Temples, churches, and ruins aren't really my thing. I much prefer visiting places with interesting food.
What is the most underestimated country or location you've been to?
Taiwan for sure. Most people don't know how cool a country it is. Before we went in 2014, I wasn't too excited to visit Taipei either but I fell in love with it instantly. It's affordable, it's relaxed, and the locals are some of the kindest we've ever encountered in our travels. The transportation system is incredibly efficient as well and the street food is fantastic. We're going back in March for two weeks to really explore the island. I can't wait! Along with Turkey, it's the only country we've been to thus far that I can really see ourselves living in.
Thank you JB!
Simona from Sygic Travel
Sygic Travel has been helping people plan travel itineraries since 2011. Millions of people all over the world use their web planner as well as their iOS and Android apps.