Sygic Professional Navigation has been recently integrated into the Slovenian fleet software solution called MSP provided by i-Rose. i-Rose in combination with Sygic Professional Navigation is helping drivers on the road so they can get notified if there are any changes during the transport. Therefore, Sygic Professional Navigation helps to increase the level of effectiveness and reliability amongst the drivers.

Implementation
"As a TMS provider, we were looking for reliable and comprehensive navigation with additional truck features. After investigating the market, we selected the solution from Sygic," explains Silvija Repas, Sales and Marketing representative at i-Rose.
"Transportation business nowadays is very dynamic therefore there needs to be shown a high degree of adaptability to changes and reliability. Prior to implementing Sygic navigation into our solution, we were checking up our vehicles on a daily basis via paper forms," concludes Repas.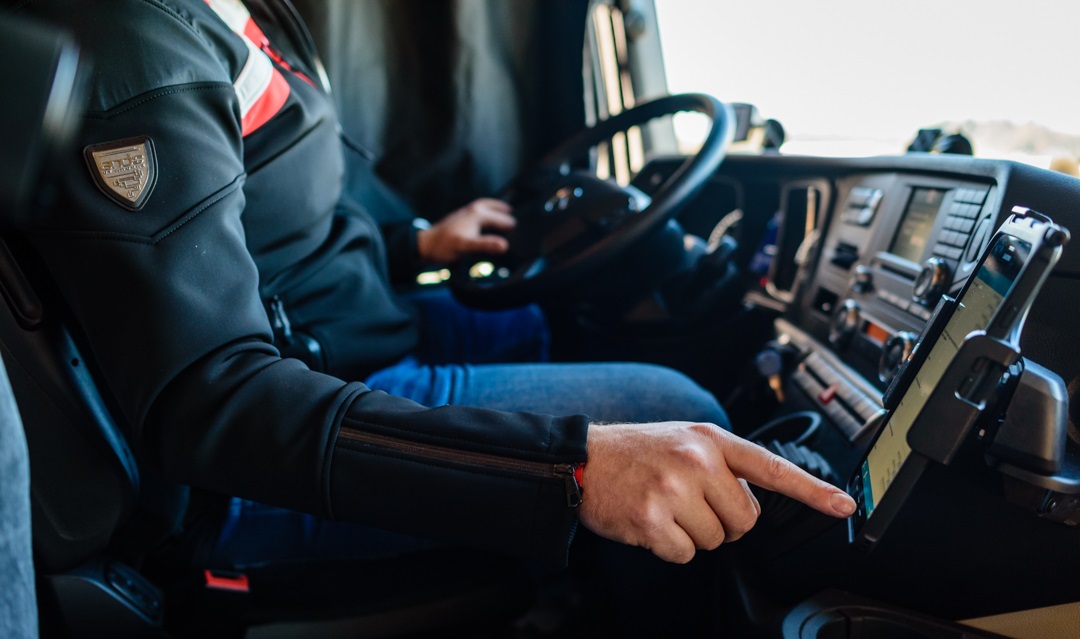 Sygic can precisely calculate the route and gives us an accurate time of arrival that calculates also real traffic information.
Results
Sygic Professional Navigation is integrated with MSP Logistics solution in the field. MSP Logistics supports all the business processes that occur in the field. Therefore, unexpected events are completely seamless for the driver (e. g. rerouting due to the current traffic situation, changed times of pick up/delivery, etc.).
By the time the last delivery is finished, the office already has all the information, forms and photos taken on the way. This enables the accounting department to get all the information in time to issue invoices and prepare documentation for the tax authorities. The management can overview all the processes that are going in at their company and can receive automatically generated reports. Sygic Professional Navigation adds up additional value by burning off "empty" kilometers because all transports are planned in the most efficient way.
About the company
i-Rose is a Slovenian mobile software platform company established in 1993 with the aim to develop new concepts, the search and implementation of new ideas in the world of high-tech IT services and application products. The company creates new dimensions of information paths that lead to time and processes optimization in the area of business.
Their product, MSP – Mobile Service Platform, is the solution created to support all the business processes which take place out of office. MSP provides mobile assistance to mobile sales, distribution & deliveries, maintenances & repairs actions and much more. MSP's wide basic structure allows us to modify the product to fit perfectly for your business needs and demands.