Finding new ways to increase vehicle utilization and decrease the total fleet mileage is an ever-present challenge for fleet operators. Sygic has recently partnered with The Algorithm People, which is a specialist in route optimization and fleet scheduling, to help haulers, fleet operators, and last-mile delivery companies to plan routes and schedules more efficiently. My Transport Planner, the new optimization solution by The Algorithm People, promises to deliver higher productivity and lower costs, with estimated savings of 10-20%, by looking at optimization in a new way.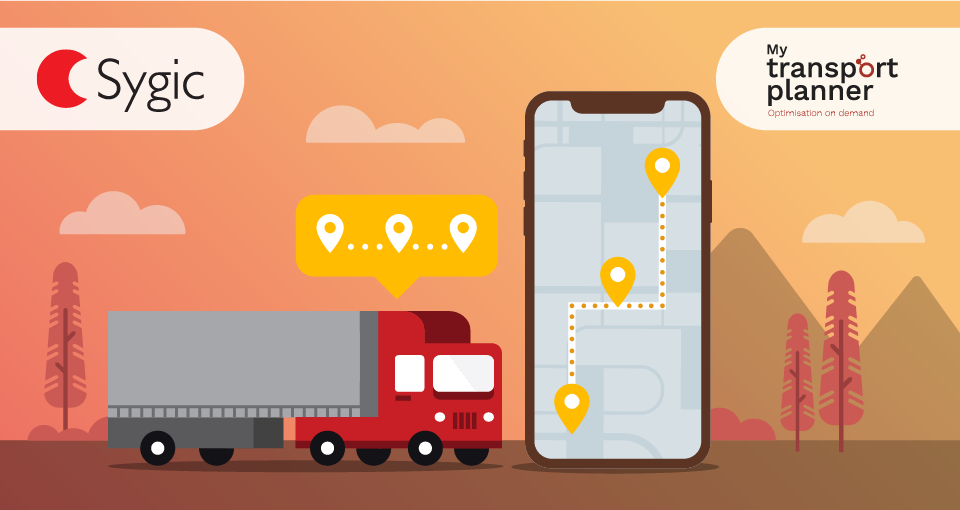 Moving to a pay-as-you-go model
Route optimization solutions are often difficult to integrate with the existing systems. My Transport Planner takes on a different approach with a fully online, pay-as-you-go planning tool for fleets. The credits-based system enables operators to allocate multiple jobs to a vehicle and optimize the route between them. The on-demand platform can incorporate various considerations into the calculation, such as breaks for drivers or specific time windows for a customer. This capability makes My Transport Planner a very flexible tool. Moreover, the support for electric vehicles makes it a future-proof investment for fleets of all kinds. And by integrating Sygic's technology into the solution, the driver is conveniently navigated to all the stops on their pre-planned and optimized route.


More details in our webinar
Download a free webinar recording to learn how you can reach your efficiency goals by using solutions by The Algorithm People and Sygic. In the webinar, you'll see My Transport Planner in action, learn specifics about using it for different use cases, and much more.
You can also read more about our cooperation here.