Celebrated all over India since ancient times, Holi is one of the major festivals of India and is the most vibrant of all. People of all castes, classes, ages and genders come together to mark the occasion. The colorful festival celebrates the victory of good over evil. Holi also celebrates the arrival of Spring, the season of joy and hope. On this day, people hug and wish each other "Happy Holi". Enjoy the unique atmosphere in the Best of Holi Festival video!
The Legend of Holi Festival
Numerous legends & stories associated with the Holi celebration make the festival more exuberant and vivid. The most well-known legend relates to "Holika Dahan" - the burning of demoness Holika. Apparently, Holika's brother demon King Hiranyakashyap instructed her to burn his son, Prahlad, because he followed Lord Vishnu and didn't worship him. Holika, who was immune to fire, sat with Prahlad in her lap, in the burning fire. But as Holika was using her powers for evil, so the plan failed and Prahlad emerged from the fire unharmed, while Holika was devoured by the flames. The festival is a reminder that good always triumphs over evil.
What to Expect During the Celebrations
Holi is filled with so much fun and frolic that the very mention of the word "Holi" draws smile and enthusiasm amongst the people. The festival is probably the least religious of Hindu holidays. During Holi, Hindus attend a public bonfire, spray friends and family with colored powders and water, and generally go a bit wild in the streets. It's great fun to participate in if you don't mind getting wet and dirty. Our colleague and Sygic Traveler Michal Gálik simply didn't mind, he definitely experienced the best of it :)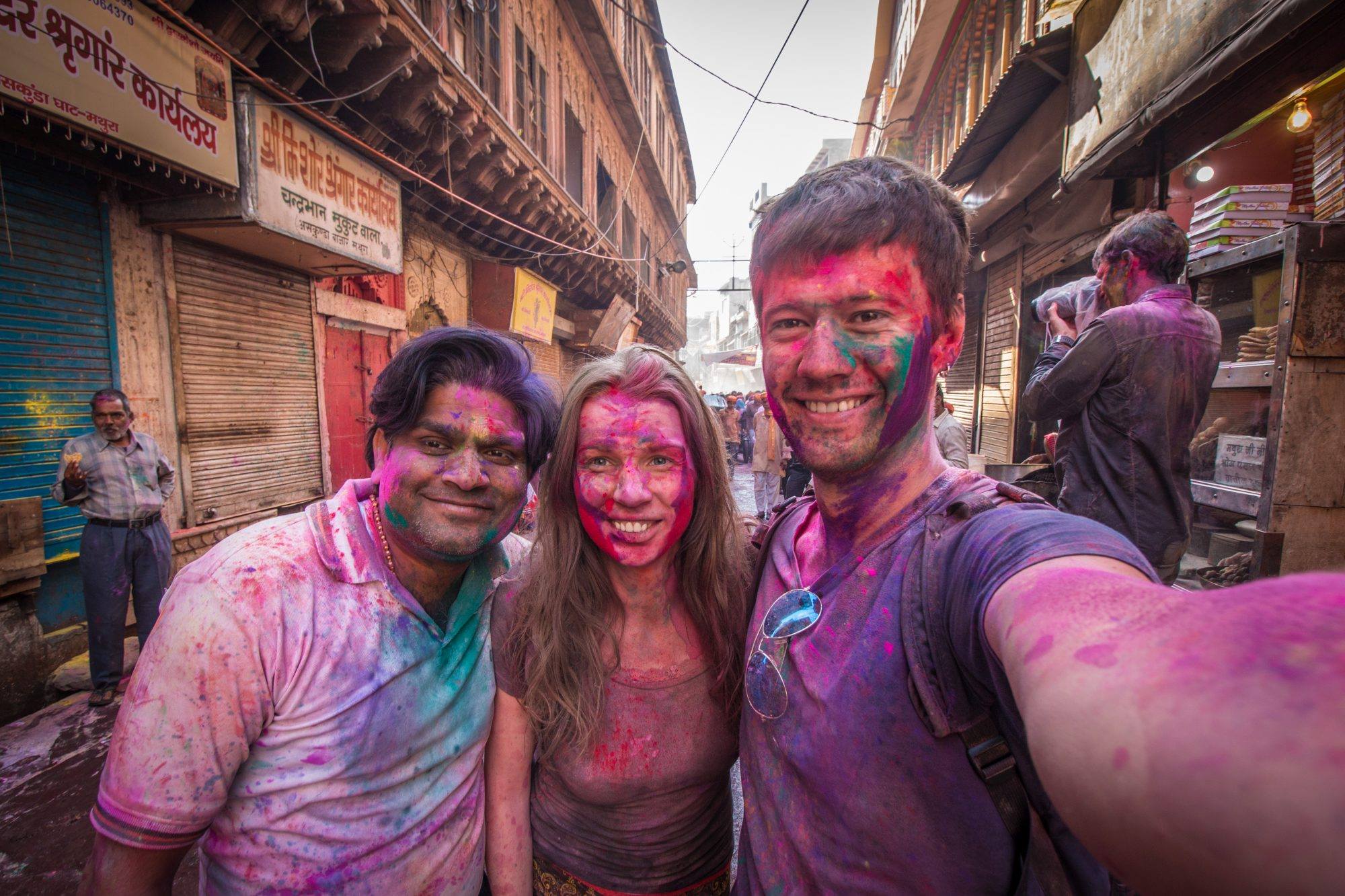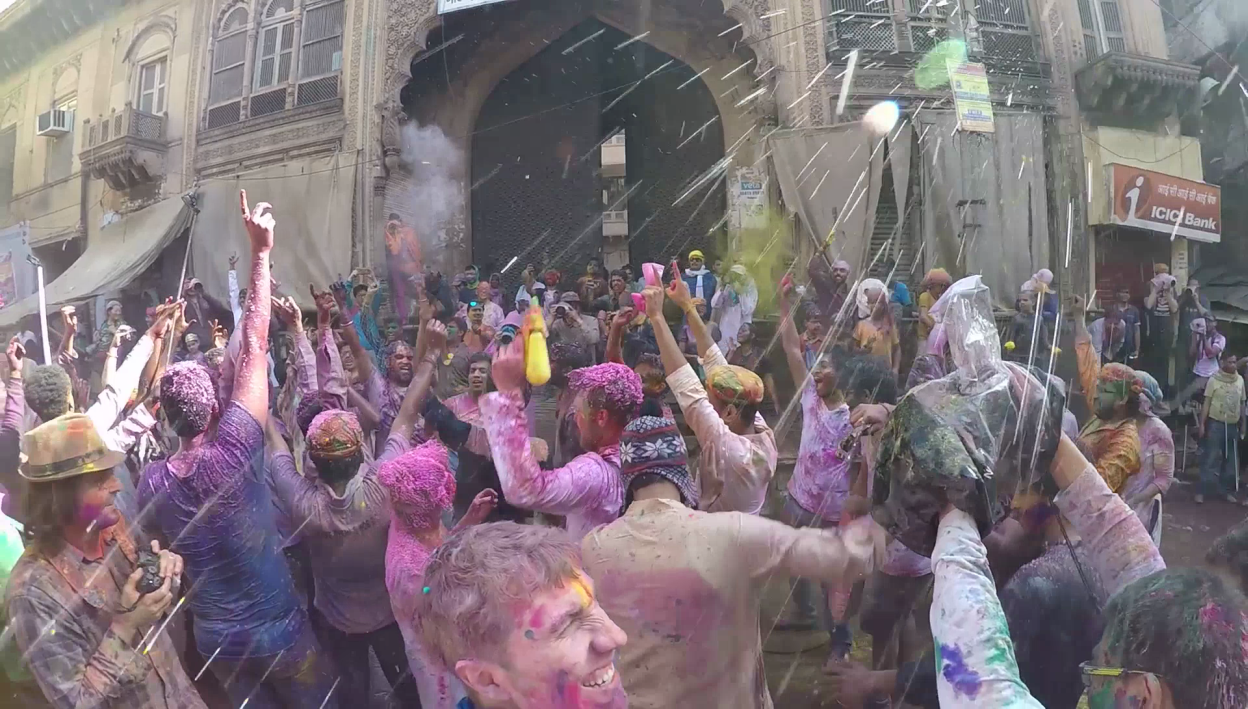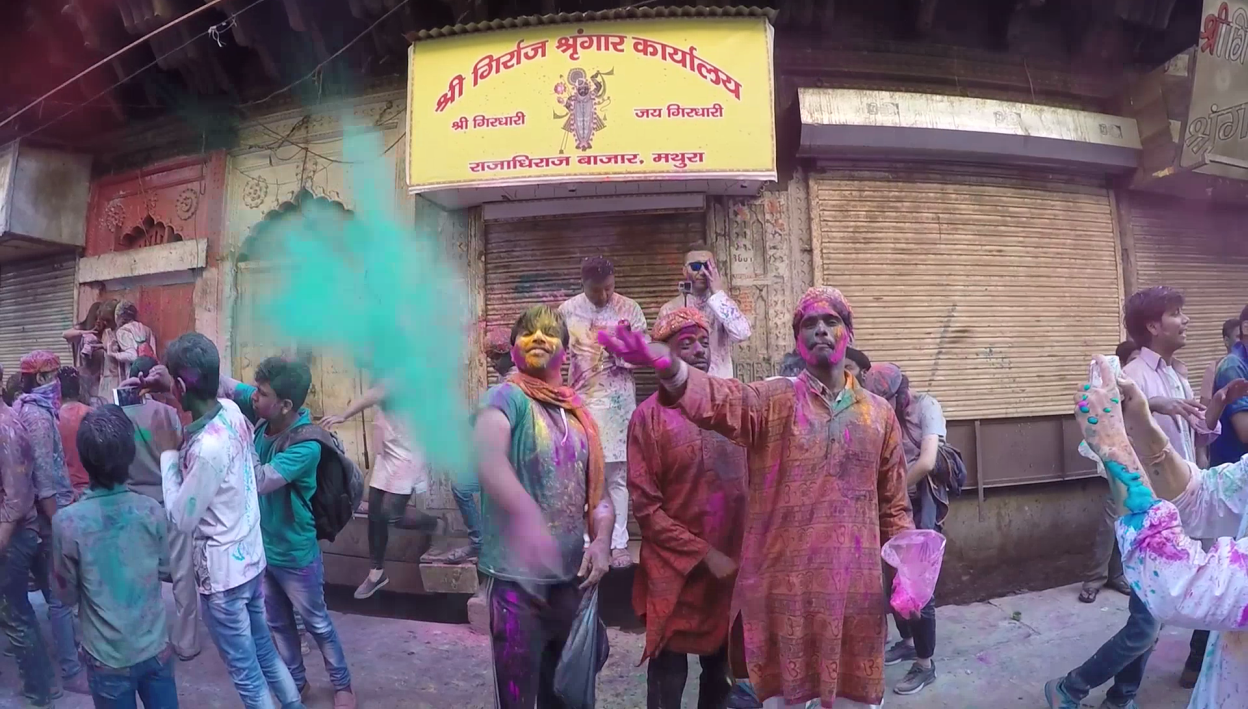 And what has Michal to say about Holi?
"It is said that the best place for the Holi festival in India is the city of Mathura. Many people warned me not to go there, because things can get quickly out of hand. But actually, it was one of the most amazing experiences I've ever had. During the Holi festival no string of your clothes stays dry. There are people coming from each direction, throwing color powder and water at you and shouting "HAPPY HOLI!". You can feel the happiness in the air. Everybody forgets about their problems and enjoys the moment in a crazy blend of colors, smiles and hugs. There's no word to describe the feeling during the festival. Enjoy life, enjoy this 360° video and happy Holi!"
Plan a trip of your lifetime!
Is your desire to travel getting stronger? It's a clear signal to plan a new trip. This is what we can help you with. Sygic Travel Trip Planner helps you find the coolest things to do anywhere you go and create perfect day-by-day travel itineraries in minutes. Download it for FREE from Google Play or App store. You can also visit our web and plan your trip in a browser.
Get inspired by 360° videos
Let us show you the world's most beautiful destinations and sights in 360° videos and virtual reality.
We have added more than five hundred 360° videos and two hundred 360° photos from 17 cities to Sygic Travel Trip Planner. All videos are Cardboard compatible, just insert your phone, look around and experience the unique 360 tour. Many more 360° videos are coming very soon!
Travel with us in Virtual Reality
Enjoy the unique travel experience and all the beautiful sights in virtual reality. Just download Sygic Travel VR application for Cardboard V1, V2 or for Samsung Gear VR, put your headset on and travel in virtual reality with Michal, our Sygic Traveler.
Follow Michal's footsteps on Facebook, Instagram and YouTube.
Happy virtual and real traveling with Sygic Travel!