Unfortunately, the answer is yes. Driving a huge truck, which weighs several tons is something we shouldn't call "an easy job".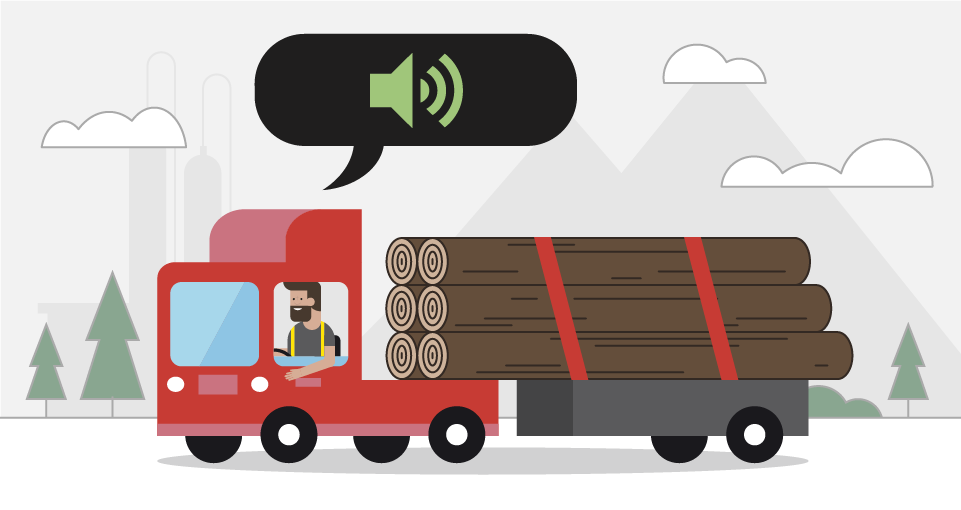 As one driver described: "With that much weight under you, it becomes a chore being responsible for everyone's safety. The dangerous part comes in when you need to stop in a hurry or take evasive action to stop. Throw in wet, or frozen roads, along with driving all night it doesn't take long to see the dangerous side. The wind also affects handling abilities. A steady wind can be adjusted to, shifting and gusting wind becomes tough. Other cars and trucks cut you off, make right-hand turns from the left lane, right in front of you. Equipment malfunctions, air leaks, blown tires, debris in the road, pedestrians in your lane, broke down vehicles sitting in your lane, and pretty soon a good safe boring ride gets behind puckering really quick."
This statement is also acknowledged by Steve Viscelli who wrote in Forbes about most dangerous jobs in the US. He said: "Unlike many occupations, drivers don't have total control of their work environment – public roads and highways – so there's always danger".
And this is only when you are driving, but there is also the part when you don't. According to some researchers, truck drivers don't sleep well, sometimes eat poorly and deal with many other factors which make them fatigued or unfocused. When driving trucks, the focus is something you need when you are howling down the road.
That's why the new update for Sygic Truck GPS Navigation brings more enhanced voice navigation. This feature is without saying a big helper in navigating and we made it even better. Drivers can keep their eyes on the road and focus on what's in front of them without needing to look at the navigation every time there is a change.
Sygic Truck GPS Navigation one of the most reliable navigation apps for professionals with first class routing and highly accurate premium maps. Enjoy navigation tailored for large vehicles and trusted by 1.000.000 truck drivers worldwide. Our goal is to provide you with the features you want and need, without any confusion and with confidence. Try our navigation for 14 days for free. You can upgrade to Premium anytime.
For more information contact our sales.
You can download it for Android and iPhone.