Our Traffic information service just got better! We added 9 new countries to our Traffic coverage, so you can escape the traffic easily.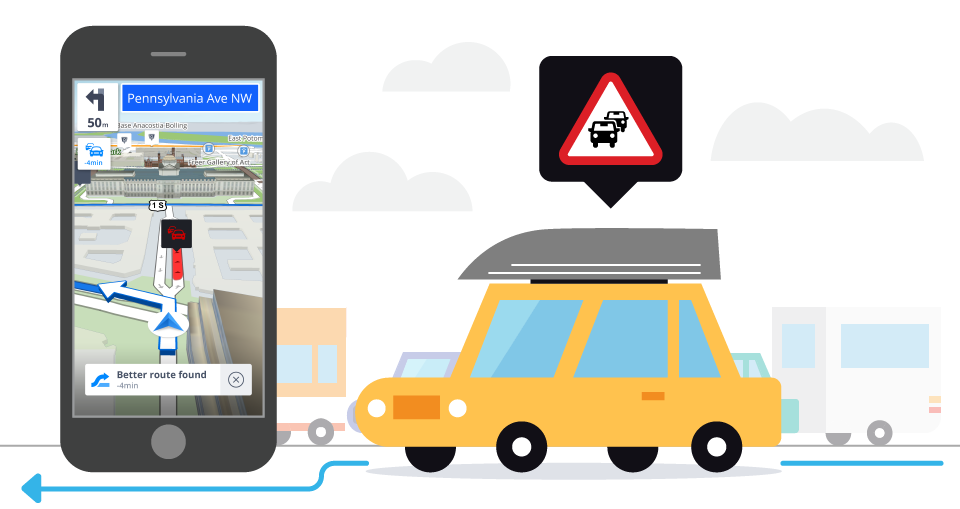 Millions of drivers will take to the roads in their cars for holidays this summer, the increased number of cars will lead to traffic jams and longer journey times. Fortunately, you can minimize the pain of travelling at the busiest times of the year with the Lifetime Traffic information service.
We just added 9 more countries to our Traffic service, so you can avoid traffic jams in all of the most popular holiday destinations. Get the powerful solution for heavy traffic to avoid traffic jams forever, not just during the holidays. This little investment will save you lots of time, money and stress on the road.
The latest addition to our Traffic coverage:
Bahrain, Croatia, Estonia, Latvia, Lithuania, Oman, Qatar, Romania, Ukraine
All countries covered by the Real-time Traffic service:
Europe:
Andorra, Austria, Belgium, Bulgaria, Croatia, Czech Republic, Denmark, Estonia, Finland, France, Germany, Gibraltar, Greece, Hungary, Ireland, Italy, Latvia, Liechtenstein, Lithuania, Luxembourg, Malta, Monaco, Netherlands, Norway, Poland, Portugal, Russia, Romania, San Marino, Slovakia, Slovenia, Spain, Sweden, Switzerland, Turkey, United Kingdom, Ukraine, Vatican
North America:
Canada, Mexico, United States
South America:
Argentina, Brazil, Chile, Colombia
Africa:
South Africa
Middle East:
Bahrain, Kuwait, Oman, Saudi Arabia, Qatar, United Arab Emirates
Asia:
Hong Kong, India, Indonesia, Malaysia, Singapore, Taiwan, Thailand
Australia & New Zealand
Real-time Traffic information in Sygic GPS Navigation is based on data from TomTom Traffic, which is collected from more than 400 million connected vehicles and updated every 2 minutes. You will know where the congestion is and how long it will take you to get through it. You will receive automatic faster route suggestions so you can escape the traffic.
Please note that you need an internet connection to see the traffic information.
The great news is that you don't have to worry about the roaming data fees in the EU anymore. EU roaming charges were abolished on June 15th 2017, so people travelling to other EU countries can use mobile internet for domestic prices. Mobile users travelling to other EU countries will be able to call, text or surf the net without paying any extra charges, so everyone can benefit from mobile internet while traveling.
Not a Premium + Traffic user yet? Visit our e-shop to check out our latest offer.