Traveling in fall has many advantages. Kids are back in school and busy crowds of tourists are disappearing from the streets. The mornings are a bit colder, but the afternoons are still pleasantly warm. Simply an ideal time to pack up and go to one of these destinations:
Prague
✈ Czech Republic
Drag the 360° video to look around or move it.
Prague is best enjoyed in fall. There are significantly less tourists there and the weather is just ideal for walks in the historical city centre.
Add places from Prague to Favorites. ❤
Tuscany
✈ Italy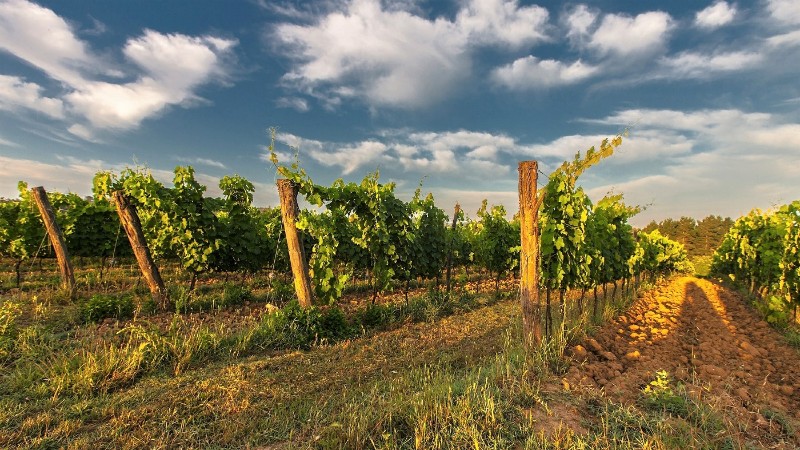 Photo by Alohamalakhov on Pixabay.
If you love wine and the atmosphere of wine festivals, Tuscany is the place to go. Except for the wine stuff you can enjoy its beautiful landscapes and unique cuisine.
Add places from Tuscany to Favorites. ❤
Istanbul
✈ Turkey
Drag the 360° video to look around or move it.
Head to Istanbul for a bit of fall warmth. Marvels like the fairy-tale Blue Mosque, the Byzantine basilica of Hagida Sofia or the Topkapı palace await you there.
Add places from Istanbul to Favorites. ❤
Bruges
✈ Belgium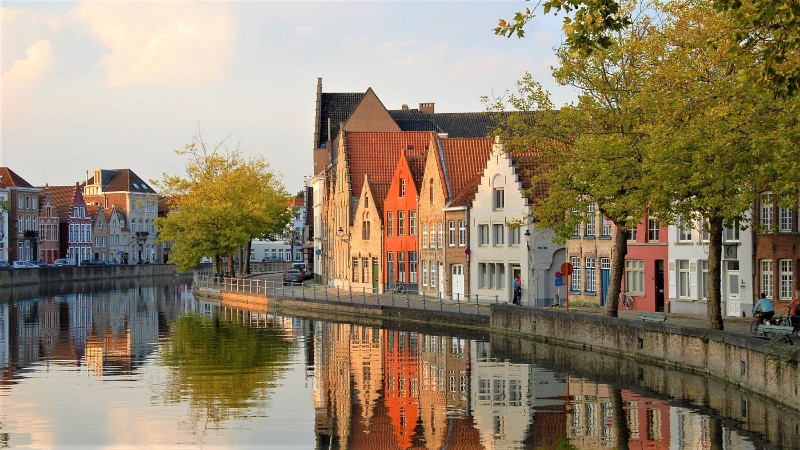 Photo by Poposky on Pixabay.
A Belgian town – with its medieval architecture, canals with boats and the ubiquitous smell of chocolate – will make you feel like in a romantic movie.
Add places from Bruges to Favorites. ❤
Madagascar
✈ East Africa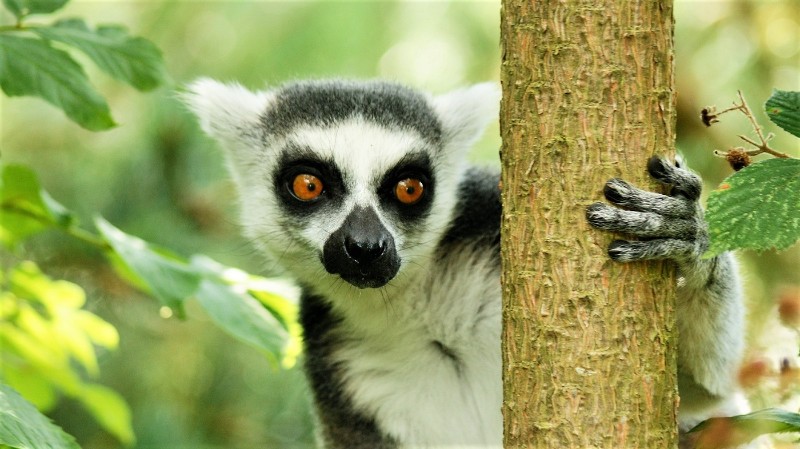 Photo by Kaz Turneron on Pixabay.
The period between September and December is the ideal time for lemur, chameleon, lizard and gecko watching on Madagascar. The lucky ones might even spot a whale near the Nosy Boraha island.
Start planning your trip to Madagascar. 🌍
Tokyo
✈ Japan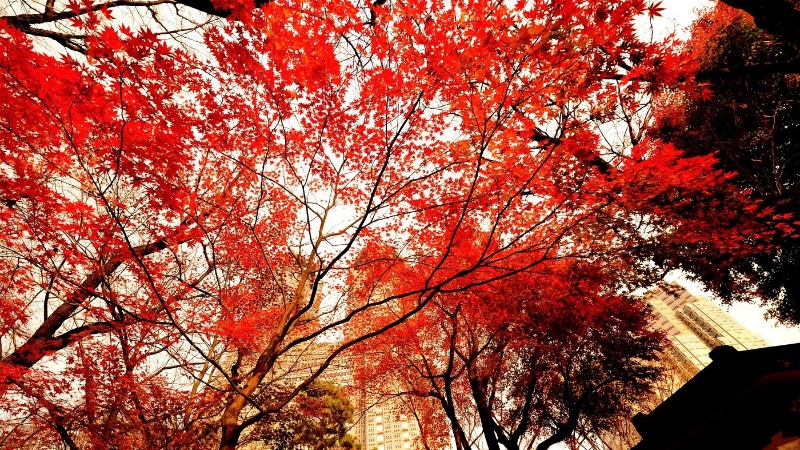 Photo by すか ぢ on Pixabay.
Prepare yourself for an experience rich in color, taste and smell. The red maple trees are the highlight of Japanese fall.
Add places from Tokyo to Favorites. ❤
Budapest
✈ Hungary
Drag the 360° video to look around or move it.
Fall is the ideal time to enjoy the thermal spas of Budapest. After pampering yourself with a long hot soak, get a coffee in one of the famous cafés dating back to the times of the Austro-Hungarian Empire or try some traditional kolbász, lángos and foie gras in the Great Market Hall.
Add places from Budapest to Favorites. ❤
Vietnam
✈ Southeast Asia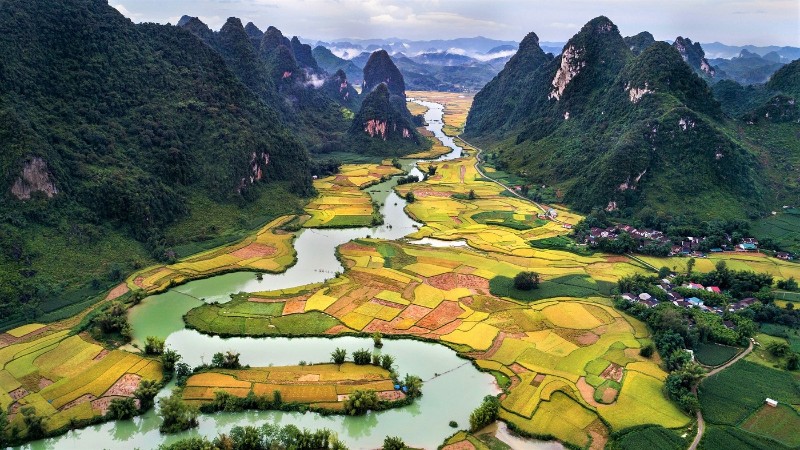 Photo by Việt on Pixabay.
If you are thinking about southeast Asia, give Vietnam a go. You will find one of the best Asian cuisines there as well as amazing mountains, waterfalls or endless empty beaches.
Start planning your trip to Vietnam. 🌍
Barcelona
✈ Spain
Drag the 360° video to look around or move it.
In fall, you will feel very comfortable in Barcelona. Don't miss out on this city if you love architecture. You can also get some roasted chestnuts in the streets.
Add places from Barcelona to Favorites. ❤
Mauritius
✈ East Africa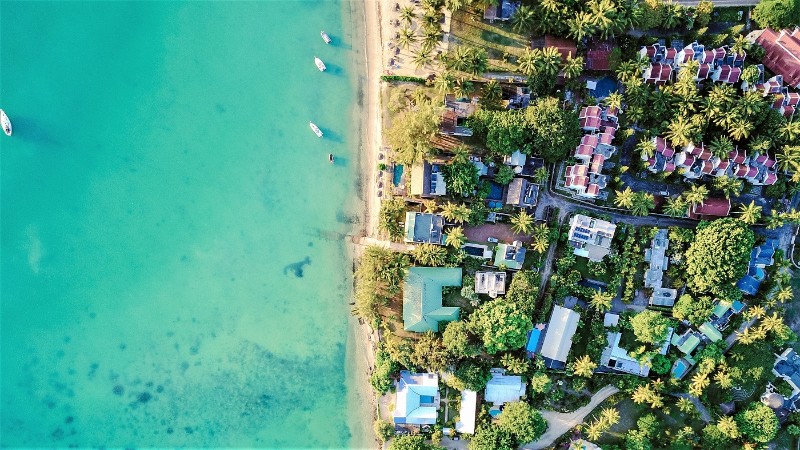 Photo by John O'Nolan on Unsplash.
October, November and December are the best months on Mauritius. You can look forward to beautiful beaches with fine sand and crystal clear water.
Start planning your trip to Mauritius. 🌍
Has something caught your eye? Don't forget to add the places to your Favorites list in the Sygic Travel mobile app, either on iOS & Android, or on the trip-planning website Sygic Maps. You can easily access them later this way.