The 67th IAA International Motor Show under Slogan "Driving Tomorrow" was as expected all about digitalization, electric vehicles, autonomous driving and presentation of first prototypes going into serious production.
No doubt the transport industry is experiencing big shifts. As a consequence, current players are rethinking their business models, merging new players, adopting new technologies, creating additional services and platforms.
This Year's IAA presented innovations coming from need to comply with stronger emissions standards as presented by IVECO and Shell joint approach for decarbonization of transport industry or MANs fully electric distribution Truck, to innovations coming from the demand of connected services and automation presented by major Truck OEMs such as Traton brands - Man, Scania or Rio.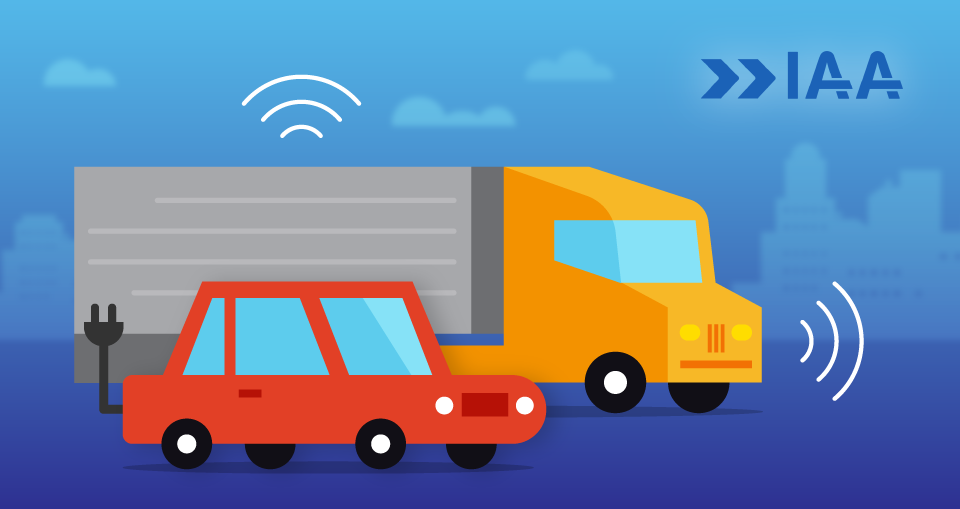 The two latter ones mentioned - Automatization and Connected services are the main pillars of new revenue stream - generating about 50% of additional revenue for Truck OEMs by 2025.
Mercedes as a first pioneer among the Truck OEMs introduced at IAA the first partially automated truck (Mercedes Benz Actros) into serious production limited to 400 examples. Partially automated meaning that a vehicle can operate without a driver but still needs a human driver for certain operations.
Nicknaming Actros "a smartphone on wheels" is no overstatement then Mercedes is promising as easy handling and interaction as using a smartphone. The most interesting part of the automatization is the foreseen utilization of the trucks and the new role of a driver in a cabin. Automatization is promising to solve the long driving hours since no driver will be necessary, it will resolve the problem with the shortage of the drivers and on the other side, it will most likely change the role of the driver in the cabin who will overtake new roles such as dispatching tasks.
Most of the Truck OEMs at IAA continued this year in the trend of the digital and connected services they launched at IAA in 2016. The biggest platform with more than 650 000 connected vehicles is backed by a collaboration of Traton brands - Scania One, Scania Digital Services, MAN Digital and RIO with RIO being the base for connectivity solutions for the entire Trenton group. The key aspect of the RIO Platform lies in its neutrality, enabling free and continuous exchange of infrastructure data across different truck manufacturers. This could unlock new revenue streams for Truck OEMs like freight sharing. Commercial Vehicle Manufacturers would be able to offer "capacity as a service" selling free transportation capacities etc.
With digitalization progressing we witness how once major OEMs are transforming themselves into suppliers of transport solutions for whole fleets and are expanding beyond their traditional business.
There is no doubt the OEMs will pose a new challenge for established players in the logistic chain and the favorable environment of growing logistics puts them in a strong position.