Experience from the fleet business tells us that driver scoring might result in a decrease of incidents by 87 percent and costs for maintenance by 30 percent. We believe that with our technology and unique approach, we can achieve similar results in the consumer car segment.
Feedback is valuable, and contributing to the common good is motivating, right? Here is how Sygic's latest technology, developed over 400 billion kilometers driven with Sygic apps in the last 15 years, delivers on-the-spot recognition of driving style in your Android or iOS apps.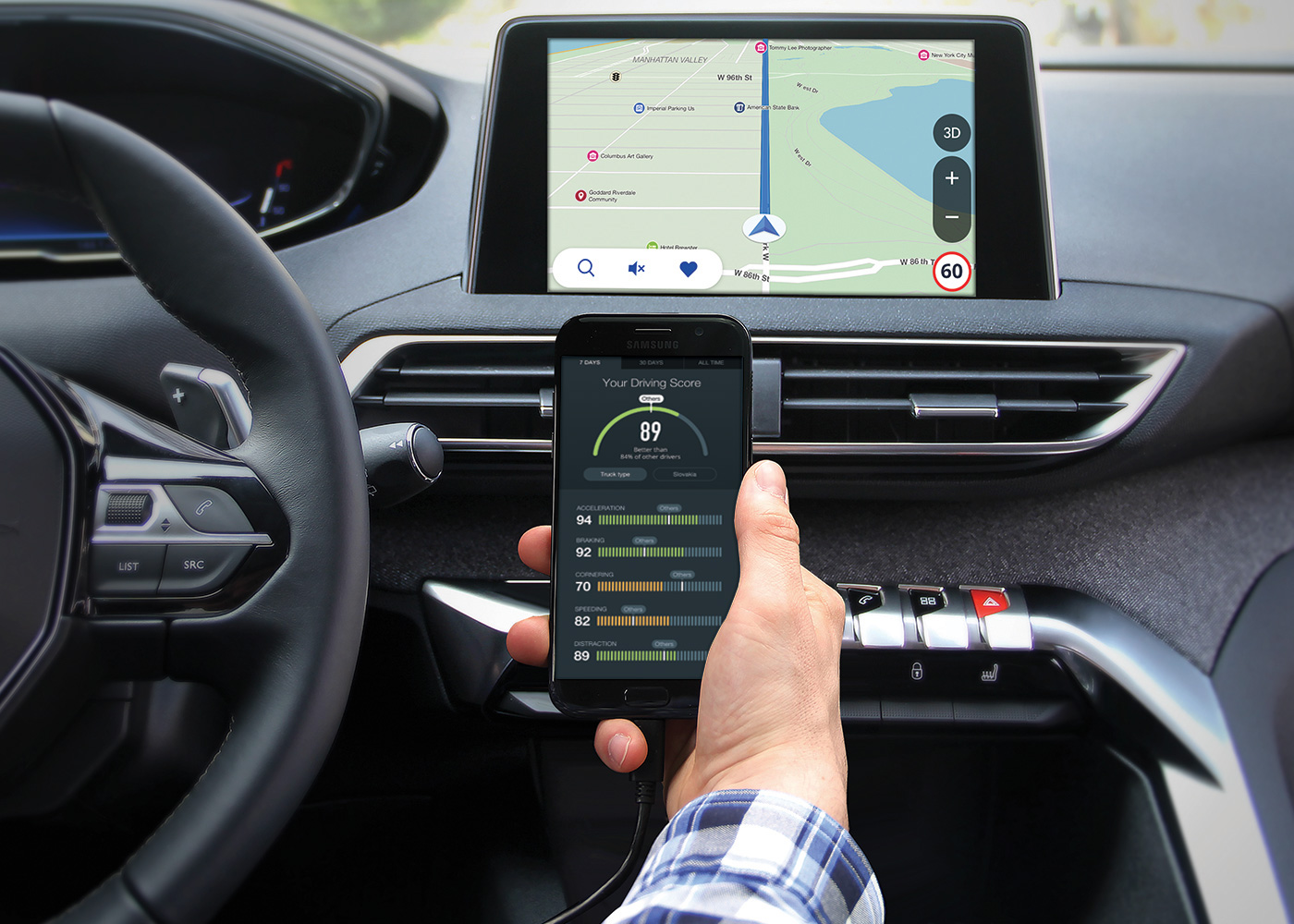 Driver Scoring
Sygic's Driver Scoring technology, which also comes as an easy-to-integrate SDK, takes advantage of the high-end technology in your smartphones. It combines several variables to achieve the highest accuracy possible. By combining data from the GPS module and accelerometer, it can recognize if you are cornering and braking too sharply, accelerating too much, or speeding or fiddling with your mobile phone when driving.
All this affects how much fuel you consume, how much wear and tear the vehicle receives, and how safe you and other drivers on the same road are. By calculating the variables, our scoring algorithm evaluates each trip and gives the driver a score.
Our goal is to motivate drivers and reward them for responsible behavior on the road in real time. This score is comparable for other users whatever smartphone they use.
The Gamification of Feedback
This is valuable feedback not just for the driver. Imagine a car sharing platform able to rate drivers according to their driving style. It makes a lot of sense. And it is already a proven concept.
An example of Sygic Driver Scoring in use show how innovative companies use it to create engaging apps for their customers. The telecommunication giant O2 has recently integrated it (Image above) with their application and awards its customers one gigabyte of free data if their score at the end of the month is at least 80 out of 100. Driver Scoring automatically activates when it detects movement of the car and records the trip.
Insurance companies use the same strategy to engage with low-risk clients. An app, which can also be used as navigation, records the driving style of a driver and the more responsibly they behave, the higher the reward they receive. All this using mobile phone, without the need for expensive hardware like a black box. And there is an important benefit for the community as well - safer roads.
There is no doubt that the ability to engage with clients in a meaningful way and using gamification strategies to keep them motivated can help automakers to reinvent the way they talk to its customers.
Integration is easy, and we are ready to help
Driver Scoring has its SDK and it is available for 3rd party apps. If you want to know more, you are welcomed to visit us at our stand at the TU-Automotive Detroit exhibition on June 4th at stand C220 where our Vice President for Automotive Stefan Janciga will be happy to tell you more. If you would like to try the Driver Scoring SDK yourself, visit our web page and contact us.