Sygic develops industry-leading professional GPS Navigation Systems and dff solutions GmbH is a provider for intelligent mobile computing applications used in the logistics field. In order to provide a state-of-the-art solution to improve operations efficiency for logistic businesses these two companies have joined forces.
dff integrated Sygics Porfessional Navigation component into their latest mobile business framework supporting the driver. dff's application aides the driver whilst loading in the logistics centre, on the road to delivery, including signature capture and E-payment at the customer's door, and when returning products to the warehouse. This whole process is completely paperless and prevents mistaken deliveries.
"Undoubtly a reliable and efficient navigation component is very important for any telematics system. Even a few lost minutes can degrade the overall performance and customer satisfaction when you need to fulfil 30 or even 100 deliveries per day with a truck. We are very happy to see renowned delivery companies using Sygic Professional Navigation. I would like to thank our partner dff for such a great cooperation," Martin Strigac, Director of Sygic Business Solutions.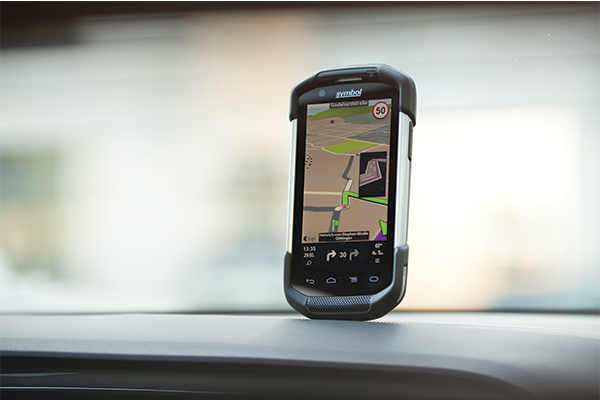 Sygic's Navigation SDK provides an easy distribution of complex itineraries to the driver, real-time ETA evaluation on the dispatcher's side which aids coordination with the customer and enables communication to the driver about process changes using the formidable Sygic Text-To-Speech engine. This option improves safety and adds flexibility on the logistics side.
"The quality and speed of the navigation itself as well as an extensive and well documented SDK were key factors in deciding to use Sygic as the navigation solution. Sygic is currently the choice for system integrators because of their great SDKs," Felix Dossmann, CEO of dff solutions GmbH.
Sygic and dff have already successfully cooperated on previous projects. The cooperation partners have come up with an individual and innovative approach to meet the needs for the Android based solution for the logistics and field service provider HERMES Einrichtungs Service GmbH & Co. KG.
About Sygic
Sygic Business Solutions is a specialised division of Sygic Company, the developer of the most advanced navigation app, trusted by 150+ million drivers worldwide.
Sygic Business Solutions develops professional GPS navigation with well documented SDK for easy integration into 3rd party mobile workforce management solutions. Our portfolio includes our own web based fleet & workforce management system Sygic FleetWork and Location Based Services Platform.
Sygic products are used by more than 1500 fleets and 500 000 professional drivers in fields of transportation, parcel delivery, field work, automotive, utilities, emergency and communal services.
To learn more about Sygic Business Solutions product portfolio please visit sygic.com/business.
About the partner
dff solutions GmbH has more than a decade of experience in providing intelligent, modular mobile-computing solutions for retail, transport and field service markets. They are focused on highly integrated complex solutions for medium to large corporations.
The modular software components are bundled in a standards-based framework. Thus a quick and easy entry into mobile computing can be achieved while ensuring long-term scalability and functional growth. For more information about dff, please visit http://www.dff-solutions.de/.