The recently implemented restrictions regarding the coronavirus are slowly taking effect. As the numbers of new cases decrease in several countries, many people are starting to plan for the upcoming holiday season, although the possibilities are limited. The decline in air travel is creating a high demand for individual travel, which also includes car and caravan rentals. These businesses have to be ready to offer the best service possible to make this season count. Therefore, what are the current needs of this segment and how does professional GPS navigation and an option to reward good driving behaviour help address them?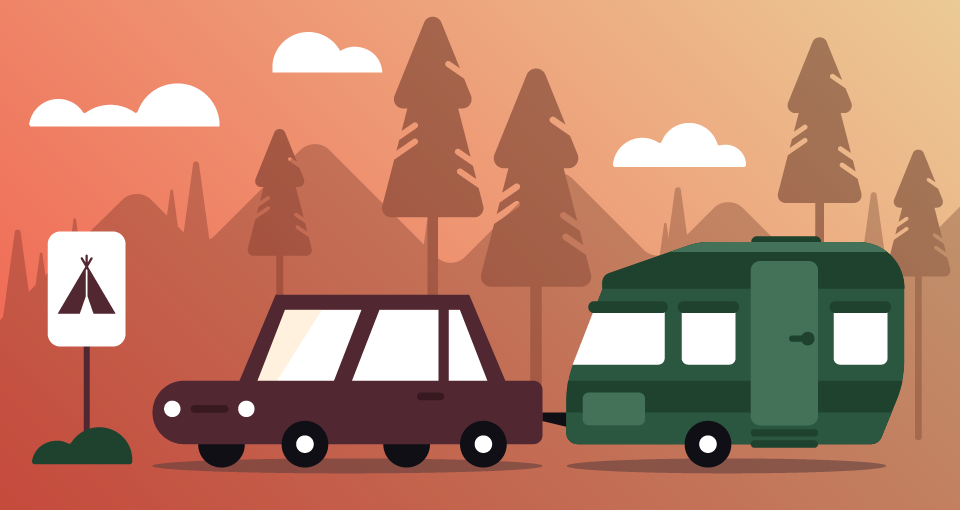 Need 1: Ensuring low wear and tear through advanced driver behaviour monitoring
To stay profitable, car rental companies need to get the maximum out of their most expensive investment – the vehicles themselves. Thanks to the driver scoring algorithm, which is a part of Sygic Professional Navigation, rental owners can check trip logs with detailed information about braking, potholes, risky road types, distracted driving and other behaviour affecting their assets. Monitoring driving style can motivate end customers to be more careful driving a car that is not theirs.
Need 2: Providing convenience and safety to both seasoned and new customers
During this season, rental companies are going to tap into the pool of new customers who may not have enough experience driving outside of their comfort zone. GPS navigation is a crucial component here as it eases the stress and decreases the chance of mistakes. Moreover, by offering the navigation instead of requiring customers to install an app and then use their data, rental companies can charge a higher rate for the service, thereby achieving higher margins per vehicle and time window.
Besides standard turn-by-turn navigation, the following features may be especially interesting:
Special routing according to vehicle type (car, caravan, bus). The navigation will take vehicle parameters and route restrictions into account and only calculate viable routes, avoiding unpleasant surprises.
Offline maps with offline rerouting. End customers won't have to depend on Internet coverage in other countries and unknown areas. In case of a wrong turn, the navigation recalculates the route and gets them back on track.
Camper POIs. Sygic Professional Navigation offers millions of Points of Interest specific for caravans, including camping areas, petrol stations and rest areas.


Need 3: Achieving customer retention through gamification and loyalty programmes
Even though this season is going to be profitable for car and caravan rental companies, this demand won't last forever, as air travel is inevitably going to catch up. Smart business owners are going to recognise the need to plan long term and use this season as an opportunity to create a loyal customer base that will return and use their services next year.
To help them achieve this goal, developers can offer customer-facing mobile apps with loyalty programmes. These can reward drivers for the number of kilometres driven or their above-mentioned driving score, motivating them to return and borrow vehicles for a longer period. Sygic's app-based driver scoring algorithm is ready to use for this purpose, saving time on custom app development.


Need more information about what Sygic Professional Navigation can do for car rental companies? Contact our sales or your dedicated Sygic support contact. You can also download the app from Apple App Store or Google Play and try it out for 14 days for free!