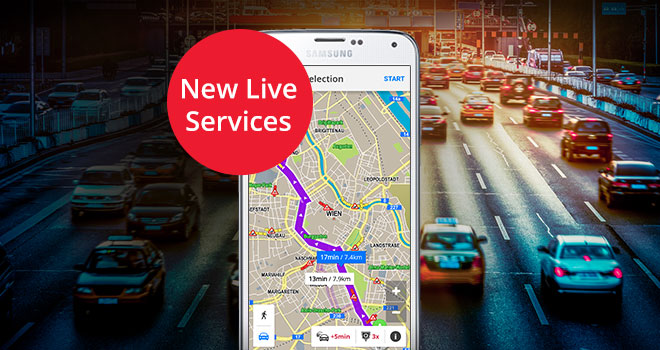 New Live Services bring together power of Real-Time Traffic and Mobile Speed Camera Warnings for your improved commute.
The most up-to-date Traffic service on the market and warnings from the world's largest mobile Speed Camera database. Our new Live Services will help you avoid costly tickets and unnecessary delays.
Find the quickest route to your destination based on live road conditions. Sygic GPS Navigation route computing was optimized to incorporate live data from the road. With Live services your route will be constantly corrected based on real-time traffic conditions and when new delays appear on the route you will be automatically rerouted to faster route.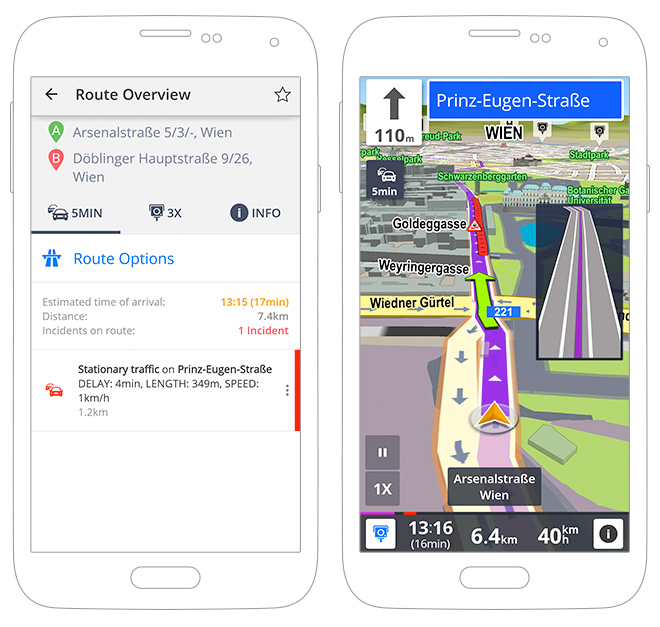 You'll be alerted when approaching mobile police traps on your route. Up-to-the-minute information from the world's largest online speed camera database will help you to be safer on the road and avoid costly tickets. We deliver more than 60 000 reports daily.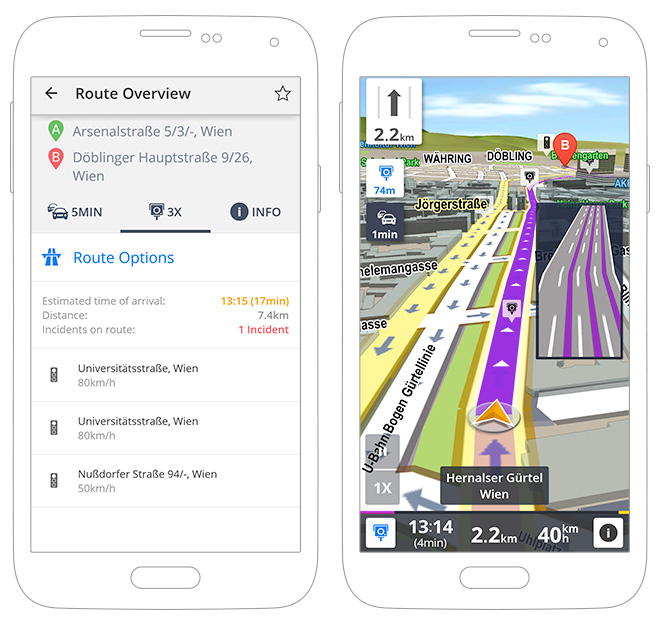 In the new Live Services, Traffic data is updated every 2 minutes and whenever a new speed camera appears the information is immediately delivered to the all drivers in its vicinity. Live Services are based on smart technology which minimizes the amount of data needed to update information on your device.
Live Services are available as an in-app purchase directly from Sygic GPS Navigation with 1 year for just 19,99 €.