Getting to your destination is one thing, but parking your car is another. Until now, you just inserted an address and got navigated. During the drive, you enjoyed all the perfect navigation features, and nothing could stop you- until you reached your destination. Then it finally dawned on you: where to park the car? What if there is no parking place at that exact point? Well, you start cruising around in the hope you'll find a parking space. It can get frustrating and waste a lot of precious time. So, why not make it easier? With our new free feature, Parking Service, your Sygic Car Navigation just got even better.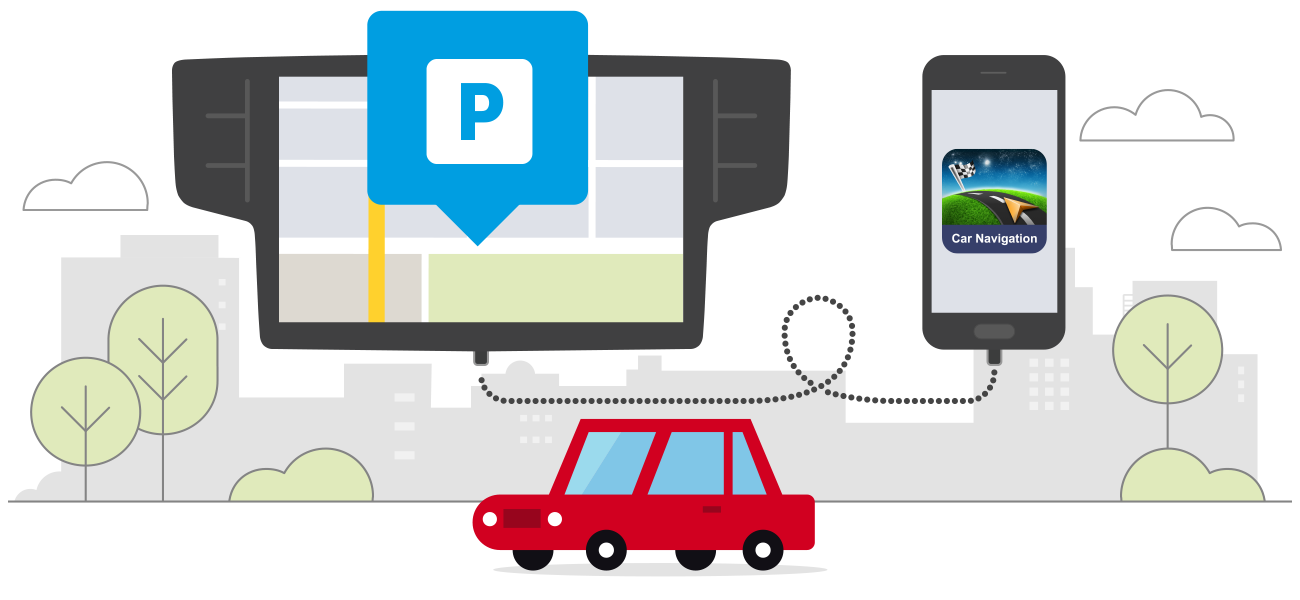 Our live Parking Service powered by Parkopedia offers drivers parking suggestions near their destination. You may even set it as one of your waypoints. It helps you make more informed parking decisions based on information about parking availability and pricing. It means less driving around looking for a parking space. Parking suggestions appear 1 km / 0.5 mile from your destination. Upon reaching the parking place, you can start walking and navigate to your destination in pedestrian mode.
With Sygic Car Navigation and Parking Places, you have real-time information about 60 million parking space prices and vacancies in 75 countries. You can see the prices and the availability of parking spaces in real time, so you can make the best decision where to leave your car quickly and easily.
Parkopedia has established itself as the world's leading parking service with a database including 75 countries, 6,300 cities and 60 million spaces. Our partnership will bring convenient parking to millions of users all over the world.
Our live Parking Service is available in the Sygic Car Navigation app for iPhone, and Android. What's better is that you can get to enjoy this amazing feature for free. Please note that you'll need an internet connection to see prices and parking spot availability.