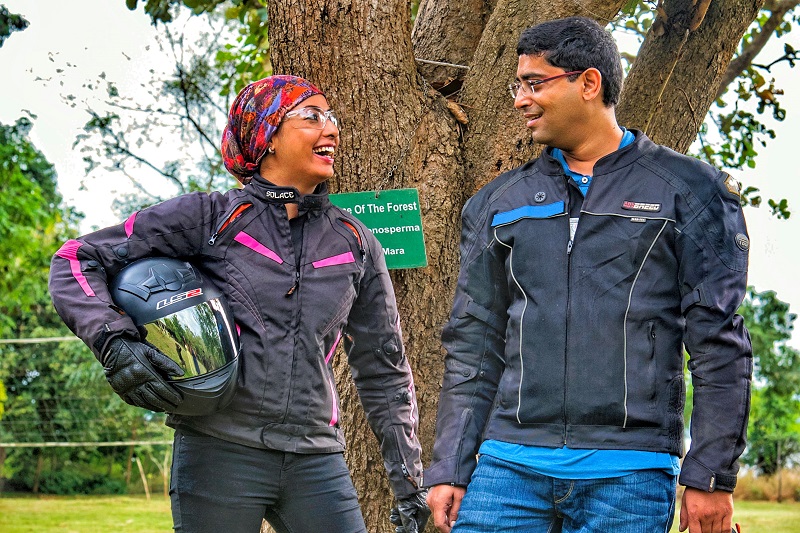 Archana and I are just a couple trying to live our dreams. Travel is the bond that holds us together and we want to make it a permanent part of our lives. Every individual is special in their own way and we are too, but what sets us apart from most of the crowd is our passion for travel and the risks we are ready to take to make it our profession. We aren't a society of entrepreneurs (→ India), so holding on to a full time job is like a must have for everybody. To be able to let it go and do something on your own without a backup, is not a very familiar or welcoming concept here. Thankfully our parents are very supportive about this…
Enjoy an interview with travelers Archana and Vidur. By Sygic Travel.
What is your greatest personal accomplishment?
It would definitely be the decision to quit our jobs and starting the blog without any backup. A year ago I wouldn't have even dreamt of doing it. But Archana is a very gutsy girl and she gives me the power to go after our dreams! And that's what we are trying to do with Travelmynation.
Do you remember the moment you decided to start a blog?
Yes, it was almost a year ago. We had started posting on Instagram and people liked our pictures. However, we were not able to explain the emotions behind it completely and this started to bother us. So we thought we'd give the blog a shot and see if we could write as well. With zero tech knowledge, we decide to use Wordpress and somehow managed to design a blog and wrote our first article about a trip to Hampi.
Do you have any tips for traveling couples?
Always make time for yourself during the trips. It's great to plan activities that you do together but you also need to factor in some 'me' time as well.
What are the top destinations on your bucket list right now?
Our focus right now is to cover North and North East India. We are planning a few trips to cover the Himalayas and offbeat destinations like Nagaland, Tripura and Manipur. The tourist footprint is not high in these states due to lack of infrastructure and connectivity and we plan to cover them before they get crowded. On the international front, we would like to cover New Zealand, Mongolia, Antarctica, Iceland and Africa since these have always fascinated us due to the natural beauty and wildlife they have.
You live in India. What cities or places would you recommend to other travelers?
For people who love experiencing history and culture, they should visit cities like Hyderabad, Pondicherry, Panjim, Delhi, Kolkata etc. If you want to experience the modern India, you can travel to Mumbai, Bangalore, Delhi and Ahmedabad. Wildlife lovers should head to Bandipur, Ranthambore, Kaziranga, Jowai and Gir and those who love beaches should definitely check out Goa, Kannur, Marari, Alleppey, Kovalam, Dhanushkodi and Bekal.
Is there something you don't like about India?
Haha Yes. We don't like the fact that it's so overpopulated. A lot of times we travel to a destination thinking it's offbeat and lesser known but when we reach the destination, we find scores of tourists! Due to the enormous population, a lot of our tourist places are getting too crowded and as a result, we have lost natural beauty to commercialisation. Everywhere you go, you find people and ugly buildings all over beautiful landscapes. We are losing our beautiful country to garbage and unplanned development.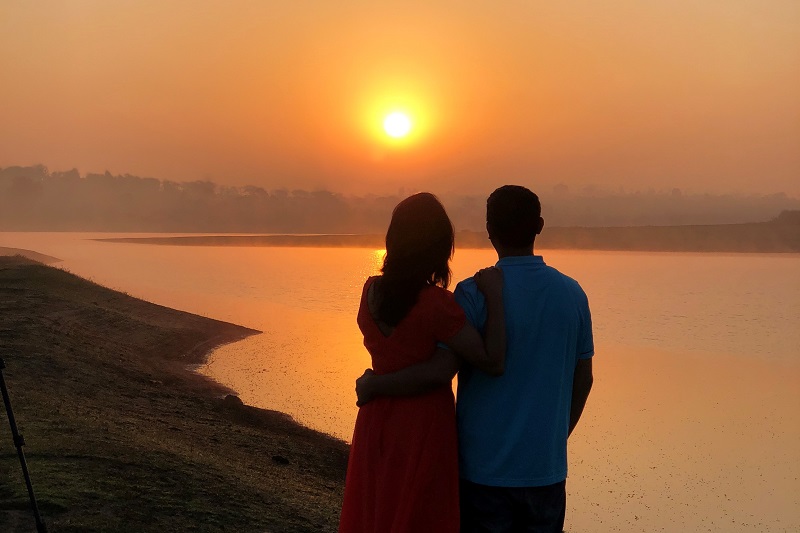 What is it you like about traveling?
I think both of us love the outdoors and that's what attracts us towards travel. It's the freedom, the purity and the connection that it provides with everything other than people is what we have started cherishing more than anything in the world. We are also curious people and always want to know what's out there!
If you had an unlimited travel budget for 24 hours, what would your itinerary look like?
The plan would be very simple. Take off to Tanzania and spend a day in the Serengeti. We would want to see as much wildlife as possible! Or we'd head to see the Northern lights, Archana is fascinated by them!
If you should decide today, which country would you pick for retirement?
I think it would be Mongolia. We don't know much about the country except that it's really beautiful. There is a lot of history to the Mongolian culture and we would love to explore this country as much as we can. It also seems to be an offbeat destination and we love such places! We haven't come across many blogs or people who have travelled there and that creates a sort of intrigue/curiosity about Mongolia.
Thank you Archana and Vidur!
Simona from Sygic Travel
Sygic Travel has been helping people plan travel itineraries since 2011. Millions of people all over the world use their web planner as well as their iOS and Android apps.