One Day in Chicago
If you are thinking about the perfect fall trip, put Chicago on your list. Architecture buffs, music enthusiasts and shoppaholics alike will have a great time in the Windy City.
Drag the 360° video to look around or move it.
Strolling through the streets, be sure to notice the Wrigley Building for its unique architecture and bright white color. It was one of the first major office buildings in the city. Another iconic place of Chicago, the Cloud Gate sculpture, is sometimes nicknamed "The Bean" for its shape. It is meant to highlight the surrounding skyline. Keep exploring Chicago's artistic aspirations with Crown Fountain, an interactive mixed-media sculpture that gained notoriety for its controversial form and height.
If you want to see Chicago's imposing skyline up close, 360 Chicago is the best place to go. Located on the 94th floor of the John Hancock Centre, this huge observation deck offers marvelous views. Chicago's skyline has no shortage of skyscrapers. Built in 1974, the Willis Tower held the world record for the tallest building for more than 20 years. The reason it is so popular is because of its Skydeck, which allows you to step on a glass "balcony" and observe the city underneath you with nothing obstructing the view.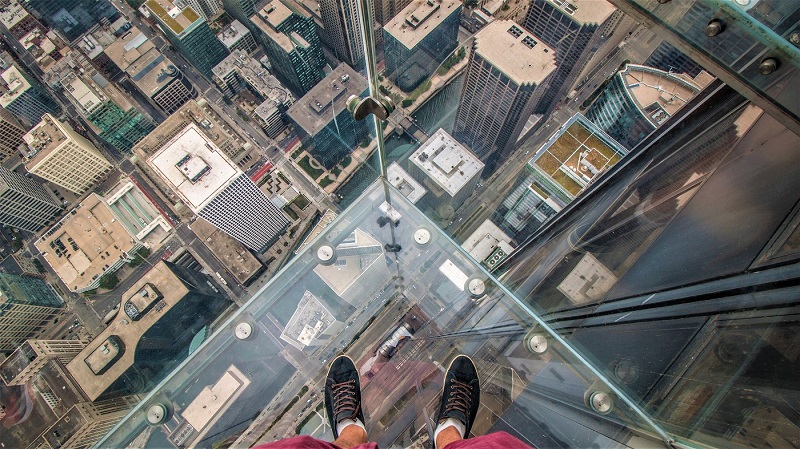 Chicago is not all about architecture, though. If staring up makes your neck hurt, come to the North Avenue Beach and spend your day lazing around in the sun. For a proper shopping spree, visit the Magnificent Mile, Chicago's most popular shopping street. Grab a coffee, have a snack, and treat yourself to something pretty.
Terrific Trip Templates
Did you know that Sygic Travel has more than 560 trip templates for places all over the world? You can surely create awesome travel itineraries by yourself but with our trip templates you will save a lot of time. There are five of them for Chicago! To use one on Sygic Maps, zoom in on Chicago, click on Guide in the top menu, choose Chicago and go to the Trip templates tab below. In the iOS app, tap Guide below the map and then go to Trip templates. In the Android app, open your itinerary, then the detail of the day and tap the plus button in the bottom-right corner to add a trip template.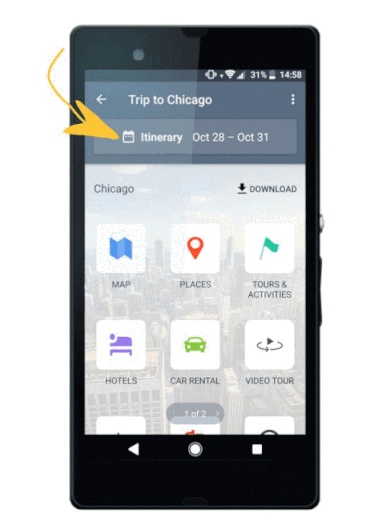 Inspiring travel blogger
We find inspiration in interviews with world travelers and their work helps us make Sygic Travel better and better. Follow the link and read this new interview on the blog.
Dianne: Once I Started Traveling I Really Never Stopped