Sygic Professional Navigation 13.6.1. introduces features that make hours of service behind the wheel even more efficient:
Screen saver delivering up to 30% reduction of battery strain
Back button to switch between Sygic Professional Navigation and 3rd party applications
Visualize content, like real time eco score directly in the navigation window
Sygic Professional Navigation comes with realistic 3D maps and truck-specific routing that automatically avoid roads not suitable for trucks or specific cargoes.
Screen saver
Designed to accommodate the needs of long distance drivers, Sygic's screen saver saves your battery life up to 30% simply by turning off the navigation screen when driving on highways. Navigation screen reappears 5 kilometers before the highway exit.
How does it work?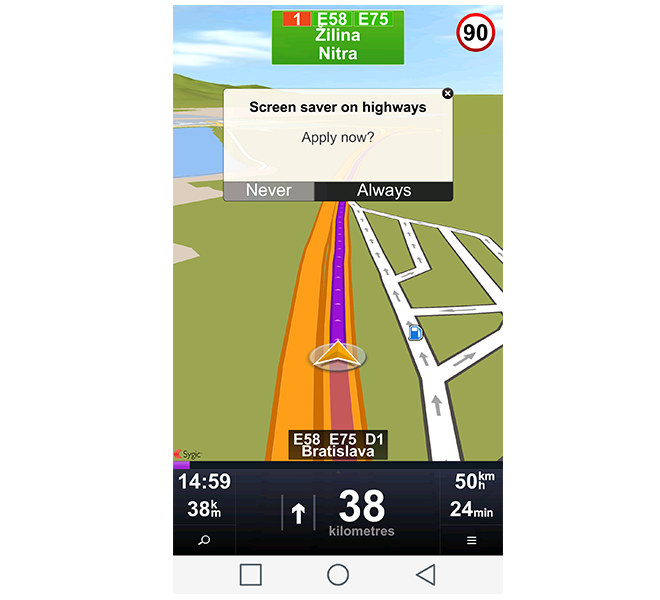 Screen saver notification pops up when entering the highway and you can choose to activate it.
Screen saver appears as a black screen to ease your eyes and save your device's battery life.
Screen saver deactivates and the navigation lights up 5 km before the next maneuver, when new signposts appears on the route, when visiting the fuel station or when clicking on the screen (no need to unlock the device).
Back Button
Presents an easy way to switch from Sygic Professional Navigation to custom applications. Integrators can activate the Back button with custom URL scheme or by changing/adding settings.ini. When the Back button is activated, user can see its icon in the upper left corner in the navigation screen.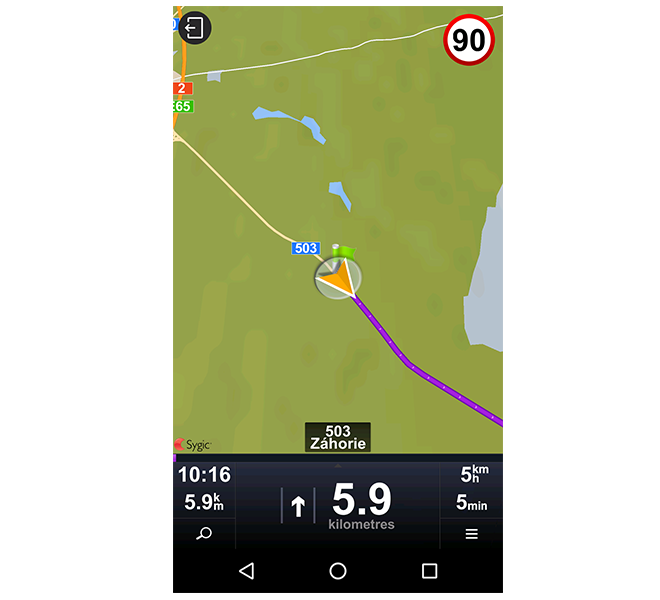 Eco driving score
3rd party apps can broadcast information from vehicle directly to the navigation screen while driving. As an example- Real time eco score can be visualized dynamically based on data provided from external source.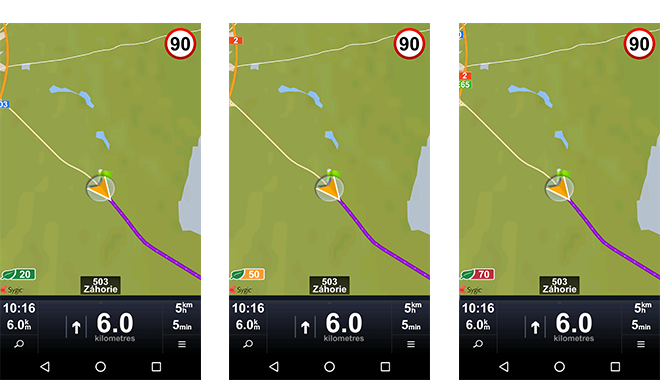 To set custom widget broadcasting contact oursales team.
Sygic Professional Navigation 13.6.1. Changelog :
Screen saver on highways
Back button to switch to custom application
Display ECO driving score broadcasted from custom application
On application start, the route is recomputed if a closure on route is loaded
Tunnel simmulation switched to 2D view
Bug fixes and stability improvements