What you get from this White Paper
Scoring Technology
Understanding the difference between Black box vs App-based driver scoring technology
Business Value
What driver scoring technology fits a fleet, an insurance company or a mobility service provider?
New Business Ideas
Ideas on how App-based driver scoring can support future business models
Learn about the advantages and disadvantages of driver scoring using mobile apps
Until recently, the only solution which could track behavior on the road was hardware black boxes attached to the vehicle.
With modern smartphones with high-end chips, mobile app developers have entered the scene revolutionizing driver behavior scoring with possibility to focus on the user rather than vehicle data.
In this white paper our experts compare two different approaches, Black box vs App-based, explaining the pros and cons with regard to different types of companies such as fleets, mobility service providers or insurance companies.
Jozef Klinovský
Head of Product Delivery& PMO at Sygic
By monitoring driver behavior and identifying the best employees, companies can identify the best drivers and positively influence service quality and customer satisfaction.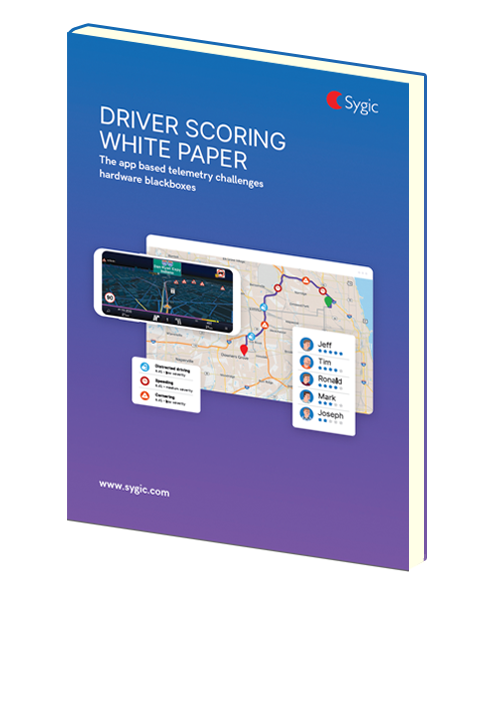 Dicci di più su cosa ti serve
Serve un preventivo?
Vuoi provare il prodotto?
Hai bisogno di indicazioni di esperti?
Compila questo modulo e ti ricontatteremo al più presto.
La tua richiesta non è di tipo commerciale?
Visita il nostro Centro assistenza.