New Customers Include DISH Network Corporation, Volkswagen cars for Police, St John National office, Qatar Taxi, Nothegger transport logistic GMBH.
Results
Sygic Business Solutions division, provider of professional GPS navigation for fleets, achieved to reconfirm strong growth in 2014 with a 58% percent year-over-year increase in sales. In addition to rapid growth, the company added new customers including among others DISH Network Corporation, Volkswagen cars for Police, St John National office, Qatar Taxi, Nothegger transport logistic GMBH.
The company increased its professional drivers customer base by 30% across multiple verticals, including field service fleets, long haul fleets, emergency services fleets (police, firefighters, first aid), delivery service fleets and communal services fleets.
"I'm satisfied with the results and we have overcome expectations. We concluded 2014 with sustainable growth and the company is now positioned to continue to expand its business in enterprise customers segment. The Fleet Management landscape is going through a generational change as more and more companies are using navigation component as a key to greater efficiency. I'm sure that offline navigation has bright future ahead in the industry fleet solutions." said Kamil Jadron, Director of Sales for Sygic Business Solutions division.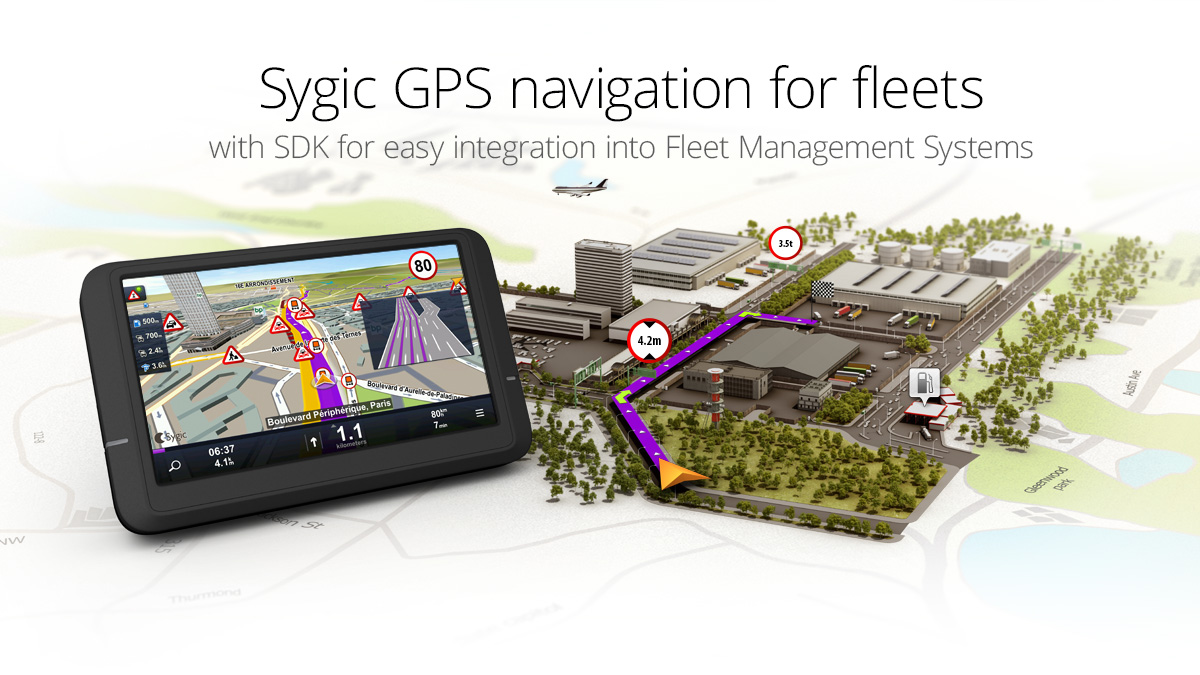 Innovation
2014 also marked the year of innovation for Sygic professional navigation for fleets and our location based software including:
• Introduction of time domains to the routing allowing navigation to pedestrian zones when open for vehicles
• Reaching the destination on the passenger side of the vehicle
• Trucks not guided to cross borders if not needed
• Routing for camper cars and busses
• Improved map display
• Last mile navigation guided to the closest reachable place to your destination
• Introduced Job Dispatch solution for efficient job management.
Customer Success
In Sygic Business Solutions we have focused on customer satisfaction providing intensive customer project support. In 2014 our team of Customer project managers has helped in 2014 to prepare over 100 perfectly fitted solutions for our clients.
Partners
Amazing results achieved in 2014 wouldn't be possible without ever-increasing relations with our business and technology partners such as Honeywell, ORTEC, Vehco, Transics, IAV GMBH, Masternaut, just to mention few of them. We wish to thank all our partners for the great year 2014 and we look forward for great cooperation in 2015.