Sygic brings another smart feature for Android users. We understand you don't want to switch on/off your navigation every day. That's why we decided to expand the functionality of Sygic GPS Navigation with the Smart Bluetooth feature. This powerful feature will automatically ask you to navigate home when you enter your car at work and vice versa.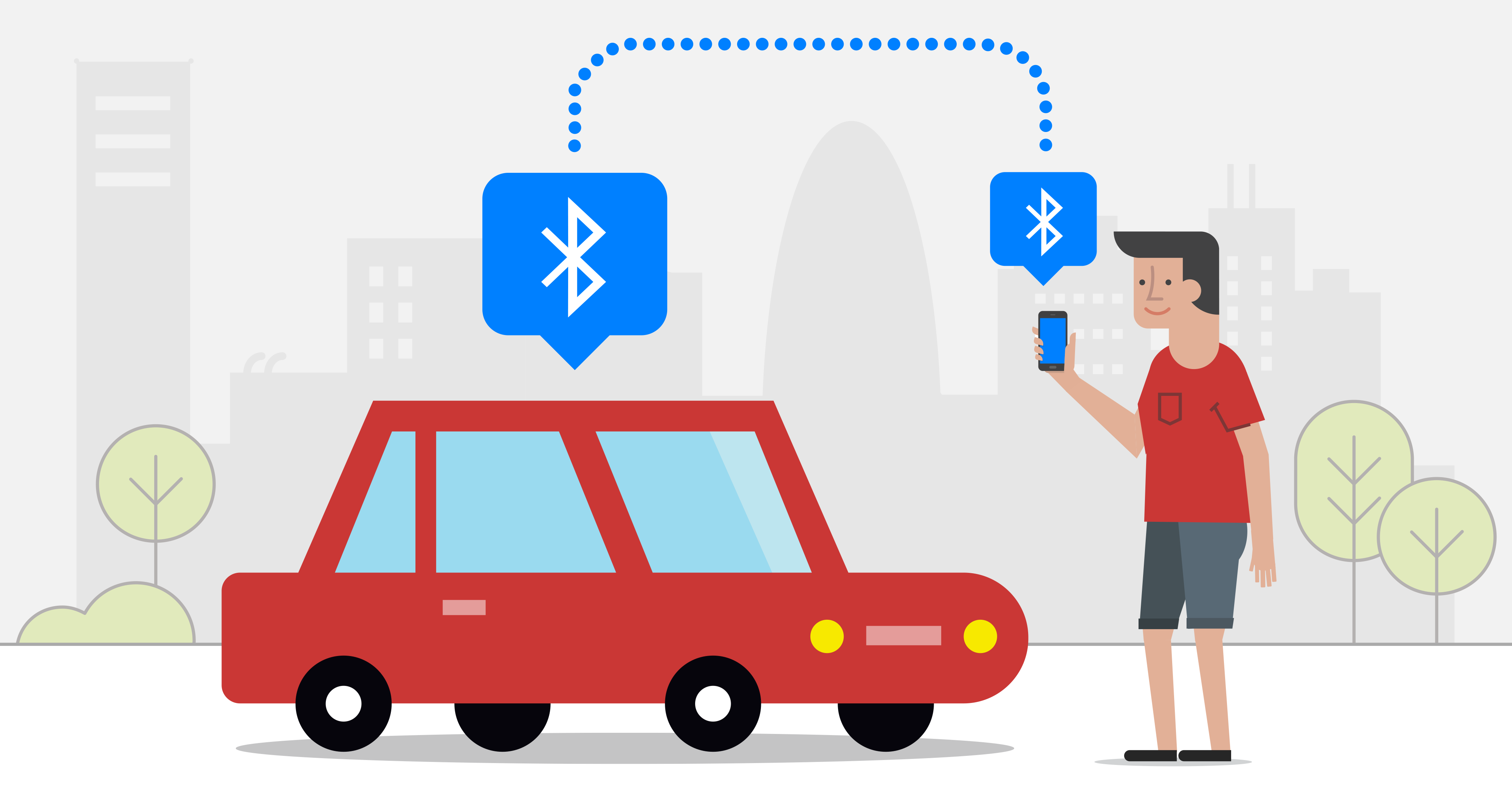 How to set up the Smart Bluetooth?
First of all, you need to set your Home and Work locations. Tap on the Search field and then on Set Home address. You can locate it on the map or type your address manually. You will do the same for the Work address.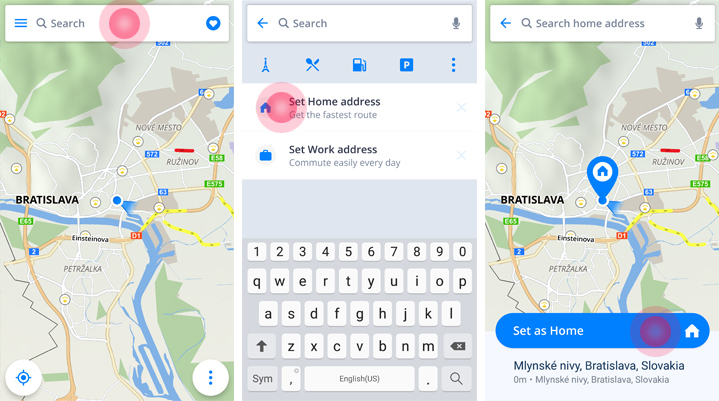 Now you can set up the Smart Bluetooth. The pairing sequence is in the Settings under Smart Bluetooth. Once you have successfully paired your car, you will see more options for this feature. You can set the times when you wish the Smart Bluetooth to start the navigation to work or home.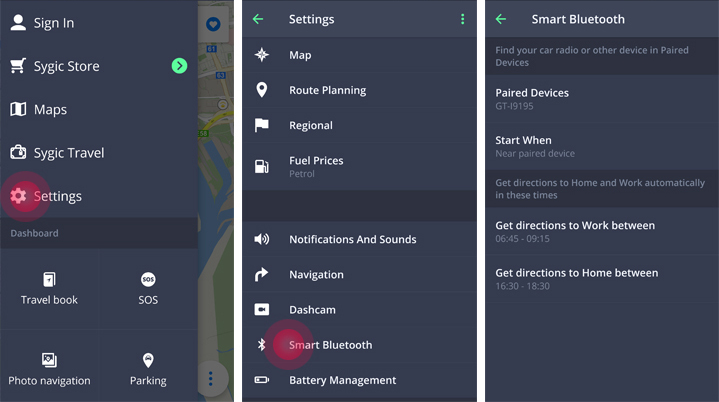 From now on every time you enter your car during the specified times, the application will automatically navigate you to work or home.
Please keep in mind that you have to pair your car with your smartphone to use this feature. Many cars have a safety feature which doesn't let you pair any device with the car while driving, so the best way to do it is to pair your device while parked. And don't forget to keep your Bluetooth turned on for the automatic start of navigation.