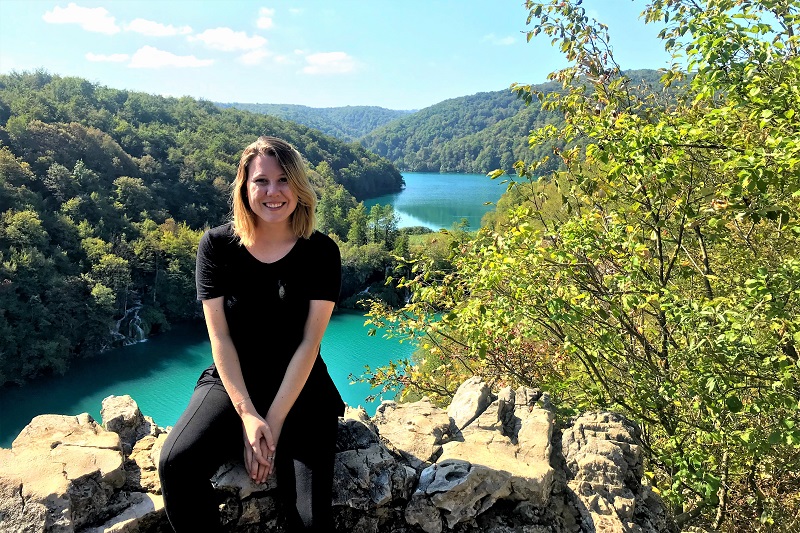 I would describe myself as adventurous, mostly because once I started traveling I really never stopped. I've lived on four different continents and hope to cross all seven off my list someday.
Do you remember the moment you decided to start a blog?
Yes, I was in the shower! I had been thinking about it on and off for a few years, but never seriously. Then, when my husband and I bought one-way tickets to Colombia to travel full-time and live out of our backpacks, I realized it was finally time to turn my blog into reality. We brainstormed names while waiting in line for dance lessons outside of a salsa club in Medellin, and from there Slight North was born!
Why should people read it?
Slight North has a strong focus on how to make money while traveling and how to live full-time out of a suitcase, jumping from country to country in Airbnb apartments. If that's a lifestyle you've ever considered, I've made about 1,000 mistakes that my blog can (hopefully) help you learn from and avoid.
Are you a full time blogger?
No, I'm also a freelance writer and aspiring travel writer.
Where are you from?
I'm from Dayton, Ohio. I like my city because it's home and where my friends and family are (and it has great beer) but for first time visitors to the US I don't recommend it. There are better places to visit like the cities of Portland, Denver or Chicago (just to name a few) or the many amazing national parks spread throughout the country.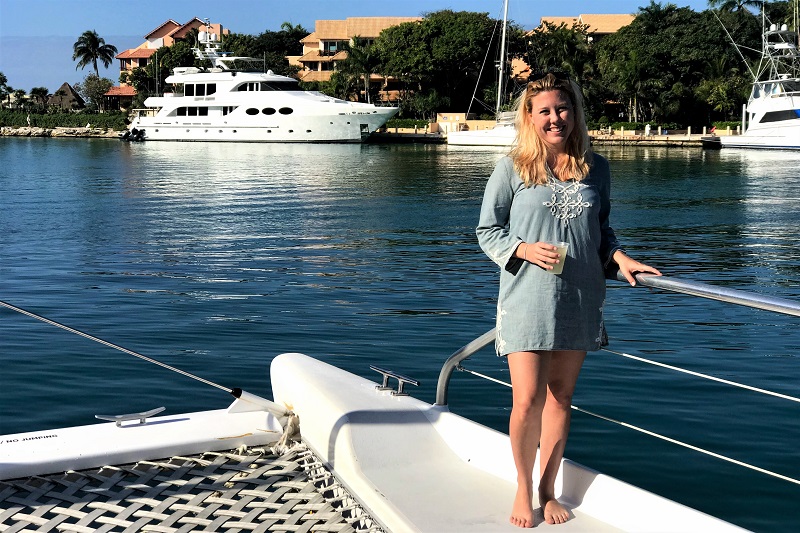 What are the top destinations on your bucket list right now?
The top three destinations on my bucket list are South Africa, Bhutan, and Antarctica. Cape Town has always been a dream for me but Antarctica is a recent addition. I'm drawn to it because it's still wild and remote, which is becoming more and more rare these days.
What do you like about traveling?
My favorite thing about traveling is the disruption to routine. Since we moved to a new city every few weeks I'm always exploring somewhere new!
What is it you don't like about traveling?
My least favorite aspect to long-term travel is the lack of a social life. It's hard to make friends when you move so much and sometimes I really miss home. Our lifestyle also makes it impossible to own a dog, and living without one is getting tougher by the year.
What apps or websites do you use for traveling?
I really don't use many apps at all. Crazy enough, Sygic Travel is the first dedicated travel app that I've ever tried. Usually I just use Google Maps for navigation and… that's about it.
If you had an unlimited travel budget for 24 hours, what would your itinerary look like?
I would get on the first flight out to Japan and then eat everything.
If you should decide today, which country would you pick for retirement?
I would definitely have to pick the US. After traveling long-term for a few years, I know that's where my heart will always be and where I'll always return to.
What is the most overrated country or location you've been to?
Probably Paris. But, that was also probably because it was freezing cold and I was broke.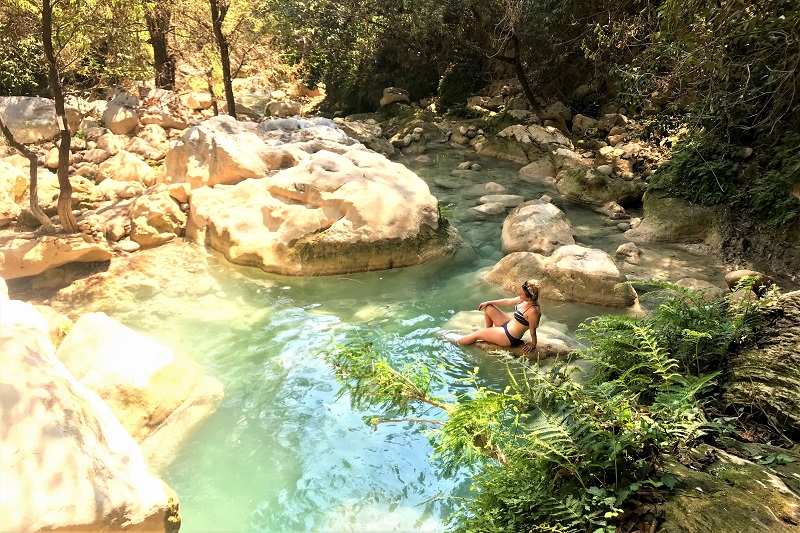 What is the most underestimated country or location you've been to?
Mexico City. Most people talk about the country's coast but the capital is overlooked. The food was delicious, they have an awesome craft beer scene, and the hiking near the city, like among active volcanoes in Izta-Popo National Park, was phenomenal. So, I think more people should give it a chance.
Albania is also a very underrated country. Everyone we met there was just so kind! I thought Tirana was a super cool city, the hiking in Theth National Park was beautiful and the food was great too. Albania has everything you could want in a vacation destination while also remaining incredibly budget-friendly.
Thank you Dianne!
Simona from Sygic Travel
Sygic Travel has been helping people plan travel itineraries since 2011. Millions of people all over the world use their web planner Sygic Maps as well as their iOS and Android apps.