We are more than happy that our Sygic navigation apps are trusted by more than 150 million drivers around the world. Sygic GPS Navigation is translated to more than 45 languages, but we would like to offer localized content in even more languages. For that reason, we are looking for you - our friends and language heroes, who can help us translate and proofread Sygic GPS Navigation app.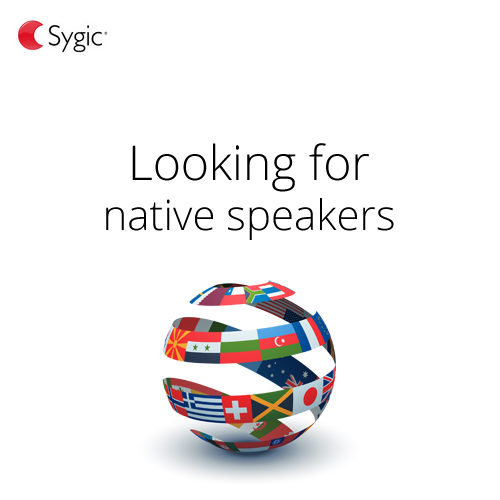 A lot of people asked about how they can help with the translations, so we were looking for a way that would make it possible for every member of the Sygic community to take part in the translation process. We created a project dedicated to localization of Sygic app to all languages so we can bring Sygic to the world together.
It is very simple to participate - just visit our translation page, register and you can take part in localization of the world's most downloaded navigation app. We are very happy for every single contribution, so please join us if you would like to translate Sygic to your language. And as a thank you for your hard work, every active user who contributes regularly (translates text and gives feedback on translations) will get a free Premium license.
Thank you very much for helping us bring Sygic GPS Navigation to all the people around the world in their local language.