A vacation should be a relaxing break from your everyday life. However, a poorly planned trip can end up being an exhausting ordeal. The more prepared you are, the greater your chances of a successful trip that lives up to your expectations. Planning a trip may seem overwhelming, but it can also be a nice way to build up excitement for the upcoming voyage. You can easily prepare for your trips with a little assistance from the right app. Sygic will not only get you to your final destination, but also help you plan the whole trip. Read our tips on how to plan your travels with Sygic to get ready for a great trip.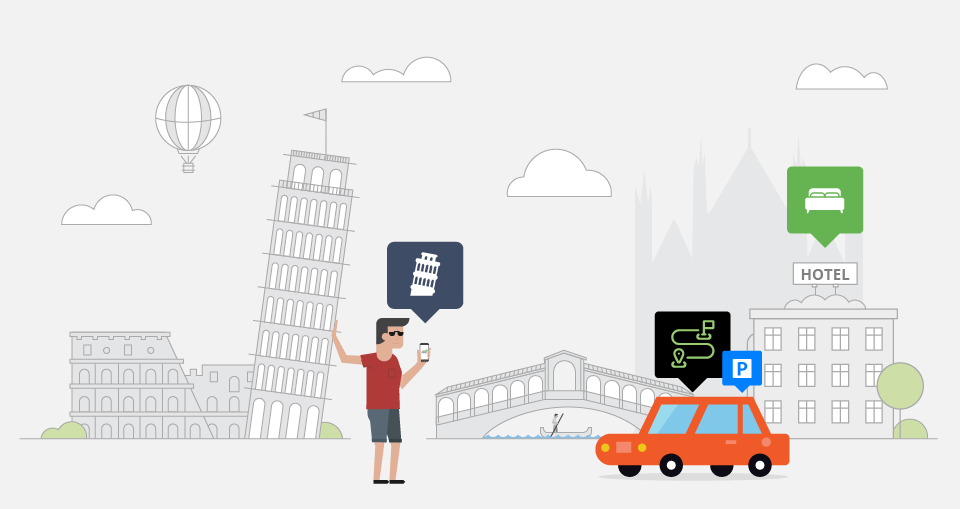 Book accommodation
Book ahead. You will save time looking for hotels in your destination, avoid disappointing accommodation and get better room rates. We recommend you to start by researching the area, so you can make the best decision on where to stay according to your plans. Once you decide what location works best for you, check out a couple of hotels and compare their rates and reviews to make the right decision. Then you can book your hotel room directly in the Sygic app, read this blog post to learn how to do it in a couple of easy steps.
Find the best way to get there
You booked your hotel, packed all the essentials and you are ready to hit the road. Save the address of your accommodation to your favorites so you can easily navigate there. Thanks to regular free map updates, you can rely on Sygic to get you there in the shortest time.
Escape traffic
Traffic can be a horrible mood killer. Getting stuck in a traffic jam is definitely not the desired start to a well-deserved vacation. You can try to avoid traffic by planning the trip outside the rush hour, but the busy times on the roads are sometimes very difficult to predict. But you can escape traffic by driving with the Sygic Premium + Traffic Lifetime license. The app will alert you when you approach a traffic congestion and will give you information on how long it will take to get through it. You will also receive automatic faster route suggestions so you can take an alternative route to escape the traffic and arrive happily and in a good mood to your accommodation.
Park in the best spot
Finding a good parking spot is always difficult in large cities, especially in cities you do not know very well. Parking is often too expensive, or it's located in an inconvenient place. Finding a suitable parking space is a headache that basically every driver experiences. But Sygic is here to help. Our parking feature powered by Parkopedia with live info about 40 million parking spot prices and vacancies offers parking suggestions close to your final destination. When connected to the internet, you will get information about parking places availability and their pricing, so you can make the best decision on where to leave your car.
Explore
Once you got to your final destination, parked your car safely and checked into your hotel, it is time to explore the area on foot. Thanks to pedestrian navigation, Sygic will help you to get to know the new surroundings. Once you start roaming around the unknown city, you might get lost – which is actually the best way to explore. But eventually you will need to find your way back, so it is very useful to have a little helper in your pocket who knows the way back to your hotel. Or anywhere else. And the good news is you can take advantage of the millions of points of interest stored on your phone, so you can find tourist attractions, places to eat or really anything near you. All that without the use of the internet connection.