Winter driving can be dangerous and scary, especially in regions that get a lot of snow and ice. Winter is here to stay for a couple of more weeks, so have a look at these useful tips that will help you stay safe on the road.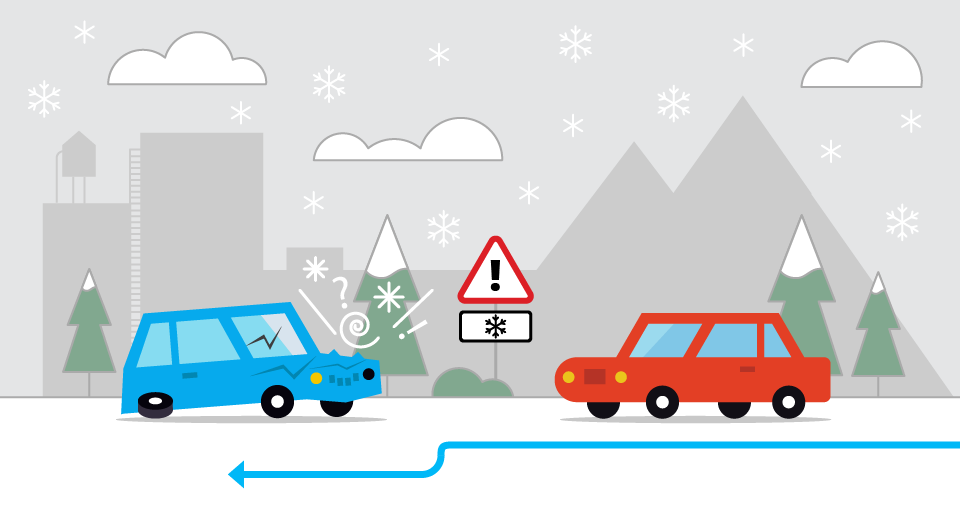 Keep your car in a good shape. Make sure your vehicle is prepared for winter conditions, with a good battery, tires with good treads that are properly inflated, working windshield wipers and plenty of no-freeze window washer fluid.

Practice cold weather driving when you get the chance. Rehearse maneuvers on ice or snow in an empty parking lot and test your brakes, so you will know exactly what your brakes will do.

Always clear snow and ice from all windows and lights before driving. And don't forget about the roof.

Keep your gas tank at least half full to avoid gas line freeze-up. You can easily find petrol stations along your route thanks to POI on route suggestions. When you drive with a Premium license, you can even compare the fuel prices.

Use breaks carefully – brake early and leave plenty of room for stopping. Stopping distance on an icy road is double that of stopping on a dry one.

Be very cautious when you are approaching a bridge. Bridges are likely to be icy, even when there is no ice on the ground surface.

Drive according to the road conditions. Remember that the posted speed limits are for dry pavement, not roads covered in snow and ice. Be patient, keep a safe distance back from others on the road and pass other cars only when it is safe to do so. Slow down and Sygic will give you a heads-up on upcoming speed limit changes.

You will spend more time driving in the dark during the winter months. When navigating with Sygic GPS Navigation after dusk, keep your eyes from getting tired by switching to night mode for reduced glare or turn on Head-up Display.

Snow, ice, fog and rain can cause considerable delays, so check the weather forecast before you head out and allow extra traveling time. To know what to expect on the road ahead, drive with a Premium + Traffic license and take advantage of the real-time traffic information.

When driving on slippery surface, it's extremely important to make lane changes carefully. With lane assistant and junction views you will have plenty of time to switch lanes safely.
Be safe, drive with Sygic.